When considering some of the most important grape varieties throughout history, there are some that tend to stand out a little more than others. Those that are considered the "cream of the crop" are usually lauded for their inclusion in some of the world's oldest and most prestigious wines, however, there are some that tend to fly under the radar, despite having histories that could be argued to be every bit as prestigious as those of the grape varieties that have achieved such immense popularity.
Malvasia is one such grape, as it has been a fundamental part of the wine industries of any countries, including Italy, over the course of thousands of years. With that in mind, this week we thought we would take a little bit of time to examine the grape in more detail so that we can find out a little more about its history and the role that it has played in the continued growth of the wine culture and industry over the years.
The History
Malvasia as a term actually applies to a family of grapes, rather than a single variety, which immediately marks it out from many of the other grape varieties that we have profiled here at Xtrawine. It is believed to have Greek origins, with some sources claiming that the first sightings and continued growth of the vines were conducted on the island of Crete. The name itself is derived from the coastal Greek town of Monemvasia, which was an extremely important strategic location for the Venetians in times gone by, playing host to a fort that was used for defence in addition to being an extremely important trading post during the period when the Venetian empire was at its peak.
The grapes originally had fairly noble roots, but it quickly became defined as one of the first to really reach mass production and popularity, particularly during that Venetian era. In fact, the family became so popular that many Venetian merchants named their wine stores "malvasie" in deference to the most popular wine of the era. Many go so far as to say that this is actually the first example of an international wine brand, which means that the Malvasia grape would stand as one of the most influential and important in all of wine history, even if it had eventually died out.
However, the grape has endured through history, often being closely associated with islands as such locations tend to offer the most ideal environments for it to be grown. In addition to the ancient associations with Crete that we have already mentioned, grapes from the Malvasia family have also proven exceptionally popular elsewhere. The famous Portuguese wine Malmsey, which is made on the island of Madeira, is primarily made using grapes from the family and perhaps stands as one of the most famous uses of the grape in the present day.
Being a family of grapes, the term Malvasia carries with it a certain amount of flexibility, as wines of all colours and types have been created using it. From dry red wines to sweet whites, there seems to be no limit to the way these grapes can be used and it is perhaps that versatility that has allowed the grape variety to endure for so many years when others simply started to drop off the map. Today, there are literally dozens of synonyms and versions of the Malvasia grape, in large part because the grape has travelled so far to the point where it has attained popularity in Spain, Portugal, Greece, the United States and, of course, Italy.
Italian Production
Though the grape variety is perhaps most closely associated with Portugal in the current era, it is still fairly heavily used in Italian wine production and plays a fairly important role, often being paired with more famous grapes, such as Trebbiano. It is grown all over Italy in a variety of different styles and under a number of names, again reinforcing the versatility of the grape and the family from which it originates. It also maintains its reputation as a grape that is best used in mass-produced wine, which is why it is fairly common to see Malvasia used in fairly inexpensive table wines, at least on the mainland of Italy. However, that should not be seen as a knock against the quality of the grape, as anyone who has had the opportunity to enjoy the Friuli-Venezia-Giulia DOCs, in which Malvasia plays a large part in contributing to the fruity flavours and floral bouquet, will be quick to tell you.
It has also attained a level of popularity in Southern Italy, though in this case it is used less to create table white wines. Instead, winemakers in the south of the country have a tendency to use Malvasia to create sparkling wines, with the versions created in Emilia-Romagna often being pointed to as the most famous due to their interesting pinkish hue and rather wonderful flavour. The family of grapes have also become a regular fixture in Passito wines, as the grapes tend to have naturally high sugar levels and can be used to create wines that have potentially high alcohol contents.
The Legacy
So where does Malvasia stand in the current wine landscape. While it is no longer the enormously popular grape that led to many Venetian merchants naming their wine stores after it, Malvasia is still extremely popular throughout the world and is used in a wide variety of wines that are more than worthy of your time.
Some may mistake its widespread nature and the relatively inexpensive prices of wines made using the grape as negatives, often assuming that taste and quality is sacrificed in favour of using a grape that is easy to grow and obtain. However, this would be unfair to the grape family as a whole. After all, there is a reason why it has been able to endure for so many years, obtaining such an enormous amount of popularity in the process.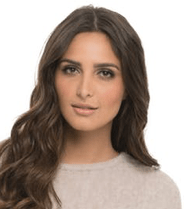 I'm a passionate about good wine and good cooking.
I like to keep me updated and share with my online friends my gastronomic knowledge.