There are many white wine grapes grown in Italy that are either grown elsewhere in the world or can trace their origins to different countries.
But there are also some that are 100% Italian.
Verdicchio is one of those grapes. A versatile Italian white wine grape, Verdicchio produces some stunning wines. It's capable of creating wines that can be enjoyed young or aged to present an array of qualities. And it's one of the oldest native Italian grapes that is still used today.
In this article, we dig into the history behind this wonderful grape and its cultivation so you can understand why a Verdicchio wine may be a great choice for your collection.
The Origins of Verdicchio
There is some debate about the origins of Verdicchio.
Many people, particularly Italians, will tell you that it's a native Italian grape that is as pure an Italian variety as any you'll find in the country. However, there is a contingent of people who claim that the grape arrived in Italy in the 14th century when plague struck surrounding countries. Apparently, refugees from Venice may have brought the grape into the country, leading to it being cultivated on a wider level.
These immigrants brought many plants and animals with them. Furthermore, records from the period exist that show monks describing a grape that sounds a lot like Verdicchio. Some grape experts also believe that Verdicchio bears enough similarities to the Greco and Trebbiano grapes to be related to those varieties. While this hasn't been confirmed fully, genetic information derived from the grape suggests it comes from Greco, which is believed to be an ancestor grape for many of Italy's leading grapes.
Regardless of the exact origins of the grape, we know for certain that Verdicchio has enjoyed a proud history in the Marche region of Italy that dates back to the 14th century. It was during this time that producers began to get to grips with a grape that is often known for its inconsistency. Verdicchio is an extremely climate-sensitive grape, which is one of the reasons its growth is limited to particular regions. Talent is required in its cultivation too, as poor growing methods can lead to variable yield qualities.
Despite these issues, Verdicchio has remained popular throughout the centuries. It reached particular prominence during the 1980s when its popularity rose to the point where it could compete with old standards like Chardonnay and Pinot Grigio. In fact, producers had planted about 65,000 hectares of the grape during this period, making it the 15th most planted grape in the world at that time.
That popularity has waned slightly in the years since, though Verdicchio remains a popular grape in many quarters.
The Grape's Characteristics
Verdicchio has some interesting characteristics that aid in its accessibility and played a part in its rise to prominence. Key to this is its high acidity, which is key to many white wines. This acidity lends the wines made using Verdicchio a refreshing quality that makes them perfect summertime wines.
Though these wines tend to be citric in nature, with lemon notes often being prominent, this citrus flavouring is often tempered by calmer notes, such as grapefruit. Minty notes are also often present in Verdicchio wines, again lending to its refreshing qualities. This interesting combination means that the wine is not too fruity or too sweet, again playing into its accessibility.
As for the grape itself, producers have to understand its climate sensitivities.
Verdicchio vines tend to bud earlier than many others. However, this doesn't translate to earlier ripening of the grapes. Instead, Verdicchio grapes ripen fairly late in the harvest, which can present a challenge to producers as they need to tend the grapes for longer before they can pick them. If the grape is overripened, it loses much of its acidity and starts to display grassy notes. But if the grapes are picked too early, they exhibit bitter notes that make the resulting wine difficult to drink.
As such, timing is key when cultivating Verdicchio. Furthermore, producers need to track the effects that changing climates may have on the grape. The goal is to pick the grapes almost immediately after they have ripened, thus reducing the possibility of grassy notes developing.
The Verdicchio Regions
As mentioned, Verdicchio is predominantly grown in the Marche region. However, it's also popular in Lazio and Umbria, making this a grape that can offer many different experiences depending on both the producer and the region it's cultivated.
The grape is also permitted in 14 DOC wines, though it's used as a blending grape in many of these wines. If you want to get a taste of Verdicchio as the primary grape in a DOC wine, you'll need to find an example of Colli Pesaresi. This wine comes from the Marche region and is made primarily using Verdicchio, though it's often blended with Chardonnay, Trebbiano, or Pinot Gris, among other grapes.
The Esino DOC, which is another wine originating from the Marche region, may also be a good choice for the true Verdicchio experience. This wine can be made with anywhere from 50% to 100% Verdicchio, meaning some research is required to ensure you get a version that is primarily Verdicchio.
Finally, the Verdicchio dei Castelli di Jesi DOC and Verdicchio di Matelica DOC, again both from the Marche region, must have at least 85% Verdicchio to achieve their classifications. If you want the truest representation of what this grape has to offer, these two wines may be the best choices.
The Final Word
In the annals of the Italian wine industry, Verdicchio is among the country's most important grapes. Despite its inconsistencies, the grape has become extremely popular in both its native country and internationally. Furthermore, its versatility allows it to be used in a host of wines, including some red wines that take advantage of the grape's high acidity to lend themselves an interesting edge.
As one of Italy's most popular white wine grapes, it should come as no surprise that you can find plenty of examples of wines that use Verdicchio in the Xtrawine collection. Take some time to browse today and we're sure you'll find something to meet your needs.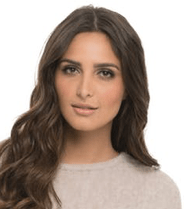 I'm a passionate about good wine and good cooking.
I like to keep me updated and share with my online friends my gastronomic knowledge.