Practically every region in Italy has a history when it comes to the creation of fine wines, but Sicily stands apart as a particularly special place. In some circles it is known as the land of wine, thanks in no small part to some of the stunning drinks that have emerged from the island.
However, that is not all that this wonderful area of the world has to offer. If you dig a little deeper you will find some of the most spectacular sights in the world, making this the perfect destination for wine lovers or those who simply enjoy a little bit of culture and history when they go on vacation.
With that in mind, we have compiled a short list of the reasons why you need to visit Sicily.
Of course, before we place our focus anywhere else, we should look at the wines to hail from the region. The area is the third biggest wine producing region in Italy and is home to stunning vintages like Marsala, Nero d'Avola, Etna Rosso and many more.
During your visit you will have the opportunity to explore many of the vineyards that are used to make these wines and learn about the processes and techniques that some of the greatest winemakers in Italy use.
Furthermore , you can start to learn about how native winemakers are now experimenting with non-native grapes in an effort to bring more variety to the island's output and discover new blends of wine that are sure to scintillate your taste buds.
The Opera House
Many would not suspect the largest opera house in Italy to be stationed on one of the islands, rather than on the mainland itself. Teatro Massimo was built in 1897, after nearly 20 years of development and construction overseen by the famous Italian architect Giovan Battista Filippo Basile.
Best of all, the opera house still plays host to shows on a regular basis, so you will be afforded the opportunity to purchase a ticket for yourself and sit down to enjoy something that native Sicilians have enjoyed for centuries. Also, movie buffs will be delighted to hear that Teatro Massimo was the theatre of choice for the opera scene in The Godfather: Part Three, meaning there is even more reason to give it a visit.
Mount Etna
Those who love a bit of nature are going to absorb everything that Sicily has to offer. The stunning farmland and vineyards are an absolute joy to behold. However, for those who want something a little bit more intense, Mount Etna is just the ticket.
Known as the tallest active volcano in Europe, Etna is rightly treated with respect by native Sicilians, which is something that all tourists would be well-served to remember. The volcano shows signs of life every year, with its most recent eruption occurring in 2013. However, it is not as dangerous as it seems and, with the proper precautions, Sicilians have been living alongside it for centuries.
Furthermore, wine lovers will already know that the volcanic soil that is produced as a result of these eruptions is extremely rich in minerals, which is what lends the wines from this region their distinctive taste. As such, the volcano should be thanked for making the Sicilian wine industry possible.
The Food
We all love to have a nice meal with a glass of wine, but if you are going to really get a taste for what Sicily has to offer you need to head to the streets. At one point in time the region was elected the European Capital of Street Food and it is regularly recognised for the quality of meals that you can get from the road side.
Arancini, Pannele and a whole host of other local delicacies await you when you visit. However, if we are to make a recommendation then you simply have to try the sfincione, which is the local version of pizza and is absolutely stunning.
Of course, those who are feeling a little more adventurous may want to give the panino con la milza a try. Just be aware that it contains veal's lung and spleen.
Birthplace of the Sonnet
Any fans of Shakespeare will be more than aware of his penchant for a good sonnet, but many people don't know that this particular form of poetry was actually invented in Sicily. Consisting of 14 lines written in iambic pentameter, the rhyme patter was created by Giacomo da Lentini in the 13th century and has been used by poets throughout the centuries.
There are plenty of places in Sicily where you will be able to appreciate the art form for yourself, just try not to get any flashbacks to those grade school English lessons as you do.
The Atmosphere
Unlike some of the bustling cities on the Italian mainland, Sicily is the perfect place to go if you just want to escape from the world and enjoy a little bit of time to yourself to relax. Sure, you can visit the markets and experience Sicilian life for yourself, but it is hard to escape the feeling that you have the island all to yourself at times.
The lack of tourists ironically makes the island a more desirable destination for some. If you want to just soak in the atmosphere and explore some of the stunning culture to emerge from the island, you will be free to do so at your leisure and won't have to worry about feeling like your vacation is rushed.
The Final Word
So what do you think? Are you close to picking up the travelling bug again? Sicily is the ideal location for those who love culture and are interested in the history of Italy. However, it also holds a special place in the hearts of many Italian wine lovers. With so many vineyards to explore and producers to engage with, you simply cannot experience Sicily without enjoying some of the wonderful wines that have been produced on the island. It is a true wine lover's paradise.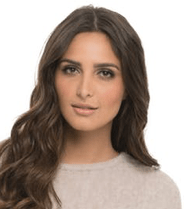 I'm a passionate about good wine and good cooking.
I like to keep me updated and share with my online friends my gastronomic knowledge.