In a recent New York Times piece, Eric Asimov highlights an Italian white wine grape that he believes deserves the title of "great".
That grape is Verdicchio, which is one of the many native Italian grapes that feels as though it's tied to the region from which it originates. In speaking about the grape, Asimov quoted the Native Wine Grapes of Italy, which is Ian D'Agata's comprehensive book on the grapes of Italy. D'Agata says:
"Verdicchio is arguably Italy's greatest native white grape variety. That statement may come as a surprise to those who have only tried neutral or watery Verdicchio wines, at times even bottled in improbable amphora-shaped bottles."
D'Agata makes an interesting point here. Over the last few decades, many have seen Verdicchio as something of a lower-rung member of the Italian wine pantheon. Though capable of creating great wines, it has all too often been used to create substandard wines as well.
But those days are long in the past.
Today's Verdicchio wines are of such quality that they give even the harshest wine critics pause for thought. In this grape, we have something that is purely Italian and, when done well, a wine that represents the best that the Italian wine industry has to offer.
Don't believe us?
These are the reasons why you should consider trying a Verdicchio wine for yourself.
Reason #1 – It's the Perfect Summer Wine
As we write this, we're experiencing the last glowing embers of summer. August is giving way to September and we will soon find ourselves enjoying cooler temperatures and the gradual transition into winter.
But there's still some time left to enjoy the sun while it lasts. And in some parts of the world, you can have warm days in September, if you're especially lucky.
This means there's still time for you to appreciate a Verdicchio as it's meant to be appreciated – as a summer wine that offers a refreshing blast of acidity when the mercury rises. On those hot summer evenings, there are few feelings better than enjoying a glass of Verdicchio. And if you're able to do so with friends, the pleasure spreads immeasurably.
Reason #2 – It's Not a Complex Wine
Now, this is an argument that could go both ways.
Many will tell you that the truly great Italian wines are those that offer an amazing degree of complexity. Such people revel in the though of exploring a wine's bouquet and want to drink wines that surprise and challenge them in equal measure.
For these people, a wine that is as simple as Verdicchio may not appeal. And there's certainly nothing wrong with this. One of the great joys of the Italian wine industry is that there's so much variety available. Your definition of great may completely differ from somebody else's.
However, this idea that complexity is the most important measure of wine does pervade much of the industry. And for us, it's an idea that causes many to ignore great wines like Verdicchio.
Yes, the wine may not offer the complexity of a beautiful Chianti or Barolo. And yes, it is what many would refer to as a simple wine.
But there is a place for great examples of such wines.
Simple wines offer us the opportunity to introduce new people to the Italian wine industry. They are the perfect choice for dinner parties and gatherings where you want to serve wine but don't want to risk people rejecting your choices.
And simple wines serve a function for those who simply don't want to be challenge all of the time. Take yourself back to that warm summer evening in the garden. Do you really want a complex red that's going to challenge rather than refresh? Or do you want a stunning Italian white wine that serves a purpose in this scenario.
Our point is that there are many definitions of great. Verdicchio is great in its own niche, just as other wine grapes are great in theirs.
Reason #3 – Very Reasonable Pricing
Budget is always a concern when buying Italian wines. But with the economic impact of the coronavirus pandemic still to consider, your bank balance may be at the top of your mind.
The fact is that Verdicchio has always been a reasonably priced wine. In fact, there are many who will tell you that it is actually far cheaper than it should be.
Tenuta di Tavignano owner Ondine de la Feld certainly thinks so. She says:
"It's difficult to understand the value of a product if it is identified with a low cost. Low price often means low quality."
Perhaps this is an opinion that you have held about wine in the past. But in our experience, the cost is rarely an indicator of quality when it comes to Italian wine. And in the case of Verdicchio, the low cost creates an incorrect assumption about how good then wine truly is.
But at least this is something that you can take advantage of.
That low cost means that you can get your hands on a quality Italian white wine at a fraction of the amount you'd spend for a more "prestigious" grape.
The Final Reason – Amazing Ageing Potential
Let's say that you feel like you've missed your summer opportunity to enjoy this wonderful Italian white wine. That doesn't mean that you've missed out completely. Verdicchio has some of the strongest ageing potential that you will find amongst any Italian white grape.
Wine producer Andrea Felici highlights this when he says:
"Verdicchio shows its best after aging, but never immediately. It is a lazy wine, which is an homage to slowness, because the wine can be better appreciated after a number of years."
Verdicchio is a wine that will sit happily in your collection for several years before you must drink it. If you stock up now, you'll have plenty of this wine to go around when next summer comes.
When can you get it?
The Xtrawine store contains several examples of wonderful Verdicchio wines!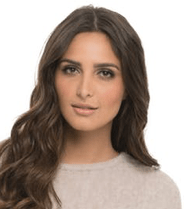 I'm a passionate about good wine and good cooking.
I like to keep me updated and share with my online friends my gastronomic knowledge.