In recent years, the great Italian white sparkling wine Prosecco has been gaining in popularity to the point where it is now outselling Champagne in a number of regions, most notably in the United Kingdom. Those who have had the pleasure of drinking this most remarkable of wines before will already know why it has gained such popularity, especially as the advent of the internet and wider distribution has allowed for more people to sample its delights.
For those who haven't yet had the privilege, there are many reasons why you may choose to enjoy a glass of Prosecco or two and, more importantly, there are also plenty of reasons why you should drink more of it if you only treat yourself to the occasional glass.
Here we will be looking at just a few of those reasons, so that you can have all the more reason to break open the bottle and enjoy a few more drinks that normal with your friends.
The Taste
Of course, the main reason why you should drink more Prosecco is that the drink simply tastes absolutely amazing. With so many producers focusing on creating their own versions of the wine, there is also plenty of variety on offer for those who want to explore it further and expose themselves to new flavours and variations that they have not yet had the chance to experience.
Prosecco is one of those rare wines that offers a beautifully refreshing taste, making it ideal for relaxing after hard days at work, while also maintaining a certain level of complexity that makes it desirable for connoisseurs who really want to learn more about the drink and how it is structured. It can also be purchased in a variety of different formats, with some versions of the wine being sweeter than others, while those who prefer drier wines will also find that there is a Prosecco to suit their tastes. Simply put, the wine offers a rich level of variety and excellent taste, which has propelled it to popularity throughout the world.
It Improves Memory
When it comes to drinking wine with an eye towards the health benefits, most people tend to focus on the wonders of red wine while playing little attention to how white wine can benefit them as well. However, recent studies have shown that Prosecco can actually be beneficial to your health in a number of ways, which is all the more reason to enjoy glasses of the wine more regularly.
In recent years, a number of scientific studies have demonstrated that drinking Prosecco on a regular basis allows you to improve your memory, with some claiming that there is as much as a 70% increase in quality of recall after drinking Prosecco regularly for an extended period of time. This makes it a great drink for those who want to enjoy the anti-aging effects of red wine, while also drinking a wine that is less complex and more refreshing in the process.
Low In Calories
There has been a lot of debate in recent years about the calorie counts that are attached to various bottles of wine, but there is little debate about the fact that the majority of red and white wines do contain more calories than Prosecco.
This makes the wine ideal for those who want to be able to enjoy a glass or two while maintaining their figures. Better yet, you will no longer have to deal with the guilt that often arises from having a glass or two too many, as the calorie count is so low that you will have no noticeable effects on your dietary plans.
This makes Prosecco the drink of choice for people who want to maintain or reach a heathier weight, meaning that it can be included as part of a healthy diet, whereas other wines, particularly reds, might end up adding calories to your count that you could really do without.
It's Great For The Heart
The beneficial effects of red wine in regards to the human heart have long been documented, with many studies demonstrating the resveratrol and the antioxidants that are contained within the drink can do an enormous amount to promote healthier hearts that are more capable of fighting off ailments that may end up affecting you in later life.
However, what many people don't know is that there is an increasing body of evidence that appears to demonstrate that drinking Prosecco regularly can have just as beneficial an effect on the heart. Such studies suggests that because Prosecco contains many of the same anti-oxidants that are found in red wine, that it is capable of improving your blood flow, strengthening your blood vessels and preventing clots.
This makes it ideal for people who want to make use of the healthy properties of wine, even if their palettes are not adjusted to drinking red wine. Better yet, in addition to all of the health benefits that come along with Prosecco, you will also feel more refreshed after drinking it, which means that you are likely going to be in better condition should you choose to exercise later in the day.
It's Great For The Skin
Finally, studies have also demonstrated that Prosecco can help to combat the signs of ageing, as well as the many conditions and ailments that are associated with getting older. Drinking the wine regularly will do wonders for your skin, helping you to reduce wrinkles and enjoy radiant skin that ensures you will dazzle people wherever you go.
This is because the wine detoxifies your skin, which allows you to maintain a more even skin tone. This also makes it ideal for those who suffer from oily skin, or people who have to deal with breakouts on a regular basis.
The Final Word
So there you have it, five great reasons why you should start drinking Prosecco more regularly. Of course, if you want to explore this wonderful drink further, the Xtrawine website maintains a fine collection of Prosecco from some of Italy's foremost producers.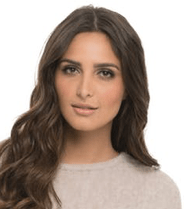 I'm a passionate about good wine and good cooking.
I like to keep me updated and share with my online friends my gastronomic knowledge.