Trentino Alto Adige is one of the dark horses of the Italian wine industry. On the one hand, the region's wines are fairly obscure to people outside of Italy. They're rarely sold anywhere other than specialty wine stores. Larger stores tend to pick more well-known Italian wines that they know will sell well.
On the other hand, this obscurity is a little bit of an insult to Trentino Alto Adige. That's because the region produces some truly remarkable wines that deserve to be experienced by a much wider audience.
That's where we come in.
At Xtrawine, we relish any opportunity we have to speak about wines and regions that those outside of Italy may not know a huge amount about. The subject of today's article is Trentino Alto Adige and the spectacular Italian wines that come from the region.
Wine No. 1 – Cantina Valle Isarco Aristos Kerner 2020
This wonderful drink is made using the Kerner grape, which is a little-known varietal that producers in Trentino Alto Adige have managed to transform into a stunning example of white wine. The Cantina Valle Isarco Aristos Kerner 2020 is classified as part of the Alto Adige Valle Isarco Kerner DOC and features no other grapes.
Best served slightly chilled, the wine presents a straw yellow colour with greenish hues, which hint at its longevity. Those who wish to age the wine can do so for up to 10 years. Its bouquet is fruity and aromatic, with peach notes being dominant, though they're complemented by notes of other fruits and a slightly spicy note.
The spiciness comes to the fore when you taste the wine, along with a muscat note that complements the peach perfectly. It's a great wine to pair with poultry, shellfish, and cheese, as well as being ideal for use as a starter. And best of all, it's available for less than €15 from the Xtrawine store. Our team gives this wine a 95/100 rating and believes it is the best example of what Trentino Alto Adige has to offer.
Buy Cantina Valle Isarco Aristos Kerner 2020 Here.
Wine No. 2 – Girlan Alto Adige Pinot Nero Trattmann Riserva 2018
From the best white wine from Trentino Alto Adige, we move to the best red wine to come from the region. The Girlan Alto Adige Pinot Nero Trattmann Riserva 2018 is made using the famous Pinot Nero grape and is classified under the Alto Adige Pinot Nero DOC.
This 2018 example offers more than 25 years of ageing potential, making it a wine that absolutely benefits from patience. But even when opened young, its qualities are obvious for all to experience. With its ruby red colouring and slight garnet hues, the wine hints at its ageing potential.
Its bouquet is both intense and complex, almost overwhelming the drinker with power notes of cherry, ripe fruits, and maraschino. Once you taste the wine, those notes come flowing through but are less overwhelming than the bouquet. The wine mellows to offer a soft and delicate tasting experience with a perfect fruity tannic framework and enjoyable persistence. That makes this wine a perfect introduction to the reds of the region, as it is both accessible and complex.
The ideal table wine, Girlan Alto Adige Pinot Nero Trattmann Riserva 2018 pairs well with meat, pork, and cheese. Our team gives it a 95/100 rating and it's available on the Xtrawine site for less than €30.
Buy Girlan Alto Adige Pinot Nero Trattmann Riserva 2018 Here.
Wine No. 3 – La Vis Chardonnay 2021
Coming back to the white wines of the region, we have a classic type of wine that's popular the world over – Chardonnay. Of course, we all know that many regions produce Chardonnay wines. But there's something special about the La Vis Chardonnay 2021, which is classified under the Trentino Chardonnay DOC.
For less than €10 per bottle, this wine offers spectacular quality at a budget price. Its straw yellow colouring has light green shades, which suggest an ageing potential of up to 10 years. Open the bottle to take in the bouquet and you'll find a pleasing blend of aromas that combines several fruity notes, including pineapple and Golden apple.
The beautiful and well-balanced flavour pairs well with many dishes, including those containing shellfish and poultry. Our team grants it a rating of 91/100 and we believe this is one of the best Chardonnay wines that you will find for the price range.
Buy La Vis Chardonnay 2021 Here.
Wine No. 4 – Moser Trento 51,151 Brut Trento Doc
We complete our list with a wine for the sparkling lovers out there. The Moser Trento 51,151 Brut Trento Doc is made using the classic method and tastes like an interesting twist on classic Champagne. That should come as no surprise seeing as it's made using a combination of the Champagne grape Chardonnay and Pinot Nero, with the latter grape giving it an interesting twist.
With up to 15 years of ageing potential, this is a sparkling wine that offers more than meets the eye. Its pale-yellow colouring is complemented by a fine perlage. To the nose, it offers a wonderful combination of fresh and fragrant notes, with its freshness continuing to the palate. This is a perfectly balanced dry wine that offers wonderful flavour and persistence.
Ideal as an aperitif, the Moser Trento 51,151 Brut Trento Doc also combines well with light cheese, fish, and shellfish dishes. Available for about €25, the wine has a 92/100 rating from the Xtrawine team.
Buy Moser Trento 51,151 Brut Trento Doc Here.
The Final Word
There's something special about the Trentino Alto Adige reason. It produces accessible and enjoyable wines that don't get the attention they deserve. Hopefully, we've succeeded in helping you discover some wonderful wines in this article, which we know you'll enjoy immensely.
All of the wines featured here, along with a host of others from the region, are available in the Xtrawine collection. Check them out online and we're sure you'll find something that's perfect for your tastes.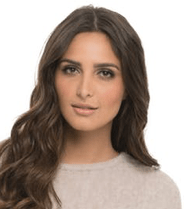 I'm a passionate about good wine and good cooking.
I like to keep me updated and share with my online friends my gastronomic knowledge.