Frappato is one of Sicily's most important red grape varieites, so much so that it is blended with Nero d'Avola to create Cerasuolo di Vittoria, Sicily's only DOCG.Like a lot of southern Italian grape varieties, its exact origin has been lost over the centuries, but it is thought to have originated on the Iberian peninsula. Evidence of its existence in Ragusa dates back to the 1600s and its name "frappatu" or "frappato" seems to refer to its fruity and mellow character.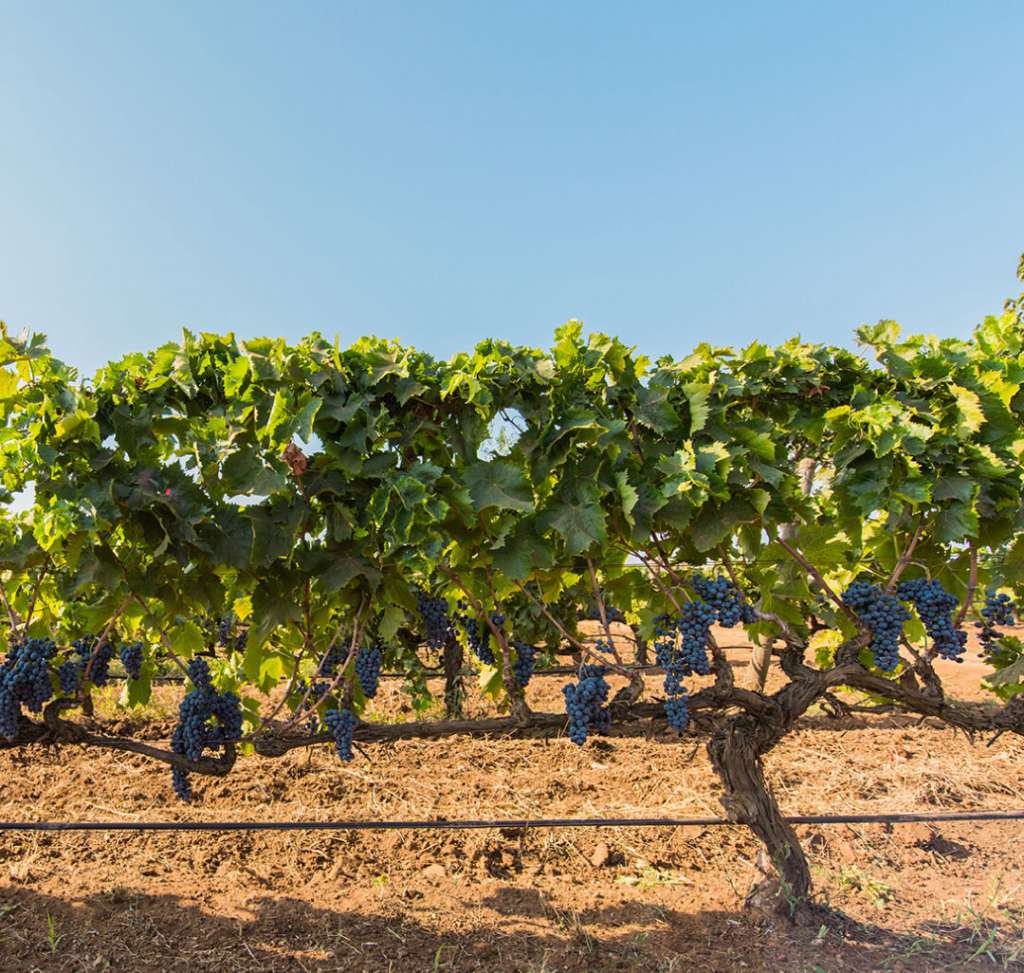 At Santa Tresa, Frappato has the ideal climatic conditions and the perfect soil to show its characteristics at their absolute best. Santa Tresa is located in Vittoria, in the Ragusa province of south-east Sicily. The "terra rossa", or red soil found at Santa Tresa is truly spectacular. This special soil gives the Frappato vines those nutrients which result in unique characteristics in the wine. The soils of Santa Tresa are characterised as follows: the top layer is sandy soil, rich in minerals, underneath is limestone, which originates from sand and silt deposits – creating the perfect conditions for growing Frappato. Santa Tresa is an estate which is 100% organic and which dates back to 1697. Its two owners, brother and sister Stefano and Marina Girelli believe very strongly in organic production. Organic is not just a choice, but a philosophy and a way of life at the estate. When they took over the estate in 2001, Stefano and Marina found clones of indiginous Frappato vines – very typical of the area. At Santa Tresa we make a Spumante rosé with Frappato and a still red wine called Rina Russa.
At Santa Tresa we love to experiment and the Frappato Spumante di Santa Tresa is the first example of an organic sparkling rosé to be produced in Sicily. The Frappato Spumante di Santa Tresa has a delicate salmon pink colour, with a fine and persistent perlage. The bouquet has fruity notes and elegant hints of wild strawberries. The palate is delicate and well balanced, with nuances of citrus, fruity, with a lovely freshness and pleasant acidity. Perfect as an aperitif, it also goes well with fish-based antipasti and it is excellent with shellfish. In Ragusa, we drink it with the local mortadella. At Santa Tresa, we also produce a still red wine which is 100% Frappato, called Rina Russa. If Frappato is the most representative grape variety of Vittoria, then Santa Tresa's Rina Russa is the epitomy of this typicity.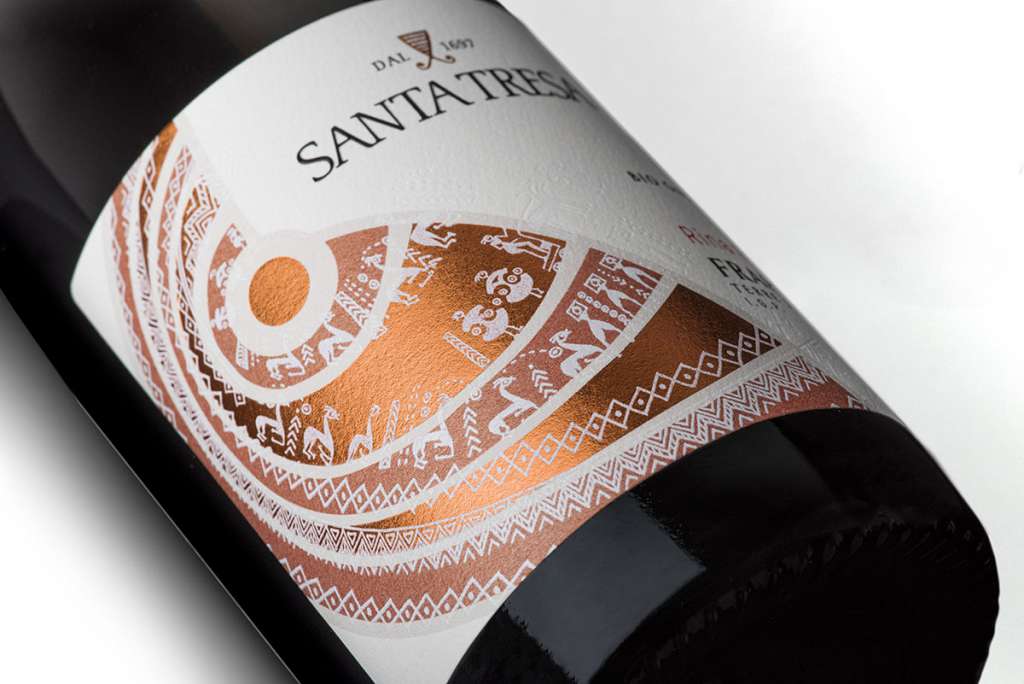 Rina Russa is a splendid wine, fruity, elegant, rich, but not as alcoholic as some of the the fruity red wines from Sicily. Above all, Rina Russa is a wine with incredible finesse. The characteristic that describes it best is balsamic.Thanks to its very specicific and quite "atypical", with an extraordinarily fruity palate, Frappato is a wine that is traditionally drunk with fish in Vittoria. Among those dishes that go with it perfectly are various traditional dishes from Ragusa such as tuna, sword fish, blue fish, salmuni and cheeses. Serve at a temperature of 18-20°C with a seafood menu, or at 14-16°C with other dishes.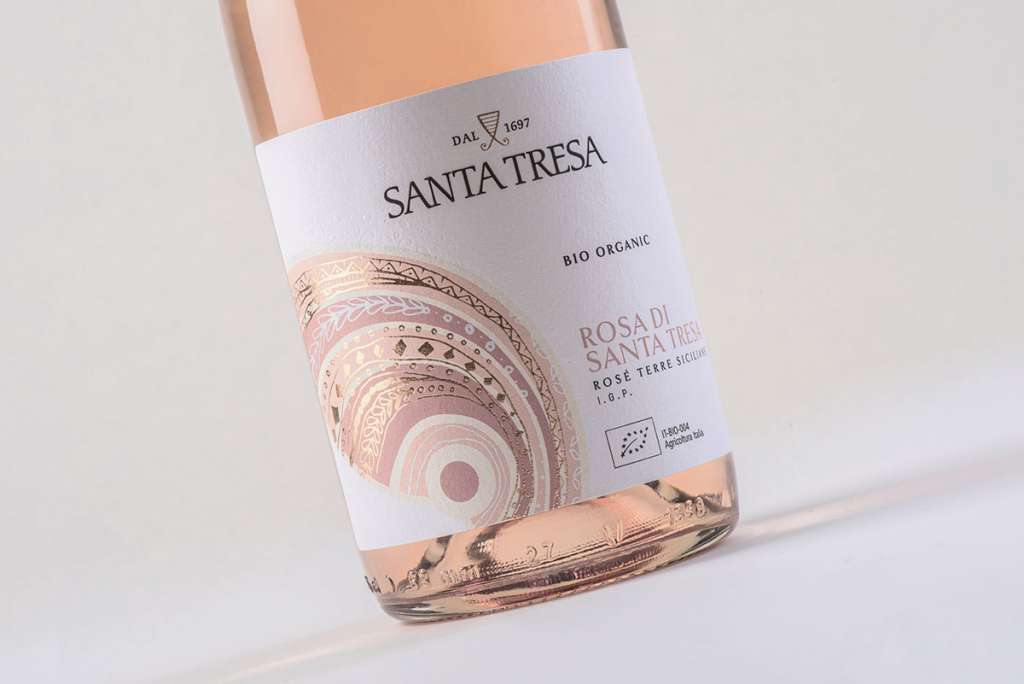 At Santa Tresa we also use Frappato in the blend of our Rosa di Santa Tresa, a surprising and exceptional wine. Theh blend of Nero d'Avola and Frappato give a truly authentic Sicilian wine – a symbol of Sicily. It has a delicate pale pink colour, with copper highlights. On the nose, there are hints of blueberry, violets and roses. The palate is elegant and complex with persistent notes of raspberries and wild strawberries. Rosa di Santa Tresa is very versatile and goes well with all light dishes, whether they are vegetable, fish or white meat. It goes particularly well with raw fish and is delicious as an aperitif. Serve chilled at a temperature of 10-12°C. Authenticiy, history, passion and organic – these make up the philosophy behind our work. Every vine at Santa Tresa expresses the potential of its terroir. Try this indifenous Sicilian grape variety and be surprised by its character!