The #xwcocktail season is still going strong, and this week we present the Negroni Sbagliato, one of Northern Italy's most famous drinks.
Another entertaining tale deserving of being told, yet again a bartender error. This is a sophisticated cocktail that will make you feel accomplished behind the bar.
As per usual, we should discuss the origin of the name Negroni Sbagliato.
Negroni Sbagliato: the origins
The Negroni Sbagliato story shares many similarities with other tales we have featured this summer: it was an error. Like any error, it could turn into a catastrophe or a brilliant creation. The Negroni Sbagliato became an amazing creation.
The Negroni is a fantastic cocktail. A Negroni, which has its origins in Tuscany, is often made by mixing gin, Campari, vermouth, and an orange slice. The "sbagliato," which means "wrong" in Italian, is produced without sacrificing flavour by using champagne in place of gin.
It was created in a local Milan bar on a popular street called Via Plinio. It dates to the end of the 1960s and the beginning of the 1970s, when Italy was experiencing political upheaval and youth revolutionary movements. Mirko Stocchetto, the bartender, substituted gin for more affordable Prosecco. The error quickly became one of the most popular cocktails among youngsters, quickly gaining popularity.
The Negroni Sbagliato is much lighter than the traditional Negroni.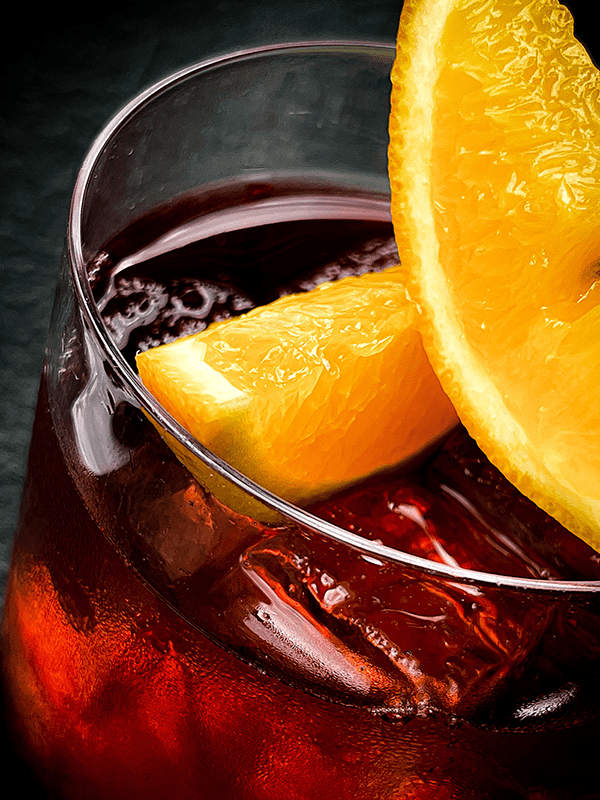 How can you make it?
Ingredients
Preparation
In an Old Fashioned glass, add the slice of orange, some ice cubes (or crushed ice if you prefer) 
Add Campari,  Vermouth, and Prosecco 
Gently mix
Et voilà. You can now imagine yourself drinking your cocktail in the shades of the iconic "Madonnina" in your backyard.