It's not often that we write articles about areas that are a long way away from Italy. Usually, we like to attract people to Italy, rather than direct them away from the country.
However, today's article is a little bit different. That's because we're going to be looking one of the most stunning locations on the planet – The Seychelles Islands.
Located off the coast of Africa, the Seychelles is fairly popular with tourists, but not so much that it has become a crowded tourist spot. That makes it an ideal place for your next vacation.
Don't believe us? Here are our reasons for why you should visit the Seychelles.
The Cocktails
You had to know that we we're going to mention alcohol at some point during this article, so we figure we may as well get it out of the way early. The Seychelles is home to some of the most gorgeous cocktails that you're going to find anywhere. It's really going to be a haven for you if you enjoy Italian wine and pineapple.
Our particular favourite is the pineapple spritzer cocktail, also known as a Pineapple Cooler, which is a wonderfully light drink that you can sip while lying on the beach, enjoying the stunning views that the island has to offer. It combines pineapple juice with Italian white wine, with a dash of lemon juice and sugar. Shake it all together and you have a concoction that will be the perfect drink for your Seychelles vacation.
The Stunning Beaches
Picture the perfect beach in your head. We bet you're thinking of crystal clear blue seas, lined with gorgeous sand. A lot of beaches don't live up to what you have in your imagination, but you can't say that of the Seychelles.
This island's beaches are truly stunning. They feel like unspoiled slices of paradise, and they're often surrounded by such lush vegetation. You could spend hours enjoy the soft crashing of the waves while you soak in the sun's rays. Best of all, you won't have to deal with the overcrowding that's often such a major feature of more popular beachside holiday destinations.
Underwater Brilliance
There's a reason why the Seychelles plays host to six marine centres, all of which have been designated as national parks. The waters surrounding the islands are beautiful, plus they're loaded with all sorts of wildlife for you to explore.
This makes the Seychelles a great choice for scuba divers. The multi-coloured corals and massive schools of fish are just a couple of samples of the delights that await you if you decide to visit the Seychelles and spend some of your time underwater.
It's an All Year Round Destination
We all know about the ravages of the seasons. What may be a beautiful beach in the summer becomes freezing cold in the winter. Especially if you live in the UK. In fact, you may not get the heat during the summer if you live in the UK!
But the Seychelles is different. It lies fairly close to the Earth's equator, which means its temperatures stay consistent throughout the year. You could visit it during the coldest months of the year at home, and you'll still be able to escape to an island paradise that offers sun, seas, and sand. Generally speaking, you're going to enjoy 30 degrees Celsius heat, no matter the time of year.
There Are So Many Islands
Some of you may not be keen on the idea of staying in one place for too long. After a couple of days, you'll start getting antsy and want to explore somewhere new.
The Seychelles has you covered if your wanderlust means you need to see new places all of the time. There are over 100 islands to explore, all of which make up the larger Seychelles region. If you get bored of one, it's often only a quick boat ride to somewhere new.
Creole Cuisine
We know that you're a wine lover, which means it's a pretty safe bet that you love great food as well. The Seychelles is the home of Creole cuisine, so there will always be something to enjoy.
Creole cuisine is mostly made up of seafood and fish. However, it draws influences from Europe, Africa, and Asia. That makes it one of the most diverse cuisines known to man. If you're a foodie, it's almost a given that you're going to leave your holiday to the Seychelles with a few new recipe ideas.
It's a Natural Paradise
As much as we love our big cities, there's no denying that they don't do a lot for Mother Nature. You might get some trees and a few birds, but most of the wildlife is off in the woods somewhere.
However, the Seychelles is still something of an unspoiled paradise. The island play host to over 2,000 types of plant, over 1,000 species of fish, and the world famous Aldabra giant tortoise. In fact, it has the largest population of giant tortoises on the entire planet. There's always going to be a scene or two of natural beauty for you to stumble across when you visit the Seychelles.
Low Crime Rates
We know that some holiday destinations attract the wrong crowds. Some people pray on the vulnerabilities of those who don't know the area, which means they can get away with a lot of petty crimes.
However, that's not something you'll experience in the Seychelles. The islands have a very low crime rate, so you should find yourself feeling as comfortable there as you would in any European city. It may seem like an odd thing to mention, but you can't relax and enjoy the wonderful scenery if you're constantly watching out for something untoward.
A Place for Tea Lovers
Did you know that the Seychelles is known for its teas? It all started in the 1960s, and the islands have been brewing up all sorts of teas for over 50 years. In fact, Queen Elizabeth II once took tea on the Seychelles.
This makes it a great place to visit if you're fond of your teas. You'll have your choice of so many different flavours, plus you'll find that many of the Seychelles' best teas are also organic. We recommend taking a tour to Mission Lodge to find out more.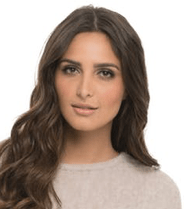 I'm a passionate about good wine and good cooking.
I like to keep me updated and share with my online friends my gastronomic knowledge.