When you ask somebody to name an Italian red wine, there are a lot of option that they have to choose from. However, more often than not, you're going to find that people who aren't connoisseurs will fall back on some of the standards that everybody knows. You may get a few mentions of Barolo, but odds are that many people's first thoughts will go towards Chianti.
It should come as no surprise. Chianti is one of the most storied wines in Italy, plus it was immortalised in the film Silence of the Lambs, among several others. It's a go-to wine for those who are introducing themselves to the Italian wine industry, plus it just so happens to be one of the best red wines in the world.
This quality is one of the many reasons why the popularity of Chianti has endured for so many years. Even so, many people are pointing towards 2017 as being a banner year for the wine. Before we get into why that might be, let's take a journey back in time and enjoy a brief history of Chianti.
The Story So Far
You can trace Chianti back for hundreds of years. Documents from the later 14th century talk about the wines from the Chianti region, though these mentions are somewhat vague. It's possible that they mean a wine that's completely unrelated to the Chianti that we know and love today, but that seems unlikely.
Chianti became a much more solid concept in 1716, when Medici provided an official introduction to the Chianti region. This was comprised of three small villages. Radda, Gaiole, and Castellina.
For over 200 years, these were the villages that people thought of when the subject of the Chianti zone arose. However, a decree from 1932 expanded the region, adding a further seven zones.
For a while, everything was simple. These regions all produced their own versions of Chianti, but each also stuck to the general principles of Chianti production.
Then, the Antinori family came along. The family had a long history of Chianti production, but it was with the introduction of Tignanello in the 1970s that they really caused a stir. This new type of Chianti was produced with international tastes in mind, and it caused a rift between those who preferred the Classico style, and those who were intrigued by it and the wave of Super Tuscans that came along with it.
The popularity of Tignanello was such that it sparked a mini-revolution in the Chianti wine zones. The DOC eventually accepted Tignanello and its compatriots as quality wines of their own, though the Antinori's maintain their freedom to this day by making Tignanello an IGT wine.
The point is that even a wine as established and historical as Chianti may get shaken up by a particularly innovative producer. Today, the war of words between the two camps has died down. We now have Chiantis there were produced in the Classico style, as well as those that follow the innovations brought about during the era of the Super Tuscans.
Through it all, Chianti has enjoyed an enduring popularity. It's one of the better selling wines in its native country, and it has more than its fair share of advocates overseas as well. This isn't a wine that needs to build on its popularity. Nevertheless, that's exactly what has happened throughout 2017.
The Year of the Rooster
We've spoken at length about the growth of the Italian wine industry in China. Previously a somewhat untapped market, the Chinese industry has exploded in recent years, which offers plenty of opportunities to wine producers who are looking to expand their reach.
Red wines have always proven popular in the Chinese market. After all, the culture embraces red as a colour that means good luck, so it should come as no surprise that Chinese wine enthusiasts lean more towards red wine than they do white.
However, 2017 has proven to be a particularly important year for Chianti. This is because 2017 is the year of the Rooster on the Chinese calendar.
That may not mean a lot to you at first, but consider this. The rooster has always been emblematic of Chianti, which means that marketers and producers had the opportunity to associate Chianti with the entire year. A strong push into China during 2017 has led to more Chinese consumers associating Chianti with the year of the rooster. This had led to a sales boom in the country, plus it has positive ramifications for the future of the wine in China. Not only do more people know about Chianti now, but it's likely that many Chinese consumers will buy Chianti to commemorate future years of the rooster. In fact, we may be witnessing the genesis of a new tradition, thanks to the rooster coming along in 2017.
Other Sales Figures
There are more solid sales figures to back this up. A report releases in May of 2017 suggests that Chianti Classico has continued on the steep upward curve that it has been on for a number of years. In fact, the report noted that Chianti sales around the world had improved by 58% in May 2017, when compared to the same month of the previous year.
201 was a growth year for Chianti as well, so it's remarkable to see such a large boom in sales. Today, the market is at the strongest that it has been for over two decades, and it stands to reason that the efforts of the producers and consortiums behind Chianti production have played a big part in that success.
Much of this boom comes in North America, where Italian wine has enjoyed a renaissance thanks to millennials having a predilection for wines, and Italy. However, one cannot underestimate the power of new markets.
All told, it seems like the future of Chianti is secure. The wine's popularity has grown consistently for the last seven years and it will be very interesting to see if this growth continues into 2018.
Cheers to another banner year for Chianti.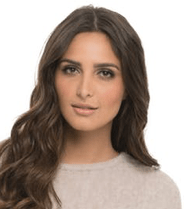 I'm a passionate about good wine and good cooking.
I like to keep me updated and share with my online friends my gastronomic knowledge.