We bet you're using all of this extra time on your hands to brush up on your cooking skills.
It's like you have the perfect opportunity to try new dishes right now. With panic buying a thing of the past, you're generally able to find the supplies that you need. Now, it's simply a case of mastering some new recipes so you can treat yourself and your family to some culinary delights.
And of course, all's the better if you can throw a little bit of Italian wine into the mix!
If that sounds like something you're interested in, we have the perfect recipe for you. In this article, we're going to show you how to make a tasty red wine beef stew. Trust us…you're going to love this tasty treat.
The Ingredients
Before we dig into the recipe, we must first give credit to the wonderful people at the Fox and Briar website. They've come up with an amazing recipe that we're going to share with you here.
Now, the ingredients list may seem a little intimidating at first. But thankfully, the actual preparation is fairly simple. This recipe will take about 3 hours to make and serves 8 people. But before you can start cooking, you'll need the following ingredients.
The Main Dish
A couple of diced onions
About 2.5lbs of beef roast, which you'll cut into 1.5inch chunks
A couple of bay leaves
Three tablespoons of olive oil
A tablespoon of chopped rosemary
A tablespoon of fresh thyme
A tablespoon of tomato paste
A couple of minced cloves of garlic
A quarter-cup of flour
About three cups of beef stock
A couple of carrots, which you'll slice into half-inch coins
A potato, which you'll chop into 1-inch cubes
Some chopped fresh parsley
Some salt
A cup of your choice of Italian red wine
But you're not done gathering ingredients yet. There's also a topping that you need to make for this dish…
The Topping
8 thickly sliced Crimini mushrooms
A couple of carrots, which you'll slice into 1-inch pieces
A couple of slices of bacon, again sliced into 1-inch pieces
A cup of pearl onions
The Method
Got all of that? It sounds like a lot of ingredients but the method for cooking is pretty simple. Here are the steps:
Step One
Preheat your oven to 325 degrees Fahrenheit (approx. 160 degrees Celsius).
Step Two
As the main oven heats up, place your olive oil into a Dutch oven over a medium-high temperature. After it heats up, add the onions for the main dish and your salt. Cook the mixture while stirring regularly for about 20 minutes.
Then, add your garlic and tomato paste. Cooking for a further two minutes while stirring. The mixture should take on a rust colouring.
At that point, you'll add your flour and continue stirring for another minute.
Step Three
Slowly whisk your beef broth into the mixture that you've created. This is a careful process and doesn't require a lot of force to be used on your part. With the ingredients whisked together, slowly add your red wine into the mix. Again, whisk softly so you don't splatter the mixture everywhere.
With everything mixed together, add you bay leaves and any herbs. Then bring the mixture to a simmer. You're going to leave it like this for about 3 minutes.
Step Four
Add your beef chunks to the mixture and bring it back to a simmer. Once you've done this, you'll transfer the entire thing to the oven and cook it for an hour and 45 minutes. Make sure that you don't cover the mixture with anything as you want it to get the full force of the heat in the oven.
Step Five
After the time has passed, remove the stew from the oven and grab a small spoon. Use it to scrape any of the brown bits that form at the edge of the pot into the stew.
With that done, it's time to add your veggies. Pour your chopped carrots and potatoes into the stew and stir well. Aim to bring the meat to the top of the mixture so that it's above the veggies and sticking out above the broth. This ensures the beef browns properly while it's cooking.
Step Six
Return the mixture to the oven and cook for another hour. During this time, you're going to prepare the topping of the stew.
Step Seven
While the stew cooks, grab a medium saute pan and add a little water. This should cover the bottom of the pan and nothing more.
Add your bacon to the pan and cover it. Place the pan over a medium-high flame and bring the water to the boil.
Step Eight
Once the water's boiling, take the lid off the pan and add your carrots and peal onion. Continue to cook while stirring often until all of the water evaporates.
Step Nine
Add your mushrooms to the pan and use a little salt to season. Don't add too much though as the bacon has a salty taste on its own. Bring the flame down to medium-low and continue cooking for between 20 and 30 minutes. Once the vegetables a browned, you'll know it's time to stop.
You may need to add a touch of olive oil to coat the veggies, depending on how much fat your bacon releases.
Step Ten
By this point, your stew should be pretty much done. Remove it from the oven and scrape the brown bits into the stew. If needed, add a little salt and pepper to season.
Now, grab a ladle and spoon the stew into bowls. You should be able to fill eight. Top each with some of your topping and a little fresh parsley.
Serve with some fresh bread and you have an amazing red wine stew.
This one takes a little more time than many of the recipes that we've shared in the past. But we promise that you'll love the results. And when you add a nice Italian red wine into the mix, you have a meal for champions!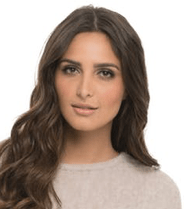 I'm a passionate about good wine and good cooking.
I like to keep me updated and share with my online friends my gastronomic knowledge.