We all love Christmas for the opportunity to get together with loved ones to exchange gifts. But for the Xtrawine team, there's nothing better than the traditional Christmas feast. Turkey, gravy, and all of the trimmings fill our hearts with glee. And of course, there's only one thing that can come after a huge Christmas dinner:
Dessert.
Every country has its own traditions when it comes to Christmas sweets. But regardless of what those traditions are, the sweets always go down a little better when you have the perfect Italian wine pairing to enjoy with the treat. In this article, we explore some common Christmas sweets and explain which wines work best when paired with your delectable treats.
Traditional Christmas Pudding
Whether you love it or hate it, Christmas Pudding is a classic sweet that is sure to find its way onto your table. Due to its intense sweetness and use of fruits, the dessert is often difficult to pair with wine. After all, the pudding quickly overwhelms most white wines, which can do little more than slightly clear your palate before you move on to the next mouthful. Even red wines struggle to match a Christmas Pudding's combination of warmth and sweetness.
That means you need a wine that can match this dessert for sweetness.
Instead of searching for a white or red option, we recommend picking up a nice bottle of Port. Either the vintage or tawny varieties of this fortified wine should prove to be more than a match for your Christmas pudding.
Gingerbread Men
A ginger-forward treat can be just the ticket after a heavy Christmas meal. Plus, the classic gingerbread man can be decorated to look like Santa or a Christmas elf, with the icing adding a little extra sweetness to an already delectable treat.
For us, a spot of bubbly goes down a treat when paired with a gingerbread man. However, Prosecco may prove a little bit too dry, especially when compared to the dryness of the biscuit. Instead, try a sparkling white wine that has more floral notes. A sparkling Rosé may be the better option, such as the Maso Martis from the Trento DOC.
Christmas Pavlova
This crunchy and textural dessert combines cream, meringue, and a host of tasty fruits to create a taste sensation in your mouth. Best of all, its richness is naturally balanced by the acidity of the fruits used for the dish, meaning pavlova already achieves balance on its own.
But you still want an Italian wine to pair with this Christmas sweet.
For us, going down the white wine avenue is probably the best choice. However, you should choose something fairly dry, as a wine that's sweeter will clash with the pavlova. Try one of the sweeter versions of Prosecco, which still offer the dryness needed for this dessert. Alternatively, consider an off-dry Moscato. Both wines offer just enough sweetness to ensure they don't get overwhelmed, while also having a dry quality that helps them to cut through this Christmas sweet.
Yule Log
A slice of yule log may feel like a touch too much after a large Christmas meal. The combination of chocolate sponge cake, thick cream, and chocolate frosting seems like a heavy sweet that doesn't mesh well with an already full stomach.
Then, you take your first bite.
Suddenly, you somehow have room for this gorgeous Christmas sweet.
As another rich treat, a yule log doesn't pair especially well with most red or white wines. Instead, we recommend a tasty brandy to go along with this treat. That way, you get a touch of spiciness to go along with the dessert's sweetness. Furthermore, a sip or two of brandy is a great choice if you're already dealing with a full stomach that's coming close to bursting because you can't resist another mouthful of the thick and creamy log.
Christmas Trifle
A favourite in England, the Christmas trifle has several layers of flavour. On top, you may have some custard alongside sprinkles. Underneath is a thick layer of cream, with another layer of sponge underneath. Then, you have a fruity jelly, often containing fresh fruits inside. There's so much going on that it's difficult to find a good Italian wine to pair with this dessert.
Again, you want to avoid going with a wine that's too sweet. With so much going on in a trifle, it's better to choose a wine with just a hint of dryness, allowing the drink to act as a palate cleanser. Wines from the Muscat family are good choices, such as Muscat Blanc or Moscato d'Asti. If you're happy to look outside Italy for your wine, you may consider a nice Riesling to go with your trifle.
Pecan Pie
While it's often seen as more of a Thanksgiving tradition, Pecan Pie often finds its way onto the Christmas menu in the United States. Many choose to pair a glass of bourbon with this dessert. The drink's smoky notes perfectly align with the pie's sweetness to create a beautiful pairing.
But if you'd prefer to go more down the direction of wine, we suggest something fortified. A nice port combines sweetness and acidity, which pairs beautifully with the nutty flavours in a Pecan Pie.
The Final Word
Christmas is a time to enjoy the things you love in life. That means spending time with great people while enjoying some beautiful foods. It's a time for tradition and celebration, which is why there are so many Christmas sweets to choose from.
This article has highlighted six Christmas sweets that we're sure will find their way onto millions of dinner tables during the festive period. Each offers something different, meaning you have to take care when selecting an Italian wine to pair with these sweets. Experimentation is your friend, so keep searching to find the wine that pairs best with your sweet of choice.
When you know which wine works best, Xtrawine can help you find it. Our huge collection features thousands of wines from Italy and other major wine-producing countries.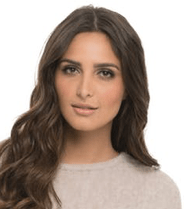 I'm a passionate about good wine and good cooking.
I like to keep me updated and share with my online friends my gastronomic knowledge.