Is it just us or does the Italian wine industry have a bit of a fascination with the letter "B"? 
Of course, there are thousands of wines out there that don't begin with this letter. But when you look at the Italian wines that are at the absolute pinnacle, it seems that there's a big concentration of B's.
Barbaresco.
Barbera.
Bosco.
And of course, we have two of the heaviest hitters – Barolo and Brunello.
It's these two wines that we're going to focus on today. Each offers a very different flavour of the Italian wine industry and they're both spectacular in their own rights. And they also make use of some of the most famous grapes that the Italians have to offer.
Barolo is the standard bearer for the famed Nebbiolo grape.
And while Brunello may not be the wine that people think of when they hear Sangiovese (that would be Chianti) it's still a remarkable example of what can be achieved with this grape.
So, we have two amazing wines and two amazing grapes. Now, let's pit them against each other to see which one comes out on top.
Barolo Advantage #1 – It's the King of Wines
Yes, it may be a moniker that's only existed for a century or two (we say as though that's a short period of time) but Barolo is known as the King of Wines.
The reasoning calls back to the days before Barolo was even an established wine. Italian nobility tended to drink a red wine that's very similar to what Barolo is now. And once the rules for creating Barolo were established, the King of Wines moniker stuck.
And not without good reason.
There's an elegance and quality to Barolo that you won't find in a lot of Italian red wines. And it's this prestige that draws so many people towards it.
Of course, the debate rages on about whether it's the true king. So, let's see what Brunello has to stack against the age-old moniker.
Brunello Advantage #1 – It Uses the More Popular Grape
Barolo may be the supposed king but the grape used to make it isn't the most popular in Italy.
That award goes to Sangiovese and Brunello just so happens to be comprised of 100% Sangiovese. That means no other grapes get used in the production process!
In fact, Sangiovese is so popular that one out of every ten Italian vines grows the grape. Just think about how much that covers. There are literally hundreds of different types of wine made in Italy. And yet, this single grape is so popular amongst wine lovers that it stands head and shoulders above the rest.
Of course, this isn't to say that Nebbiolo is a bad grape, by any means. The wines made using Nebbiolo are absolutely delightful.
But if we're judging based on pure popularity, Sangiovese wins every single time. And that cases a little bit of shade on the King of Wine title that Barolo carries.
After all, how can it be the king if other wines, like Brunello, use a grape that people seem to love more?
Barolo Advantage #2 – The Complexity
So if it's not necessarily the "king", what does Barolo have going for it?
For one, we'd consider this one of the truly intellectual wines. The typical glass of Barolo houses a complexity that few other Italian red wines can match. And what's more, that complexity is hidden behind a colouring that doesn't seem as dense as it should.
The Nebbiolo grape tends to produce a lighter shade of red than other red wine varieties. And this can lead to somebody who simply sees a glass of Barolo to the mistaken conclusion that the wine doesn't have depth.
Of course, a single whiff of the perfume dispels that notion. And the first sip tells you that you're in for a complex ride that will challenge your tastebuds.
Perhaps it's this complexity that is the real reason why Nebbiolo is not as popular as Sangiovese. Barolo may sacrifice some accessibility in return for offering combinations of notes that no other wines offer.
Barolo is truly the thinking person's wine. And we suspect that it is the challenge inherent in the wine that draws so many people to it.
Brunello Advantage #2 – Phenomenal Ageing
So, let's go with this idea that Barolo is more intelligent than Brunello.
Is that really accurate?
It's true that Brunello is probably the more accessible of the two wines. This may be an advantage of its own, especially if you're new to Italian red wines. But don't let that immediate accessibility fool you. When it comes to ageing potential, there are few wines that can stand up to Brunello.
This isn't to say that Barolo isn't a wine that's suitable for ageing. It absolutely is. However, Brunello seems to transform into something entirely new with a little bit of ageing under its belt.
Notes that you may not have noticed in a younger version of the wine will come to the fore after a few years. This includes notes of liquorice, cherry, and even vanilla. What starts as a super accessible wine actually becomes more complex the longer you hold off on drinking it.
So in Brunello, we have a wine that potentially offers the best of both worlds. If you're looking for an accessible drink, a young Brunello may just be the better option. But if you want complexity, a little patience will pay off with this wine.
The Final Word
The simple fact of the matter is that we have two amazing Italian red wines in Barolo and Brunello. And while we've stacked them against one another here, our true opinion is that you should try both.
We're sure you'll fall in love with them.
But we will say that Brunello may be the more accessible of the two. Still, that means that Barolo is there to provide the more interesting challenge if you're an experienced wine enthusiast.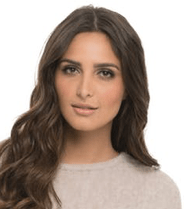 I'm a passionate about good wine and good cooking.
I like to keep me updated and share with my online friends my gastronomic knowledge.