Literally dozens of countries produce their own wines. In fact, just last week we took a look at the burgeoning wine industry in Albania. And of course, we have many countries, both large and small, making their own wines.
And yet, there are three that always seem to lead the way when it comes to quality and popularity…
France, Spain, and Italy!
It's these three countries that constantly battle it out for the title of best and biggest wine exporter. And while the occasional interloper, such as the United States, occasionally tries to break up the pack, it's generally these three that stay at the top.
The question we have is why?
What makes the wines from these countries so special that they tend to outsell wines produced in any other country? We've come up with a few reasons.
Reason #1 – The History
A quick browse of the Xtrawine website will reveal that almost all of the Italian wines that we sell have a story behind them. There's a deep sense of history that permeates the industry, which is no surprise. People in Italy have been making wine for centuries. In fact, settlers in the land that would become Italy made wine in these regions before the concept of "Italy" even existed.
The French wine industry has a similar depth of history, as does the Spanish. Both countries have producers that have been in the game for centuries.
And we believe this sense of history is of huge benefit to all three countries when it comes to the wines that they produce. Consumers like to know that the products they're committing their money to have stories behind them. They like to know that somebody has poured their soul into making the product.
And they especially like to see an industry that's sustained itself for centuries.
That's what they're getting with the French, Spanish, and Italian industries. Each has weathered centuries' worth of storms and still come out stronger on the other end. This speaks to the quality of the wines that they produce and the dedication of the people who produce them.
Compare this to a country like the United States.
While there are many great American wines, the country simply doesn't have the same track record as our illustrious trio. America is hundreds of years behind in terms of the history of its wine industry.
We believe that this history plays a huge role. But it's certainly not the only factor at play.
Reason #2 – The Established Infrastructure
Let's think back to the Albanian wine industry that we mentioned earlier.
Now, this industry has existed for a quite a while, even if it's only in recent years that Albanian producers have dedicated themselves to quality. However, when compared to the French, Spanish, or Italian industries, the Albanian one is basically a baby.
In the cases of the big three, the industries have existed for centuries. And while they naturally evolve over time, this means that all three countries have invested heavily into building infrastructure for these industries.
In fact, the wine industry of each is a major economic contributor.
You can also look at the relationships that producers have built over the centuries. There's simply more know-how when it comes to the business of selling wine in the big three than there is in any other country.
That know-how manifests itself in superior marketing. It shows itself in the amazing distribution networks that these industries have set up.
And of course, you have the certification organisations that add an extra level of prestige.
The point we're making is that the big three succeed because they've had centuries to build their infrastructure. Other countries may be able to play catch up, but it's likely that Spain, France, and Italy will always stay one step ahead.
Reason #3 – The Quality
We'll keep this point short and sweet…
No wine industry would survive if it didn't produce a quality product. And again, Italy, Spain, and France stand above most other countries when it comes to quality.
Now, this doesn't mean that no other country can produce great wines. In fact, there are many amazing wines from the Americas and elsewhere in the world that you can find in the Xtrawine store.
What it means is that the absolute best of the best tend to come from these three countries. And again, you can thank the centuries of knowledge that permeates all three industries for this quality.
Reason #4 – Rising International Wine Consumption
We also need to pay attention to the changing appetites of the public when it comes to wine.
Track back a century ago and the big three were still the dominant wine producers. However, the industries they had weren't as big as they are today. That's partially because it was more difficult to distribute wines to far-off places. However, it's also because many countries had their own preferences in regards to alcohol.
Even recently, countries like the US tend to lean more towards beer than wine.
However, we've seen those trends shifting in recent years. Younger drinkers in established countries seem to more keen to drink wine than other drinks. And the reputations that the big three have mean it's their wines that often get selected.
Then, you can look at the continued growth of the industry in countries like China and Russia. Again, these are territories that haven't traditionally embraced wine. But as they increasingly do, France, Spain, and Italy are the best positioned to take advantage.
In essence, being the three biggest producers right now almost ensures they'll be the three biggest producers in the future, as demand for wine in new regions grows.
The Final Word
You can consider this a small snapshot of why these countries excel above all others when it comes to their wine industries.
The simple fact is that they're in command thanks to history, quality, and reputation. And we don't see that changing any time soon.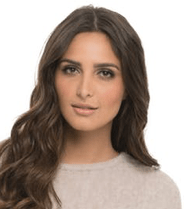 I'm a passionate about good wine and good cooking.
I like to keep me updated and share with my online friends my gastronomic knowledge.