As regular readers of our blog already know, the Xtrawine team absolutely loves our food. That shouldn't come as a surprise. Food is a massive part of Italian culture and we're always looking for new dishes to share with you.
Today, we're going to look at a dish that you may not immediately sound like the most appetising thing in the world. But if you get it right, you'll enjoy a taste sensation that's bolstered in no small part by the addition of good wine.
We're keeping things simple this time around as we're going to look at how to use Italian wine to make a tasty dried figs dish.
Let's jump right into it.
The Ingredients
Before we get started with the ingredients and method, we just want to let you know that this gorgeous recipe comes from DomesticDaddy.net
It's also an easy recipe that pretty much anybody could make. However, you will have to give it a few days to get the most out of it.
Here's what you need:
About 225g of dried figs. Of course, Italian dried figs are preferable but you can use other types if you're at a loose end.
About 350ml of the Italian red wine of your choice. We recommend using something on the cheaper side of the scale as you'll be cooking the wine.
A strip of lemon zest.
One teaspoon of honey.
A couple of bay leaves.
The Method
As you can see, you don't need a whole lot of ingredients to get this one started. Now, let's look at the steps you need to follow to make this tasty dish.
Step 1
Pour all of your Italian red wine into a saucepan and place it over the medium flame. Add the bay leaves and allow the wine to simmer until you only have about 100ml left. This step mixes the flavour from the leaves into the wine and boils the wine down to its bare essentials.
Step 2
While you're reducing the wine in the saucepan, spend a little time chopping your figs into halves. You may want to chop them into thirds or quarters if they're especially large. Pop them into a Tupperware container alongside your lemon zest. Make sure you seal the container tightly to prevent any more air from getting inside.
Step 3
Pour your honey into the warmed and reduced wine. Stir until it's all well mixed. Now, open your Tupperware container and pour the wine mixture all over the figs. Seal the container tightly again before picking it up to give it a good shake.
Just a quick tip here. It's likely that the reduced wine mixture won't cover the figs entirely when you pour it. That's not a problem. The shaking ensures the wine mixture spreads onto every fig in the container.
Step 4
Now, you wait.
Leave the wine and fig mixture in the container for about 5 days. This offers the figs plenty of time to soak up the wine mixture and swell up.
It's important that you don't refrigerate the container at any point. This will spoil the flavour of the wine. You should also give the container a couple of shakes every so often to mix things up a bit.
After the 5 days end, you can either serve immediately or place the figs in the fridge. You can keep them for a couple of months before they go off. However, we think it's best that you eat them as quickly as you can to get the most out of them.
Step 5
Finally, it's time to serve. It's best to combine the rich flavour of the wine-soaked figs with a strong cheese. They make for an excellent after-dinner course when mixed with toasted bread, crackers, and a variety of cheeses. Of course, you can also serve them as hors d'oeuvres.
The Wines That Complement the Dish
What's important to remember here is that you're not pairing wine with just bog-standard dried figs. This dish has a very sweet and rich flavour due to the use of honey and red wine. Plus, combining it with cheese adds another level of richness. As a result, you need to choose your wine carefully to find something that works.
A first choice is a good Pinot Noir. The fruitiness of the wine works particularly well with the dish. We also don't think that you have to stick to wines that only use the Pinot Noir grape. Almost any wine that features the grape in a large enough quantity should do the trick here.
Other red wines work well too, with Cabernet Sauvignon being a particular favourite of ours.
If you want to get a little experimental, you could also try a Pinot Gris. This wine is made using a method that mingles the grape's skins with their juice, which creates an almost Rosé-like wine that some refer to as "orange wine".
However, we do recommend that you don't combine this dish with white wines. While you may be able to get away with an Italian white wine if you're eating dried figs on their own, the richness of this particular dish has a habit of overpowering the wine. We recommend sticking to reds that are capable of complementing the sweet flavours that you'll find in this dish.
The big exception here is Champagne. However, we still only recommend this if you're eating regular dried figs with cheese. Combining Champagne with the above recipe may not have the effects that you're looking for.
The Final Word
Dried figs are a traditional Italian product that some may find a little bit boring on their own. But with the right efforts in the kitchen, you can create a tasty dish that works well as part of an after-dinner course. We wholeheartedly recommend it for your next dinner party.
And of course, as we always say, the best wine the complement this dish is the wine that you enjoy most. We've just offered a couple of suggestions, but we encourage a little experimentation. You never know what you might find.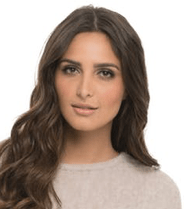 I'm a passionate about good wine and good cooking.
I like to keep me updated and share with my online friends my gastronomic knowledge.