Christmas is a time to share special moments with our loved ones. While many of those moments occur in the comforts of our own homes, there are also plenty of events that give you a chance to get into the Christmas spirit along with hundreds of other people.
Christmas markets are such events.
Italy takes Christmas markets very seriously. Hundreds of towns and cities host these markets, offering local crafts and serving Italian wine and food. Christmas markets are also great for offering gift ideas, as a little exploring may help you to find the unique little trinket that your friend or family member will love.
With that in mind, we've decided to take you on a tour of Italy's Christmas markets. Here are some of the best that the country has to offer.
Bassano Del Grappa – Veneto
Bassano del Grappa is a wonderful town in the Veneto region, northeast of Italy. This fabulous market takes over three different piazzas in Veneto – Piazza Montevecchio, Piazza Liberta, and Piazza Garibaldi. Dozens of small wooden chalets offer a huge assortment of handcrafted items, gifts, and foods.
So far, that sounds pretty standard for a Christmas market. But what makes Bassano Del Grappa stand out is that it adds so many little touches to get you into the Christmas spirit. The fantastic Lilliputian train makes its way around the city, offering a magical ride for all of its passengers. The beautiful antique carousel in Piazza Liberta brings a touch of the traditional to the market. And if you keep your eyes peeled during the weekends, you may just happen upon Santa Claus and his band of elves.
Magico Paese di Natale – Govone
The Magico Paese di Natale is in the Town of Govone, province of Cuneo. Traditionally taking place in December, this beautiful Christmas market allows you to take in the excellent Italian wine region of Piedmont, which is a UNESCO World Heritage Site. Magico Paese di Natale is far more than a traditional Christmas market. For an entire week, the village of Govone transforms into a magical kingdom dedicated solely to Christmas.
The event's main market attracts artisans from all over Italy, who showcase their wares as you explore. There are plenty of gorgeous street foods to try, with wine lovers also sure to be enchanted by the Magic Kingdom Wine Shop. There, you'll find many of the wonderful wines that make Piedmont so famous. The event is capped off by a daily musical showing that features the stunning Savoy Royal Castle, with an appearance from Santa himself.
River Passirio – Meran
Atmosphere is the name of the game with this gorgeous Christmas market. Located on the banks of the River Passirio, which runs through the town of Meran, or Merano in Italian, in the region of South Tyrol. This market is perfect for those who love the traditional. Nativity scenes abound, as do beautifully decorated Christmas trees and attractive wooden advent cottages. It's a magical place for children to explore.
The market runs until the first week of January. If you pay a visit, you may enjoy a visit from Father Christmas himself. Plus, you'll have the opportunity to tour the town in a special horse-drawn carriage.
Brixen – South Tyrol
The town of Brixen, or Bressanone in Italian, is located in the beautiful region of South Tyrol. We stay in the stunning South Tyrol region for another wonderful Christmas market. This one is centred on the stunning cathedral that towers over the town, again giving this market a traditional feeling that's quite unlike any other. The 800-year-old cathedral lends a Gothic quality to the festivities, with a modern touch including music and a light show bringing the spectacular building to life.
Exploring the market will find stalls selling handcrafted items, such as glass, candles, and wooden figurines. There is food and wine aplenty, plus you can hop onto a carriage ride to enjoy a leisurely tour through the market.
Milan Cathedral – Milan
This stunning and widespread Christmas market includes 60 market huts, all of which are located in the fantastic Milan Cathedral. The markets sell many of the handcrafted products you would expect, in addition to more traditional Christmas products, such as baubles, nativity cribs, and Befana stockings.
There are plenty of activities for children to get involved in, such as workshops. Italian wine and food lovers will also adore the many stalls that enable them to get a taste of Milan. The market runs from the end of November to the beginning of January.
Oh Bej! Oh Bej! – Milan
While the Duomo of Milan market is large, it's dwarfed by the humongous "Oh Bej! Oh Bej!" market. As much a festival as it is a Christmas market, this is one of the longest-running events in Milan's festive calendar.
Literally translated to "How Beautiful! How Beautiful!" the market incorporates over 350 stalls and has been an annual tradition since 1510. The handicrafts, gorgeous wines, and foods you'd expect can all be found here. However, the event only runs for three days in December, meaning you have to pre-plan to ensure you can visit; this is the only downside.
Trieste Christmas Market – Trieste
On the surface, Trieste's Christmas market doesn't appear to have anything too special. It incorporates the stalls, handicrafts, and food that you would expect. However, two things make this market stand out.
The first is the Feast of the Immaculate Conception, which kicks off the market and is held in the fabulous Piazza S. Antonio. Second, comes the living creche, which contains real animals for children to interact with. Couple these two significant events with a skating rink, and you have a market that offers much more than it appears.
Celebrate Christmas in Italy
Italians take the festive period very seriously, with many of the Christmas markets highlighted here almost taking a festival-like approach. Regardless of your choice, you're sure to find plenty of beautiful gifts, as well as regional foods and Italian wines that entrench you into a region's culture.
Unfortunately, we know that many of you will be unable to make it to Italy for its Christmas markets. So, why not bring a touch of Italy to your doorstep? With Xtrawine, you can find the perfect Italian wine to give you a taste of the country's many Christmas markets.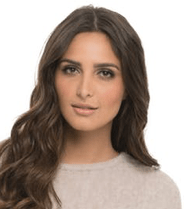 I'm a passionate about good wine and good cooking.
I like to keep me updated and share with my online friends my gastronomic knowledge.