A lot of us see New Year's Eve as a chance to maybe have a drink (or two, or three) and party with our friends.
But for many, the ending of the old year and beginning of the new is a time to enjoy some traditional foods with their loved ones. Even more importantly, a few of these foods are meant to bring you luck for the year to come.
So of course, we need to try some and find out which Italian wines work best with them.
With that in mind, we've taken a look at some of the traditional New Year's grub from places like Spain, the USA, and more. You may even get a few ideas of your own from this list.
Hoppin' John (USA)
We head to the good old US of A with the first dish. More specifically, we're going to the Deep South to find a tasty dish that brings pork to the forefront.
Interestingly, the dish doesn't actually contain any pork. Instead, it uses pork-flavoured black eyed pea or field peas. This are supposed to symbolise coins in order to bring the eater wealth in the New Year.
The dish also generally gets served with rice and a ton of greens. Again, the money idea comes to the forefront here as the greens are meant to symbolise cash. Then there's the addition of cornbread, which looks golden and therefore had the money association again.
As this is such a veggie-heavy dish, we recommend steering away from Italian red wine for this wine. That's only going to overpower the food. Instead, consider grabbing something like a nice Pinot Grigio instead. The light flavour meshes well with the greens, though you may find the pork-flavoured peas can overpower the wine if you're not careful. It's a difficult dish to match up, so you may need to do a little experimenting to find the right wine.
Cotechino Con Lenticchie (Italy)
We're heading over to Italy for our next dish, which is a feature of the La Festa di San Silvestro. This is a stew made using sausage and lentils, with the idea again to give the eater good fortune. The lentils, in particular, are said to represent wealth and prosperity for the new year.
But that's not all. The dish usually ends with a dessert of chiacchiere. These are honey and sugar-coated dough balls that are reminiscent of doughnuts.
There's only wine one to complement this dish – Prosecco. More specifically, you'll drink prosecco when you move onto the chiacchiere. Before that, any medium-bodied red wine should help you to deal with the rich taste of the sausage in the main cause. We recommend drinking a little water between the courses to cleanse your palette though.
Kransekage (Scandinavia)
Kransekage literally translates to wreath cake and it's a traditional New Year's dish in many Scandinavian countries, including Norway and Denmark. It's made using marzipan, with the cake itself basically being a giant tower that's built up using concentric circles.
Many bakers place a bottle of wine in the centre of the cake, which acts as a final treat for those who manage to work their way through the cake. It's also traditionally decorated with flags and ribbons.
Now, the wine in the centre can be whatever you want it to be. But if you're looking for a wine to drink with the cake, you need to choose something that goes well with marzipan.
A dry Chardonnay works pretty well here, as does a Riesling. It you absolutely have to go for an Italian red wine, then try a Valpolicella Ripasso. It's light enough to avoid overpowering the marzipan. Plus, it creates an interesting contrast of flavours that go really well with the cake.
Pickled Herring (Scandinavia)
Our next choice is something of an acquired taste. Pickled herring is definitely one of those dishes that you either love or heat. It's a very potent fish dish, with the pickling only making the flavours even more intense.
It's especially popular in Scandinavia because of the abundance of herring in the region. However, there is some symbolism attached to the dish as well. Its silver colouring is meant to bring luck and good fortune for the New Year. 
Some people choose to eat the dish with onions, whereas others prepare it with a cream sauce. It's also a popular choice to add to a smorgasbord alongside meatballs and other pickled fish varieties.
We'd go in the direction of Pinot Noir for this particular dish. Herring is a bit of a heavy fish, which means a really light Italian white likely won't do the job for it. A medium-bodied pinot noir has the rich fruity flavours you need to complement the fish well.
Soba Noodles (Japan)
The Japanese have a slightly more sombre New Year's dish, as they tend to eat buckwheat soba noodles to bring in the year.
This tradition dates all the way back to the 17thcentury and it's the noodles themselves that offer the symbolism here. Soba noodles are particularly long, which means in the context of New Year's they're meant to symbolise both longevity and prosperity.
This is something of a dry dish, which means you need a more mellow wine to ensure you don't overpower it. The Japanese tend to use sake, which is a tasty rice wine that works well with the noodles.
Interestingly, a decent red wine from Northern Italy might work well here. This is especially the case if you're adding a little spicy seasoning to the dish. Try a Barolo. Yes, we know it sounds like an odd pairing, but you may just be surprised.
The Final Word
It's interesting to see what traditional dishes different parts of the world have come up with.
The one constant seems to be that the food is intended to symbolise wealth and prosperity for the year to come. So for all of us from Xtrawine, we hope you have a wonderful 2019. Eating one of these dishes just may give you a helping hand.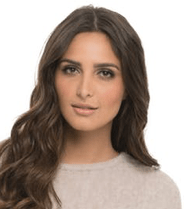 I'm a passionate about good wine and good cooking.
I like to keep me updated and share with my online friends my gastronomic knowledge.