There are many wonderful places to visit, with many tourists favouring large cities, like Florence and Rome, when they decide to visit the country. However, those who are fascinated by wine and the work that goes into making some of the world's best vintages are much more likely to go off the beaten track and visit areas that may not make the regular tourist's itinerary.
For wine lovers, this usually means visiting the regions where their favourite wines are made and exploring the estates and vineyards where the magic actually happens. Once of the most famous regions for this is Piedmont, which has enjoyed a longstanding reputation as one of the best wine regions in the entire country.
So why should you consider giving this region a visit? The following are just some of the many reasons why you should make Piedmont your next vacation destination.
The Location
Not only is Piedmont a beautiful area in its own right, but it can be easily reached by travellers who are flying into Turin. Of course, this accessibility works both ways, so visitors to the Piedmont region will also often be able to visit the stunning city of Turin and experience the many cultural marvels that it has to offer. Even better yet, Milan is only an hour away from Piedmont by car or train, so those who want to get a taste of everything that Italy has to offer should consider Piedmont a prime location that will allow them to experience Italian city life and culture, in addition to its gorgeous countryside.
New travellers must be wary though. While Piedmont is a stunning region, it is home to narrow and winding roads that are not for the faint of heart. While it can be a true joy to drive through the many smaller towns and streets of the region, those who lack experience driving will want to be careful to make sure they don't end up getting into accidents.
Truffles
Piedmont is as well-known for its truffles as it is its wines and many people visit the region so that they can get a taste of some of these famous foods first-hand. Perhaps most notably, the town of Alba is in the region. This is an important location for fans of truffles, as it is where the Fiera Internazionale del Tartufo Bianco, which is an internationally-recognized truffle fair, is held every year.
Even if you don't get to experience the fair for yourself, there are still plenty of places in Piedmont where you can go to get your hands on a truffle. Alba and the town of Gavi not only play host to some gorgeous truffles, but they also offer you the chance to experience truffle hunting for yourself. With a well-trained dog, you will go looking for your very own truffles and, best of all, can even take the spoils back with you to enjoy for yourself. All of this makes the Piedmont region ideal for those who want to explore everything that truffles have to offer.
It's Cheap
Those who are travelling on a budget will find that it is often far more affordable to holiday in Piedmont and travel into Milan to experience the city, rather than doing it the other way around. Even in comparison to other famous wine regions, such as Tuscany, Piedmont stands apart in terms of offering the most in return for your money. Not only will accommodation prove both gorgeous and affordable, but the cost of public transport is such that you can easily pay for a room and catch a train into Milan or Turin at a far lower costs than actually staying directly in either city.
This cost-effectiveness is also reflected in the many restaurants that you will find in the region. It is more than possible to enjoy a great meal and a good bottle of wine without breaking the bank, making it the perfect place to go for foodies who are on a little bit of a budget. If you do want to spend a little more, there are also a number of local resorts that are more than worthy of your attention.
The Sights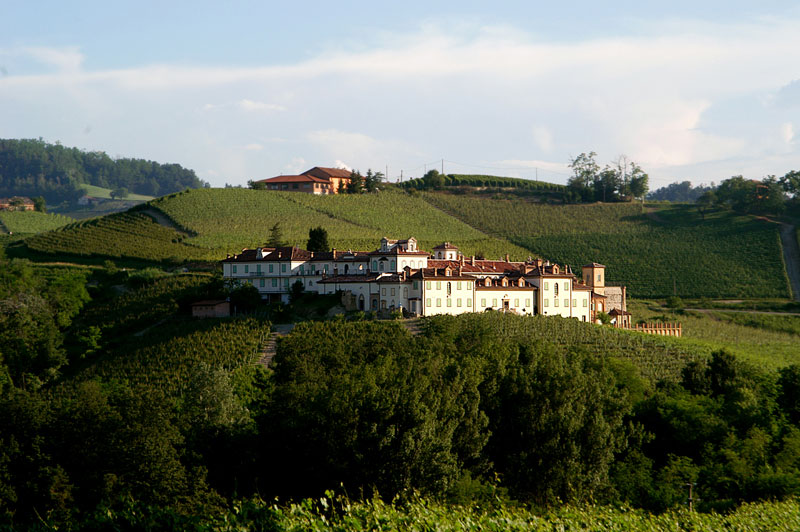 While Piedmont is obviously best known for its amazing foods and its wonderful wines – which we will come to in a moment – it is also a stunning location in its own right that offers visitors more than enough to see, even if they are not interested in wine or food. The area's countryside has recently been granted UNESCO World Heritage status and its sprawling vineyards and beautiful medieval villages are a true joy for visitors to behold.
This makes it an ideal destination for those who consider themselves to be history buffs, as they will be able to see beautifully preserved homes and some startling ruins from the Middle Ages. There are also a number of castles that are just waiting for visitors who wish to explore them.
Last, but most certainly not least, are the wines that many people who are visitors to our website will be most interested in. Piedmont is the home of many Italian grape varieties, from the famous Nebbiolo through to the Barbera, which is one of the most widely-used grapes in all of Italian winemaking. This means that there are arrays of gorgeous vineyards to explore, with plenty of winemakers offering guided tours that give people more information about the work and skill that goes into their favourite bottles.
With literally thousands of wineries in the region, you are quite literally spoilt for choice and it is almost impossible not to find a company that produces a wine that you will love. Better yet, many of the local restaurants will stock a range of wines from the region, so if you don't have time to visit all of the vineyards on your itinerary, you can always nip into one of those for a bite to eat with a wine that he been crafted in the region itself.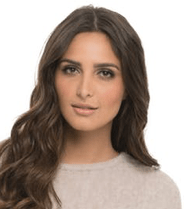 I'm a passionate about good wine and good cooking.
I like to keep me updated and share with my online friends my gastronomic knowledge.