Film aficionados will know that the Venice Film Festival recently wrapped up. The event showcased some of the highest points of international cinema during the course of 2016 and is a must-attend event for those in the industry and people who want to broaden their film-going spectrums beyond what is produced by Hollywood and other major production locations.
Of course, the event is also a shining example of how Italian culture has moved with the times, while still embracing many of the traditions that have made the country so attractive to visitors for so many years. It truly is a mix of everything that makes the country so remarkable.
Held in Venice, which in itself is a testament to Italian ingenuity and architecture, the festival is a true smorgasbord of everything that a cultural dilettante could want. In addition to the cinematic art that you will enjoy during the course of the festival, you will be able to absorb the paintings, architecture and indeed the wine that has made Venice such a cultural hotspot for so many years.
With all that being said, the layout of Venice can often make the festival a little difficult to get to, so here we are going to tell you what you can expect when you arrive and how to make the most out of the festival.
So What Is It?
The Venice Film Festival is an annual event that showcases some of the best of what cinema has to offer. Established in 1932, the festival has just completed its 73rd iteration and you can bet your bottom dollar that preparations are already being made for the 74th.
People from all over the world make the journey to the city to experience the festivities, which takes in everything from the films that are brought to the event, through to cultural activities that are unique to the city.
It features keynote speeches by some of the most important figures in Italian and worldwide cinema, allowing those who attend to gain a glimpse of what it is to make cinematic art and how some of the masters of the craft go about doing what they do.
Furthermore, there are a number of tutorials that are interesting to those who are looking to enter the industry or expand their skillsets, plus there are awards handed out to the most impressive films seen at the event.
Finally, the event plays host to a number of artistic endeavours outside of the cinematic spectrum. This year's, for example, hosted a sculpture exhibition that offered a little bit of variety to lovers of film. Of course, this being Venice, you can also expect the wine to flow freely and a number of the top producers in the city make it a point to supply the festival and ensure that everybody attending gets a true taste of what Venice has to offer from a cultural standpoint, while also appreciating the best in Italian and international cinema.
Getting There
Of course, one of the biggest challenges facing those who have never been to the festival before is getting there in the first place. Tickets are limited, so your first step should always be to head to the official website to secure some as soon as they go on sale. While you should have a little while before the tickets sell out entirely, especially given that the event takes place over the course of more than a week, it is best to get in as early as possible so you can avoid any disappointment.
After that, it is time to find yourself a hotel and relevant flights. Anybody who has ever been on vacation in a foreign country should find this relatively simple, but we would recommend trying to get a hotel that is as close to the festival location as possible, so you can navigate to it quickly. Of course, the closer the hotel, the more it is going to cost to reserve a room there, so you may need to consider your budget before splurging out on one. Depending on your flights, you may also need to arrange train tickets or other forms of alternative transportation, which is best done in advance to save yourself from any overcrowding issues.
The next challenge you will face is navigating the city. While gondoliers will be able to get you where you need to go without too much fuss, it is still a good idea to purchase a map, as Venice makes use of neighbourhood names and street numbers, rather than the traditional street names most are used to. This makes it fairly easy to get lost of you are inexperienced, which can be fun for those who wish to explore the city, but is less enjoyable for those who are looking to get the most out of the Venice Film Festival.
The Wines
Of course, our main focus at Xtrawine is ensuring our visitors get the most out of the journeys through the wonderful world of Italian wine. The best way to enjoy the festival is to sip from a glass of legitimate Venetian wine while attending various events. These should be easy to obtain from practically any restaurant in the city, but if you want to go a more independent route and source your own wines, we've recommended just a couple below that are well worth exploring.
Masi Riserva di Costasera Amarone della Valpolicella 2011
This is ideal for those who are search for a high-quality, yet affordable bottle of red wine that demonstrates just what the Veneto region has to offer. The Masi winery has a history that stretches back to the eighteenth century, making this wine worth your while from a historical perspective as well.
Adami Prosecco Valdobbiadene Giardino Dry
You may not expect a Prosecco with such a low price point to be of such high quality, but that is the true joy of this wine. It is perfect for refreshing yourself during a heavy day of touring the festival, plus the low price will allow you to stock up for as long as you are there.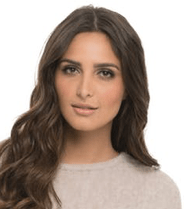 I'm a passionate about good wine and good cooking.
I like to keep me updated and share with my online friends my gastronomic knowledge.