The New Year is finally here and I think it's safe to say that we're all glad to see the back of 2020. Now, we can turn our focus to what's to come in 2021 and, hopefully, we'll all be able to enjoy a better year than the one we've just endured.
That can be especially the case for those who want to further explore their love of Italian wine. Despite the trials that the year brought, Italy's producers have still managed to create some stellar examples of wine for you to enjoy in 2021.
How do you make your choice?
Look to your star sign!
In this article, we present our wine horoscope for 2021, starting with…
Aries
A fire sign, people born under the Aries sign are known to be raw, honest, and completely open-hearted. They're not afraid to make their opinions heard but they also won't lie or try to hide things from anybody. For us, this means that a wine that's completely unafraid to be what it is should be the wine of choice for Aries. And we can think of no better choice than Tignanello. Brash, unafraid, and completely comfortable in what it is.
Taurus
The bull sign, people born under the Taurus sign tend to be calm, level-headed, organised, and occasionally stubborn. They're able to weather any store that comes their way and they tend to have a fascination with the finer things in life. For these people, we choose Chianti as the perfect Italian wine because of its refinement and ability to endure anything.
Gemini
Youthful, curious, and refreshing are just a few of the adjectives that we can use to describe Geminis. As such, an equally young and interesting Italian wine should be their choice. The sparkling Ballabio Farfalla Classic Method Extra Brut is a great choice here as it's a wine that few have heard of but perfectly captures the enthusiastic spirit of a Gemini.
Cancer
Those born under the cancer sign of notable for their loving nature and fierce loyalty. They're extremely protective, both of themselves and the people that they care about. And for us, no Italian wine represents these things better than Barolo, which inspires undying loyalty in all who sample it.
Leo
Another fire sign, Leos are your big, brash, and bold people. They're not afraid to make an impression and they're always looking for ways to grab your attention. They remind us of the organic producers that are trying to make a name for themselves in a crowded industry by doing something different. As such, we think an organic wine fits the bill here and we love the Torre dei Beati Pecorino Giocheremo con i Fiori 2019.
Virgo
Virgos come with pure intentions and have an amazing sense of judgement. They're able to size up any situation and come to conclusions quickly and they're always curious about what life has in store for them. We think that the best Italian wine for those born under this sign is one that will satisfy this natural curiosity while offering the balance that Virgos bring into every situation. A nice Amarone fits the bill here because these are wonderfully soothing wines that offer something a little different to most Italian reds.
Libra
Speaking about balance, we come to Libra. If a Virgo is able to stay calm and exercise good judgement, a Libra is all about keeping people happy by weighing them up and finding the best ways to please them. Libras are artistic, diplomatic, and extremely understanding. This makes them extremely versatile in all social situations and, as such, they should have an equally versatile Italian wine. Barbera is our choice here for its amazing ability to adapt to any situation.
Scorpio
Stubborn, headstrong, and passionate, Scorpios tend to be a little more secretive than other people and they're also some of the most complex people around. Of course, an Italian wine of equal complexity has to be the choice for them and we can think of no better than Brunello di Montalcino, as the wine offers new flavours, or layers, the longer its aged.
Sagittarius
We come back to our fire signs with Sagittarius, who wear their hearts on their sleeves and tend to be more impulsive than most. They're always honest and they love nothing more than cutting lose and taking action. For people born under this sign, we choose Prosecco as the ideal wine because there's simply no other Italian wine that's clearer in terms of what it wants to provide.
Capricorn
Patient and reserved, Capricorns are experts at biding their time and strategizing to make the best of any situation. They'll pursue their goals without worrying about what others are trying to achieve, which makes Barbaresco a great choice for them as the wine keeps plugging along, despite often being overshadowed by its more famous brothers.
Aquarius
Those born under this sign have a natural curiosity that causes them to explore every possibility. "Why" is their favourite word and they rarely accept anything at face value, instead preferring to dissect in order to understand. Salice Salentino is our choice here as it's a wine that we don't discuss very often, which gives an Aquarius something new to explore.
Pisces
Our final water sign, Pisces are our dreamers. They're creative, sensitive, and extremely open to trying new things. For them, an Italian wine has to offer a little more than the same old, same old, which brings us to Fiano di Avellino. Unlike most Italian white wines, this one tends to be full-bodied, which makes it different enough to get a Pisces excited.
The Final Word
And there we have out Italian wine horoscope for 2021. We're sure that everybody, regardless of sign, will enjoy all of the wines on this list. But our selections are specifically catered towards the personality traits that each of the 12 star signs exhibits.
Ready to give one of these wines a try?
You can find them in the Xtrawine store today!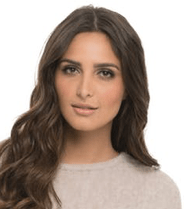 I'm a passionate about good wine and good cooking.
I like to keep me updated and share with my online friends my gastronomic knowledge.