There's nothing quite like sitting down and biting into a big juicy burger.
The bun crumbles away as your teeth tear into it. The toppings all mesh together into your mouth at the same time to create an intense shot of flavour.
And then there's the meat.
Juicy and succulent, the meat almost caresses your taste buds with each bite. It's a wonderful experience…as long as you get it right.
And when you have a great burger, you know that a great Italian wine can't be far behind. At least, that's the case for the xtraWine team. We always look for the perfect Italian wine pairings to go with any kind of food.
And that's exactly what we're going to do here.
First, we're going to show you how to create an awesome burger that will make you feel like you've been transported to a classic diner in the United States. After that, we're going to show you the Italian wine pairings that add a little more to the beautiful burger.
Let's dig right into it.
The Ingredients
There are just so many different burger recipes out there to choose from so it's hard to really nail down what the best recipe truly is.
Instead, we're going to provide you with a recipe that we know tastes amazing. It may not be the best burger you ever taste but it will be pretty darn close.
This recipe comes from the lovely people at Delicious Magazine and this is what you'll need to make eight burgers using it:
A kilogram of high-quality minced beef.
A couple of teaspoons of Dijon mustard.
A couple of finely chopped garlic cloves.
One finely chopped small onion.
A single large egg yolk.
A finely chopped dill pickle.
One tablespoon of Worcestershire Sauce.
A little bit of fresh and chopped parsley.
That's not all, there are a few other ingredients that you'll need when serving:
A tablespoon of sunflower oil.
Eight buns for the burgers.
About 200g of a cheese that's good for melting. Cheddar is a good choice here.
A couple more teaspoons of Dijon mustard.
Four tablespoons of mayonnaise.
Some sliced and chopped salad ingredients, such as red onion, tomato, and lettuce.
The Method
So, there are a lot of ingredients there that you need to wrap your head around.
The good news is that the recipe itself is pretty simple. It doesn't take too long to prepare and cooking time isn't that long either. Within an hour, you'll have eight tasty burgers ready to go.
Here are the steps.
Step 1
Grab all of the burger ingredients and put them all together in a large mixing bowl. Season them a little with some salt and mix everything together well.
Now comes the boring part. Cover the bowl and pop it in the fridge for about an hour.
Step 2
Pull bowl back out of the fridge and dampen your hands. Now, grab a handful of the mixture and shape it into a burger patty. Do this eight more times. If you start running out of the mixture, it's likely that your burgers are too large. Break a little from one burger and add it to the smaller one to make up the difference.
Step 3
You can use a griddle or a barbeque to make these burgers. Either way, you'll need to heat your chosen cooking method until it's really hot. As that happens, brush both sides of all of the burgers with a little olive oil.
Step 4
Pop the burgers onto the griddle or barbeque and cook for about three or four minutes. Then, turn the burgers around and cook them for the same amount of time on the other side.
You should notice that the burgers go well browned, which indicates that they're cooked.
Step 5
While you're cooking to burgers, preheat your grill to a medium-hot setting. After cooking the burgers, remove them from the griddle or barbeque and top each one with a slice of cheese.
Pop the burgers under the grill for about two minutes. The cheese should start to bubble and the burgers will take on a light golden colour.
Step 6
Now, it's time to get to work with all of the ingredients you prepared for serving.
Mix your mayonnaise with your mustard and spread it across the bases of all eight of your buns.
As a side-note, you can use pretty much any type of sauce that you like here. It all comes down to personal preference.
Grab your chopped salad ingredients and throw them on top of the sauce. If you want to get a little fruity, you can add some avocado slices into the mix. However, you should hold back on the red onion for just a second.
Now, pop a burger on top of each of your eight bun bases. Then, add some red onion slices to the top of each burger.
Step 7
All that's left is to add the tops of each of the bunsand serve. We recommend adding some fries to the whole package to round things out.
The Italian wine Recommendations
Last week, we recommend a good Lambrusco as the perfect wine to serve with a hamburger of this type and we certainly stick with that recommendation. The Ceci Otello Bruno Lambrusco Brut 2017 that we recommended in last week's article is still available from the xtraWine store.
A Cabernet Sauvignon will work well if you're not going overboard with the salad dressings. Just bear in mind that the more onions that you add into the mix, the less effective this becomes as a wine pairing.
Pinot Noir is also a great choice for this specific burger. It meshes well with the richness of the meat, plus it mixes nicely with the melted cheese and mayonnaise.
Generally speaking, you'll tend to go for Italian red wines that aren't too complex. A burger, as great as it tastes, is still a relatively simple meal. Keep it similarly simple with your Italian wine choice and you can't go too far wrong.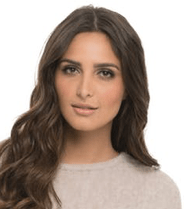 I'm a passionate about good wine and good cooking.
I like to keep me updated and share with my online friends my gastronomic knowledge.