Every year, the team at Xtrawine gets together to look at yearly horoscopes so we can try and match the perfect Italian wine to what you can expect from the year ahead.
2022 is no different.
Here, we're going to dig into what the horoscopes are saying what you can expect to face this year and, more importantly, which Italian wine you should rely on to get you through to the end of 2022.
Aries
There's good news for those born under the Aries sign as it appears that financial stability is in your near future. The hard work you've put in over the last couple of years will start paying off, meaning you're in a happier and more secure financial position.
So, we think that's cause for celebration.
Barolo is our choice of Italian wine for Aries in 2022. With your newfound financial stability, you're able to afford the King of Wines. And believe us when we tell you that the taste will be all the sweeter when you don't have to worry about how you'll afford it.
Taurus
Growth is the key word for those born under this sign. Whether your focus is personal or professional, 2022 is going to set you on an upward trajectory that will lead to a new chapter in your life.
We're going to get super specific with our Italian wine choice here and recommend the Polvanera 17 Primitivo Gioia del Colle Vigneto Montevella 2017.
Why?
This is one of the best organic wines on the Xtrawine website. And as we all know, the organic wine market is seeing tremendous growth that mirrors that which our Taurus people will experience in 2022.
Gemini
For the Gemini singletons out there, 2022 looks set to be the year when you find love. Your romantic story may just be beginning, which means you need a wine that sets you up for the ride of a lifetime.
We think something red, smooth, and velvety fits the bill here. A sweet and tender Amarone is our choice for the Geminis out there in 2022.
Cancer
Opportunity is set to come calling for those born under the Cancer sign, though what that opportunity may be depends on the particulars of your life. You may find that investments made over the last couple of years start to bear fruit in 2022, meaning your time has been well spent.
When we think of opportunity, we think of what Sicilian winemakers have created for themselves through their hard work over the last few years. They've invested time and effort into restoring Sicily's reputation to the point where they now have the opportunity to push on. As such, Catarratto is our choice for Cancer's wine.
Leo
Fiery Leos will find that happiness and excitement define their 2022s. This is a year for connection, both personally and professionally. Of course, all of that excitement means you need a wine that's ideal for celebrations.
There's only one choice here…
Prosecco!
Virgo
2022 will be the year where your dreams start to take shape. This doesn't necessarily mean that your dreams will come true this year. However, your dreams will solidify to the point where you can at least set yourself on the path towards them.
For you, Barbarella is the perfect wine. A dreamer of sorts itself, Barbarella one day dreams to be as well-recognized as Barolo. Perhaps this is the year when that starts to happen.
Libra
Good vibes and quality family times are going to be the name of the game for Libra's. You'll find yourself growing closer to people you already love, renewing your commitment to them in many ways.
To keep the food times rolling, Moscato d'Asti is our choice for the Libras out there. It's a gorgeous sparkling wine that is ideal for bringing people together.
Scorpio
We get it. You're a Scorpio so you're going to overburden yourself with work whether you like it or not. But what's crucial for you in 2022 is that you take a little time out to relax. Grab a book, light a fire, and just dedicate some time to chilling out. Work will still be there when you come back.
Now, if relaxation is the goal of our Scorpios, we reckon that Chianti has to be the wine choice. It's smooth, tasty, and ideal for those relaxed evenings in when you want to let the stress of the world melt away.
Sagittarius
Your instincts will be your guide this year. Trust them to lead you to where you need to go and you'll enjoy a 2022 full of growth and luck.
Knowing that instinct will play such a large part in your year, we're almost tempted to say that you should allow your gut to lead you to your ideal Italian wine. But instead, we'll recommend Tignanello. After all, the Antinori's gut instincts told them that this wine would be a winner. Over 40 years later, we can tell that they were right on the money.
Capricorn
Comfort and contentment are what 2022 has to offer to our Capricorns. All of the hard work and stress of the last few years will start paying off and you'll have a chance to sit back and smell the roses.
Roses…
Rosé?
We think a chilled-out and tasty Rosé will have to be the choice for Capricorns in 2022.
Aquarius
We see 2022 as a year of upheaval for those born under the Aries sign. Take this year as your chance to reassess your goals and perhaps change course towards new and stronger priorities. Something new lies in your future and we'd hate for you to miss out.
We think the Etna Bianco may be the wine for you. A fairly recent addition to the list of DOC wines, this gorgeous Sicilian wine is just the ticket for new beginnings.
Pisces
Yes, you have flaws. We all do. But 2022 is the year that our Pisces people must step out of the shadows and acknowledge their amazing strengths. You're tougher than you ever thought possible and 2022 will be your year of self-discovery.
A powerful Italian wine is needed for our powerful Pisces. And we can think of few better than the superb Franciacorta, which has stepped out of the shadow cast by Prosecco in recent years.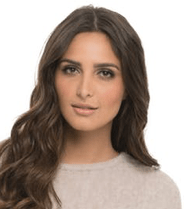 I'm a passionate about good wine and good cooking.
I like to keep me updated and share with my online friends my gastronomic knowledge.