As any true fan of Italian wine will be able to tell you, the best time to drink a glass of the finest wine is when you are enjoying it alongside a great meal. There is just something so special about the combination of great wines and the foods that complement them best that gets the taste buds tingling and opens you up to a whole new world of culinary delights.
Of course, for those who are new to wine, or people who already have their set favourite combinations and haven't explored much further past them, it can be difficult to determine which wine and food pairings really work well together.
To help with that, your friends at Xtrawine are not only going to provide you with a recipe for a great saffron risotto, but we are also going to recommend just a couple of wines that we believe go really well with the dish. Enjoy and let us know how the meal turned out!
The Recipe
Before you get started you're going to need to find the right ingredients. Here's a quick list of everything that you will need. Don't worry, there isn't a lot and the risotto itself is really easy to cook.
The Ingredients
You will need all of the following for this recipe:
Some salt and ground prepare, preferably fresh but store-bought will do the trick.
Approximately two and a half quarts of chicken stock or a similar low-sodium type of broth.
A medium onion that you should mince beforehand.
Four tablespoons of butter, preferably the unsalted variety else the risotto may have an extra tinge to it.
One and a half cups of a dry white wine. Don't worry, you will have some to drink as well.
A half a cup of saffron threads.
Three and a quarter cups of Arborio rice.
About a half cup of cheese, ideally of the Parmigiano-Reggiano variety.
The Cooking
Okay, so now you have all of your ingredients in place it's time to get down to the actual cooking. Like we said before, this is a pretty easy recipe to follow, so you shouldn't have too many problems.
Step 1 – Pour your chicken broth into a large saucepan and place it over a high heat hob. Bring the broth to the boil and then lower the heat, covering the saucepan so the broth remains hot.
Step 2 – Melt two tablespoons of your butter in a casserole pot using a hob on high heat. Once the butter is melted, throw in your mashed onions and stir the mixture for about six minutes. You should notice the onion start to soften.
Step 3 – Crumble your saffron threads into pieces and throw them in, stirring for another minute before adding your rice, which you should stir for another two minutes until the whole mixture is coated in butter.
Step 4 – Add your wine to the mixture and cook it over a moderate to high heat, continuously stirring until all over the wine has evaporated.
Step 5 – Add in more hot stock, ensuring there is enough to cover the rice, and bring the mixture to the boil while stirring.
Step 6 – Once the stock starts boiling, reduce the heat to a moderate temperature and continue stirring the mixture until all of the stock is absorbed into the rice. Continue the process of adding stock to the mixture, approximately one and a half cups at a time, allowing it to be absorbed before adding more. After about 25 minutes, you should notice that the rice is now completely tender and the liquid surrounding it has thickened.
Step 7 – Remove the risotto from the heat and stir in your remaining two tablespoons of butter, alongside the cheese. This will give the mixture the correct texture.
Step 8 – Finish the whole package off by seasoning your risotto with your salt and ground pepper. Congratulations! You have successfully cooked a saffron risotto and it is ready to serve.
Wine Pairings
So now you know how to make a saffron risotto, you need to know which wines go best with it. The recipe above uses a dry white wine, but we know you will want a glass on the side to drink alongside the meal too. Here are just a few of our recommendations.
Generally speaking, a saffron risotto is a fairly light dish, so you may end up finding it gets overpowered if you try to combine it with a red wine. As such, consider sticking to a good dry white instead. Practically any white wine that uses the chardonnay grape is a pretty good bet, as the acidity in the wine manages to counteract the creaminess of the risotto without overpowering the flavour.
Yes, we know it's a slightly odd choice given how rich some risottos can be, but we actually think prosecco is a great choice for the dish. Prosecco acts as a little bit of a palate cleanser between mouthfuls, ensuring the dish itself doesn't overpower you or leave you feeling completely bloated. This is especially good for those of you who don't eat a lot of cheese-based or creamy dishes, as you may find your risotto becomes a little bit cloying over time, especially if you have been served a large portion. Of course, water can do the job just as well too, but where is the fun in that?
The Final Word
As with all food and wine pairings, much of what you prefer will eventually come down to personal taste. We've offered a couple of options here that we think will get you started, but don't be afraid to try your favourite wines as well. Granted, you may find that some of them don't work at all. However, if you are really lucky you may also discover a completely unique wine and risotto pairing that is completely unique to you. Just be wary with strong red wines, as they will almost always overpower the risotto, leaving you with an inability to really appreciate your food.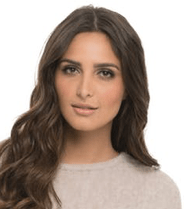 I'm a passionate about good wine and good cooking.
I like to keep me updated and share with my online friends my gastronomic knowledge.