What makes Italian white wines so amazing?
Anybody who prefers white wine will happily tell you that they enjoy the freshness and acidity of their chosen wine when compared to reds. But so many countries produce white wines. Why should you choose Italian variants over others?
Variety is key.
Italy has dozens of regions, each of which produces several wines that offer differences in taste, texture, and production methods. Even wines made using the same white grapes can differ immensely depending on which region produces them and how they're made.
With that in mind, we've decided to create this article to give you a brief overview of some of Italy's leading white wine regions. And as a little bonus, we'll also walk you through the basics of the Italian white wine production method so you can see how it differs from the red wine method.
The Top Italian White Wine Regions
Italy has about 20 regions and white wine is produced in all of them. Every region also has stellar examples of white wine, which can make your choice even more difficult. To help you along, we're going to highlight five of the best Italian white wine regions to start with, though it's worth repeating that it's a good idea to explore every region's products!
Tuscany
It should come as no surprise that Tuscany is one of the best white wine regions. After all, it may be the most famous Italian wine region full stop. Tuscany stands out because it's the home of Vernaccia di San Gimignano, which is Italy's first-ever DOC wine. As such, that white wine was something of a trendsetter for a classification system that is vital to the Italian wine industry today.
Several white grape varieties are planted in Tuscany, including Chardonnay, Sauvignon Blanc, Vermentino, and Trebbiano.
Piedmont
Though it's best known as the home of Barolo, which is one of Italy's most famous red wines, Piedmont also has several DOC wines to its name. These include Gavi and Arneis, along with a DOC Chardonnay that may be the best example of a wine made solely using that grape that isn't Champagne.
All three of these wines are named after the white grapes used to produce them.
Friuli-Venezia Giulia
This region deserves a place on the list for two reasons.
First, it's the home of Prosecco. Granted, this is a sparkling Italian white wine. However, it's also the world's most popular wine, which demonstrates just how skilled the region's producers are with white grapes.
Second, that skill is further demonstrated by the fact that 77% of the wines that come from the Friuli-Venezia Giulia region are white. Pinot Grigio, Chardonnay, and Sauvignon Blanc are all grown in this region, as is a smattering of other white varieties that are often used for blending purposes.
Emilia Romagna
Though Tuscany holds the honour of producing Italy's first-ever DOC wine, Emilia Romagna is the home of Albana. This is the first of the country's white wines to receive the coveted DOCG status, which marks it out as one of the best whites to come from Italy.
Emilia Romagna is interesting because its location in northern Italy makes it ideal for red and white grape production. That's likely why red and white wines are produced in equal measure in the region. Trebbiano and Malvasia are the main white varieties grown in Emilia Romagna, with the region also being known for its Malvasia and Pignoletto wines alongside the more famous Albana.
Sicily
This small island in southern Italy is the home of Mount Etna, which is Italy's most famous volcano. Of course, this also means Sicily has plenty of volcanic soil, which lends its white wines a mineral quality that few others have.
Producers in this region grow an enormous variety of white wine grapes, including Minella, Carricante, Trebbiano, Catarratto, Inzolia, and Grillo, among others.
Making Italian White Wine – The General Process
The above is by no means an exhaustive list of every Italian white wine region. There are plenty more, each with their own qualities, which means exploring regions based on your preferred grapes is often the way to find the best Italian white wines for your tastes.
Having said that, most regions follow the same general production process for creating white wines, even when using different types of grapes. The following are the key steps for this process.
Step 1
The grapes are harvested upon ripening, which occurs at different times of the year depending on the grape. Producers tend to harvest grapes in the morning or evening because the cooler temperatures lead to more refreshing wines.
Step 2
Harvested grapes immediately get pressed, which involves squeezing the grapes so all of their juices enter a large tank. Unlike the red wine production process, this pressing procedure also removes grape stems and sediment.
Step 3
The juice is left to settle, which allows suspended solids to sink to the bottom of the tank. These solids are then removed and yeast is added to start the fermentation process. Yeast consumes the sugar in the juice to create alcohol. Some producers add more sugar to make their wines sweeter during this process. The fermentation process for Italian white wine lasts about 14 days.
Step 4
Blending and clarification occur next. With blending, the producer may combine one type of white wine juice with another. Clarification occurs if the producer adds a fining agent to get rid of the cloudiness in the wine.
Step 5
The wine is bottled and labelled, ready for it to be transported to retailers.
The Final Word
The sheer variety on offer from Italy's many wine regions makes it the perfect country for those who want to explore tons of different types of white wines. No matter where you go, there will always be a stellar Italian white wine for you to sample.
But you don't have to actually go anywhere. At Xtrawine, we offer a huge collection of Italian white wines from every region in the country. If you're ready to start your white wine journey, check out our collection today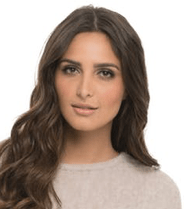 I'm a passionate about good wine and good cooking.
I like to keep me updated and share with my online friends my gastronomic knowledge.