We'd like to start this blog post with a sincere thank-you.
Thank-you to anybody who has ever bought anything from xtraWine. Whether you're a regular customer or you've only made one purchase, it's through your help that we've been able to bring you so many wonderful Italian wines.
We also understand that you have many options open to you when it comes to buying your wine. From the supermarket to the speciality stores to the many other online wine retailers out there, we know that there are many outlets that are vying for your business.
It's our job to make sure you get the exceptional service that you expect from xtraWine.
That's why we want to commit to ensuring you get better than the best whenever you shop with us. These are the commitments that we make to all of our customers.
We Commit to Providing You With Security
Shopping online can be a perilous thing. We've all read about major data breaches and there's always a risk involved when you deliver your personal details to an online retailer.
We take the trust that you place in us extremely seriously. That's why we endeavour to make xtraWine the most secure online Italian wine retailer on the planet.
We use the latest encryption techniques to ensure your details stay safe from the moment that you send them to us. We're also constantly looking for ways to upgrade our systems so that we can offer you even more protection. And of course, we only use the most trusted online payment services in our work.
Nothing is perfect when it comes to online security.
But we can promise you that we do everything in our power to ensure the details you entrust us with are protected with the latest that online security technology has to offer.
We Commit to Providing Amazing Customer Service
We want you to feel like a truly valued customer whenever you shop at xtraWine.
You are not just a number to us. We truly value the research you put in and the decision that you make to buy from our store. And we understand that we owe it to you to make sure you get the best service possible.
That's why our team works so hard to satisfy your Italian wine needs. If you have questions, we're here to help you find the answers. If there's an issue with your order, we'll do everything we can to correct the mistake and ensure it doesn't happen again.
In fact, we believe that this is key to the service that we offer.
We know that we're not perfect. We will make the occasional mistake.
It's how you rectify and learn from those mistakes that makes all of the difference when it comes to customer service. We endeavour to communicate transparently and to work towards perfection in service with every passing day.
We Commit to Providing Unparalleled Variety
Every single year sees the xtraWine team add new wine varieties to our online store.
And we're just as committed to bringing you the best in international wines as we are in ensuring you find stellar Italian wines.
After all, variety truly is the spice of life when it comes to wine. And we believe that offering you access to that variety in the most convenient way possible allows you to enjoy the true scope of the global wine industry.
Right now, xtraWine has over 4800 wine varieties in our catalogue, along with dozens of spirits. Those wines come from a huge range of countries, including some specially chosen varieties from the industries in countries like Armenia, China, and Mexico.
But of course, Italian wines will always remain our primary focus!
Nevertheless, we're committed to adding even more wines to our catalogue through our team of careful curators. And we do all of this so that we can guarantee that any wine lover will find something that they like in the pages of the xtraWine store.
We Commit to Offering Great Value
We truly want you to experience the best that both the Italian and global wine industries have to offer.
But we also know that enjoying wine can be an expensive hobby.
That's why we work so hard to provide you with the best possible value. We carefully monitor our prices against the industry standards to ensure we off this value. Plus, we provide regular discounts for both popular wines and those we believe that our customers will love.
We also aim to keep shipping costs to a minimum, which is particularly important for our growing international customer base.
We Commit to Providing You With Information
Information is one of the most underrated commodities in the Italian wine industry.
While the wines themselves are the hot product, as they should be, it is often the stories behind them that inspire people to fall in love with the wine.
Every producer has a story to tell, from those that have existed for hundreds of years to the companies that are trying to break into an industry that has hundreds of producers already.
We commit to providing as much information as we can about all of the producers that we work with. That information comes through our blog and all of the blurbs that we share with the wines in our catalogue.
Finally, we commit to ensuring that you have useful information at your fingertips at all times. Whether you're looking to find out about industry trends, wine investing, how to spot counterfeits, or you just want some ideas for complementing food with wine, our blog aims to provide you with everything that you need.
The Final Word
These five commitments are what make xtraWine one of the most trusted online wine retailers in Italy.
We will do everything in our power to ensure we meet each of these commitments through the work that we put into our site.
Thank-you so much for visiting! We hope the experience is everything that you hoped it would be. And if it wasn't, we want you to tell us so that we can keep improving for each and every one of our customers.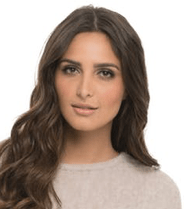 I'm a passionate about good wine and good cooking.
I like to keep me updated and share with my online friends my gastronomic knowledge.