Even those who only have a passing fascination with the Italian wine industry have probably heard of the Nebbiolo grape. It is in with a shout of being the most famous grape in the entire region.
And there's a very good reason for that.
You see, Nebbiolo is the grape that's used to make Barolo. The 'King of Wines' has a formidable reputation for quality, both domestically and overseas. That means the Nebbiolo grape sets a standard that few other red wine grape varieties can match.
That's why we believe that it's a grape that's well worth exploring. And in this article, we going to cover a few interesting facts about it that you may want to know.
True Barolo Contains No Other Grape
So many of the great Italian wines use a mix of grapes (blends) to achieve their distinct flavours. Typically, the DOC provides instructions in regards to the amount of each grape that a wine can use to attain a certain classification.
But in the case of the Barolo DOC, there is just one instruction when it comes to grape varieties:
100% Nebbiolo.
That's right! One of Italy's most famous and prestigious wines comes from a single grape. This showcases just how much of a powerhouse Nebbiolo is. There's no need for any other grape to add a layer of complexity in a Barolo. The Nebbiolo grape is diverse and interesting enough on its own to create a well-balanced and very intriguing type of wine.
It Thrives in Cooler Conditions
Cold weather resistance is one of the key characteristics of the Nebbiolo grape. But it is that same resistance to cold weather that means it hasn't spread to the more temperate areas of Italy.
The grape is at its best when grown in a cool location at a high altitude. In fact, if the temperature gets too warm, the grape may end up getting ruined due to it having higher tannins.
This fact alone shows how much of a threat global warming may be to certain sections of the Italian wine industry. Too much of a variation in these ideal growing conditions could lead to Nebbiolo no longer having the qualities that it's had for centuries.
But for the time being, the grape is still able to reach its peak potential. That's even with slightly warmer weather altering its composition.
It's Almost a Millennium Old
The records show that the first reference to the Nebbiolo grape was made all the way back in the 13th century. And the likelihood is that the grape was in use for winemaking long before that, even if it wasn't in an official capacity.
This age is yet another of the things that lends the grape such a high level of prestige. During the time in which Nebbiolo wines have sat near the top of the Italian wine industry, there are dozens of grapes that have come and gone. Nebbiolo endures because it is used to create high-quality wines that sell remarkably well.
Nebbiolo Wines Are Usually Deceptive
The first sniff of a wine that's made using this grape could give you the impression that you're about to drink a light red wine. That's because the dominant notes of a Nebbiolo wine are both fruity and floral in nature.
Then, you take the first sip…
And that's when you discover that the wine is far more complex than you ever anticipated. Hidden behind these dominant notes are many more that lend these wines a structure that other grapes simply can't replicate.
It's these transition from simplicity into complexity that has likely played a large role in the popularity of Nebbiolo over the years. No matter what you think you know about the grape, there's always the potential for it to surprise you.
It's a Finicky Grape
One of the biggest downsides of growing Nebbiolo is that the grape is susceptible to many diseases. This likely stems from the fact that the grape has existed with little change for hundreds of years. A lack of evolution means that it has few natural defences against the types of plant diseases that can ravage crops.
This means that producers have to be very careful with the grape. Though the grape's tolerance of cold weather provides some protection, it's crucial that the grower protects against diseases in any way that they can. Otherwise, an entire crop could get lost in the blink of an eye.
Nebbiolo Isn't Piedmont's Most Popular Grape
Given the enduring popularity of Barolo, you'd assume that Nebbiolo is the most popular grape in the Piedmont region. But it isn't!
In fact, Nebbiolo makes up approximately 8% of the total grapes grown in the region. Of course, this lends itself to the exclusive nature of wines like Barolo. With such a small production run, relatively speaking, the wines made using Nebbiolo gain value through rarity, as well as through quality.
The Grape Offers Surprising Variety
You may assume that all of the limitations on Nebbiolo growth, particularly in regards to the conditions in which it grows best, would lead to all wines made using it tasting the same.
But anybody who's ever explored different vintages of Barolo will tell you that this isn't the case.
That's because Nebbiolo is considered to be one of the most terroir-expressive grapes on the planet. That means that it has a special ability to imbue itself with the best (and worst) elements of the land from which it originates.
This means that even the smallest changes in soil, maintenance, and overall agricultural technique can have a big impact on the wines made using the grape. This is how Barolo has managed to maintain such intense variety despite using the same grape for so many years.
The Final Word
Nebbiolo may be a more temperamental grape than most others.
But that temperamental nature is simply a mask for the brilliance that hides within the grape. Nebbiolo is ingrained in the Italian wine industry's history.
And you need only sample one of the Barolos on the xtraWine website to find out why.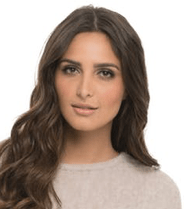 I'm a passionate about good wine and good cooking.
I like to keep me updated and share with my online friends my gastronomic knowledge.