Have you ever wondered what you choice of Italian wine really says about you? With so many varieties to choose from, it's practically impossible to get into the truly deep personality traits.
But we reckon we could get a good idea about who you are based on the general types of wine that you prefer.
So, we're going to have a little bit of fun with this blog.
We're going to look at all of the types of wine available on the xtraWine website and what we think it means if you drink them.
Red Wine
Red wines are the most complex and intriguing of the bunch. To truly appreciate a good red wine, you need to look beyond the more powerful notes and really explore what it has to offer.
So, if you're a red wine drinker, we believe that you're the sort of person who likes a touch of quiet introspection. There's a burning intelligence lurking within your mind and you love nothing more than to solve problems and puzzles. That's what draws you to this type of wine. You want to figure out what it is that makes the wine you're drinking so special. And that's going to prompt you to explore deeper than other wine drinkers might.
We'd also hazard a guess that you're the sort of person who drinks wine to relax. The perfect night for you is one that you spend soaking in a nice warm bath with a great book and a tasty glass of red wine.
White Wine
White wines are known for their refreshing qualities and they're definitely going to perk you up a bit.
We think those qualities get reflected in the types of people who prefer them. If a white wine is right up your alley, we think you're the sort of person who brings an infectious energy into the room. In fact, you give off so much energy that you need the occasional glass of white wine just to replenish yourself.
White wine lovers are also outdoorsy people who are in their element when the sun is shining and they have a good group of friends around them. For you, drinking wine is often a social activity and cracking open that first bottle is usually the sign of a great night to come.
You also don't have much time for figuring out the complexities of a situation. You prefer to plough right in and get things done, rather than spending too much time sitting and thinking about what to do.
Sparkling Wine
Bubbly by nature is the term that we'd use here. In fact, that term describes both the wine and the people who prefer to drink this type of wine.
You're the sort of person who always has a smile on their face. No matter what's happening, you're able to see the bright side, which is why so many people gravitate towards you. Much like with white wine drinkers, there's a certain energy to you. This positivity means that few things in the world can really hurt you, especially when you have a trusty glass of bubbly in your hands.
Speaking of which, you also live for any sort of celebration and you're the life and soul of the party when you arrive. If there's Champagne or Prosecco on offer, you're in your element. And you're always quick to get others up on the dancefloor and partying with you.
Rosé
We know it's a bit of a stereotype…but there's just a feminine energy to Rosé that makes it ideal for the true girly girl.
You love nothing more than chilling out with your best friends and having a good old gossip. You love to hear about what's happening in people's lives and you're quick to share what's going on in your own. But you're also not malicious with all of the knowledge that you gain. You want to know because you want to help!
For you, wine is a bonding experience. It's a chance to get friends, both new and old, together so that you can deepen bonds and forge stronger friendships.
Now…we know that there are a few guys out there who might not be all that happy about Rosé being labelled a "girl's wine".
For you, we have one word – fearless.
You don't care what people think about you, which is why you're happy to buck convention at every turn. For you, drinking Rosé is just something that you like to do. And if the purists and stereotyping people out there have a problem, you really don't give a damn!
Fortified Wines
We're looking at something of a speciality wine here and the people who drink it certainly fall into that category too. You're a person of refined taste who wants to experience something a little bit different from the norm.
However, you're also very open to new experiences. That's what led you down the fortified route in the first place. But you're still just as open to trying wines of any type at any place. After all, you can never truly know until you try something!
Much like a red wine drinker, you're the sort of person who enjoys every opportunity that you have to relax and unwind. The wine you drink is a reflection of that and you just can't resist that warm feeling that you get in your belly when you drink it.
Who Are You?
As we said at the top, this is all in good fun.
But we're really interested to find out how close we are to getting your personality right. Does every word on the page reflect who you are based on the type of wine you drink? Or are we so off-base that you really have no idea what we're talking about?
Both are a distinct possibility!
Why not let us know what you think your choice of wine says about you in the comments section below. And of course, we're always here to help you to find the perfect wine for you.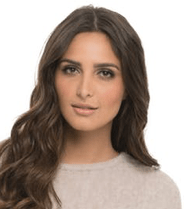 I'm a passionate about good wine and good cooking.
I like to keep me updated and share with my online friends my gastronomic knowledge.