How do you make a sparkling Italian white wine predominantly using the Pinot Nero grape?
It's an interesting question and, at first, it seems like it should be impossible. After all, Pinot Nero (often referred to as Pinot Noir) is one of the most famous red wine grapes in the world. As such, making a white wine of any kind from it seems like it should be an impossible task.
And for most producers, this would probably be the case.
But Monsupello is not most producers.
By combining Pinot Nero with Chardonnay, they've been able to craft a unique wine that is both representative of the Lombardy region while also being very different from most of the wines that call this region home.
In this article, we will be taking a look at a spectacular sparkling wine that the Xtrawine team believes anybody who likes a bit of the bubbly will want to add to their collection. But before we start digging into the wine, we need to learn a little more about Monsupello and the journey this wonderful winery has been on up to this point.
The History
The Monsupello winery can trace its history back over 120 years, with the formation of the Monsupello Agricultural Company in 1893. This company, which focused primarily on traditional farming work, brought the Boatti family together to focus on tending the land of Cà del Tava.
While the company had an overall focus on farming methods, the vines were never far from the owners' minds. Even from these early days, the company dedicated itself to taking care of the vineyards that were present in its estate. And in 1914, a little over 20 years after Monsupello's formation, the company added to its land holdings with the purchase of Podere La Borla.
It is here where Monsupello's winemaking journey started in earnest.
At Podere La Borla, the company built a wine cellar and began dedicating itself to making stunning wines from the grapes grown both on the new and the old farm. This wine cellar has stood the test of time, as it is the same cellar the company uses today. Granted, it's been modernised in keeping with the evolutions of the Italian wine industry. But stepping into those cellars will transport you with over 100 years of Monsupello winemaking in an instant!
For several decades, Monsupello made its way as a fairly small winemaking company. However, 1959 brought with it further changes. It was in this year that Carlo Boatti, the patriarch of the family behind the company, decided to embark on a crusade of further development and modernisation of Monsupello's winemaking activities.
More land was purchased, with farms in Casteggio, Redavalle, Pietra de 'Giorgi being added to the collection of Monsupello's landholdings. What's more, the company committed to the introduction of new vines in these lands, offering itself plenty of choices when it came to making more innovative wines. New cellar structures were also built and what Monsupello ended up with was a winemaking operation that stood at the peak of the industry of the time.
This dedication to continued innovation, with respect to the old traditions, continues into the modern era.
Today, Monsupello is managed by Carlo's wife Carla, and their two children, Laura and Pierangelo. Together with a dedicated and highly trained technical staff, the family continues to make stunning wines that would make Carlo proud.
Monsupello has also grown far beyond the humble reaches of the original Monsupello Agricultural Company. The family currently owns around 50 hectares of vineyards, each of which is tenderly cultivated to ensure low yields. This focus on yield quality translates directly into the quality of the wines produced, with the family having committed to maximum yields of 55% from all of their vineyards.
Perhaps this dedication to quality, beyond the innovative nature of the family, is what makes Monsupello's wines so truly special. This is a family that thinks nothing of finding ways to make sparkling white wines from traditionally red grapes, after all. The focus on low yields is just another indicator to any discerning buyer that Monsupello deserves their respect and is capable of producing stunning wines.
And stunning is the exact word we'd use for the wine we're about to introduce you to.
The Monsupello Nature Op Pinot Nero Met. Classico
The thing that immediately strikes you when pouring this wine is the loaded yellow colouring. With the Pinot Nero grape making up 90% of the wine's composition, with only 10% being Chardonnay, seeing such a brilliant yellow can be a shock to the system. Further examination reveals a gorgeous perlage that rivals any sparkling wine you can think of.
But of course, colour is not the key concern with a bottle of wine.
It's the taste and aroma that make a great wine stand out.
The Monsupello Nature Op Pinot Nero Met. Classico makes great use of the Pinot Nero grape to add a layer of complexity to its bouquet. The subtle notes of citrus that come from the Chardonnay are secondary to the more dominant notes of bread crust, toasted bitter, nuts, and almonds. This is a wine quite unlike any other sparkling white that you've tried before. So, prepare yourself for a more complex tasting experience before you take that first sip.
When the wine meets your palate, you will fully realise that this is a drink of rare structure and finesse. The complex flavours seem to dance around your tongue, with the more refreshing fruity notes being present to temper the complexity.
We are understating this wine's qualities when we say that it is interesting.
In truth, it will stand as wholly unique to those who are used to more traditional Italian sparkling white wines, such as Prosecco and Franciacorta.
The Xtrawine team fell in love at first taste, granting the wine a high rating of 95/100. We are also far from the only people who were impressed, as the wine has also earned the coveted 3 Bicchieri Award from Gambero Rosso. And it's available in the Xtrawine store today for less than €13.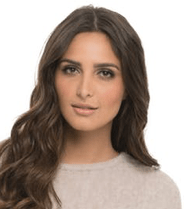 I'm a passionate about good wine and good cooking.
I like to keep me updated and share with my online friends my gastronomic knowledge.