There's a certain level of prestige attached to Italian wines.
After all, you know the country has its DOC certification system to ensure quality. You also know that many of the producers you buy from have deep histories that are built into the very fabric of their wines and businesses.
And yet…
We can't help getting drawn to the wines that celebrities lend their names to.
In some cases, these celebrity wines are just gimmicks. The celebrity lends their name to a bottle and the company behind it hopes that the power of the celeb's personal brand will lead to more sales.
In other cases, the celebrity has a deep affinity for wine themselves.
For them, wine isn't just something else they can add their name to.
It's a passion project and they want to create the best possible product for the audience.
In this article, we're going to take a look at some of the actors and singers who have produced or lent their names to wines. And we may also offer a few opinions on the wine and whether we believe the celeb is doing it for brand exposure or because they truly love the wine.
The Undertaker's Wine
The Undertaker is one of the biggest professional wrestling stars who has ever lived. And yet, that doesn't change the fact that it was extremely odd when WWE announced that they were making a special wine to commemorate his retirement.
Why?
The Undertaker had never shown an affinity for wine, either as a character or in his personal life. In fact, those who know him well say that he has always been a Jack Daniels fan.
So, this wine has gimmick written all over it.
And yet…
It's actually a good wine.
A Cabernet Sauvignon made in the United States, it's a limited-edition wine and only 30 barrels of it were ever made. The producers clearly took great care in choosing the grapes and the design of the bottle, which is shaped like the Undertaker's signature tombstone, certainly makes the wine stand out.
It's not a bad wine at all.
Whether it's worth the $50 price tag is another question entirely. As good as the wine is, there are many other examples of Cabernet Sauvignon that are just as good. With this wine, you're paying as much for the interesting branding and limited nature of the wine as you are for the quality.
Zac Brown's Wines
He's one of the United States' most believed country singers. His band has toured the country relentlessly and his songs have struck a chord – if you'll pardon the pun – with millions of people.
And yet, life wasn't always like this for Zac Brown.
Long before his career in music took off, Zac owned and operated his own restaurant. And it was during this period of his love that he developed his fondness for wine. Zac personally curated his restaurant's menu, which meant he was involved in choosing exactly what his customers would be able to order.
So, he developed an expertise in wine.
Years later, with his music career booming, Zac decided to explore this passion for wine. Partnering with a winemaker names John Killebrew, he bought a vineyard and started producing his own wines.
The first two vintages of Zac Brown's wines came out in 2016.
And they're good!
In this case, wine is definitely a passion project. This isn't something that Zac is doing to make a little money or enhance his personal brand. His love for wine stems from the passion he had for his old restaurant business. And even though he now pours much of his passion into his music, there's still plenty left over for him to explore the world of wine that he fell in love with earlier in his career.
Madonna's Chardonnay
One of the biggest names in pop music history, Madonna's singing career has spanned decades and is going as strong today as it was when she broke onto the scene in the late 1980s.
Of course, we know that Madonna has explored all sorts of ventures beyond being a singer. She's acted and published books. But what you may not know is that there is a wine that carries her name.
It's called the Ciccone 2005 Madonna Chardonnay and it was made in Michigan.
Interestingly, it seems like Madonna may not have had a lot of involvement in making the wine. Instead, it looks like her father was behind the production, with Madonna just lending the weight of her name to it.
Still, the wine is a quality example of Chardonnay.
In describing it Wine Enthusiast called it as intense as its namesake. Anybody who's followed Madonna's career knows that this means her wine is liable to knock your socks off!
Fergie and Ferguson Crest
Seeing Fergie in the Black Eyed Peas, and watching her in her later solo career, you would have no idea that this amazing singer has a deep association with wine.
But she does, thanks in large part to her father.
Fergie's dad, Pat Ferguson, is a viticulturist who has always had an interest in wine. Together, the duo launched Ferguson Crest in 2006, providing them both with an opportunity to explore their passion for wine. Based in Santa Ynez Valley in California, the company makes wines with the help of a man named Joey Tensley, who brings plenty of winemaking experience to the table.
And again, they're quality wines.
Of particular note is the Ferguson Crest 2013 Viognier, which Wine Enthusiast says offers interesting notes of red apple, honey, and lemon-lime soda. They even gave it a solid rating of 87/100.
The Final Word
It can be tempting to think that all celebrity wines are little gimmicks designed to make money and enhance a brand.
But that isn't always the case.
In many instances, a celebrity explores the world of wine because it's something they have a passion for. In others, the celebrity's name gets attached to a good wine in an effort to boost its profile.
Either way, our point is that you shouldn't overlook these wines.
You may just miss out on a great experience.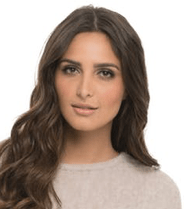 I'm a passionate about good wine and good cooking.
I like to keep me updated and share with my online friends my gastronomic knowledge.