In your younger days, the idea of heading out to a big party on New Year's Eve was appealing. You loved tearing up the dance floor, glass of Italian wine in hand, as you partied the night away through to midnight and beyond.
But today…
It's all starting to feel like a little bit too much. You still want to ring in the new year. But you want to do it in a way that doesn't leave you with a sore head (and an upset stomach) for a day or two after.
You don't want a New Year's party.
You want a New Year's dinner.
Right now, nothing sounds better than having your nearest and dearest around for good food, great Italian wine, and wonderful conversation. But to ensure your dinner goes off without a hitch, we recommend that you follow these handy tips.
Tip #1 – Get Several Types of Italian Wine
"Thank you for the offer but I'm not really a fan of that wine."
Those are the last words you want to hear from your guests during your New Year's dinner. But they're words that you're likely to hear if you're only serving one type of Italian wine with the meal. The fact is that people have different tastes, meaning a wine that you love may be a wine that somebody else actively avoids.
The solution is to have a few wines on offer, ensuring that everybody has the choice of a wine that they enjoy. Even if you're going as far as to pair the courses you serve with specific wines, it never hurts to have a few bottles spare, just in case.
Tip #2 – Talk to Your Guests
Planning is everything when it comes to a dinner party. You want to ensure your guests don't have to worry about what types of food you're going to serve. Instead, you want them to come in, relax, and enjoy themselves.
So, communicate with them.
When you send out your invites, let people know what dishes you're intending to serve. Ask about any dietary considerations that you need to take into account and consider offering alternative dishes for those who may not like your main choices.
The idea here is to avoid a situation where somebody turns up and ends up not eating anything because they're not a fan of the dishes presented. A little communication early on goes a long way for the dinner.
Tip #3 – Set the Table
Don't leave setting the table until the last minute.
Instead, get ahead of the game by making it the first thing that you do as part of your preparations. You might even consider setting the table the night before your dinner party. After all, nothing on the table is perishable and it's one less task for you to worry about on the day.
As for what you need for a good table setting, the following is a handy little checklist:
Napkins.
Plates.
A table cloth.
Table mats and coasters.
Cutlery.
Wine glasses that are suited to the specific wines you're serving.
A nice centrepiece.
Candles.
Dishes in the centre of the table if you're intending for people to be able to pick and choose what they eat.
As long as you have those basics, you should have everything you need on the table.
Tip #4 – Offer More Than Wine
We all love Italian wine.
We're sure that you could drink several glasses of wine throughout the evening.
But you can't guarantee that your guests feel the same way. Some may only want a glass or two with their meal. Others may not want to drink any alcohol at all. And of course, you can't serve your Italian wine to any children that may come to the dinner party.
Our point?
You need to have beverages other than wine available.
Of course, the choices are endless here, with so many cordial and soft drinks available. Aim for the beverages that have the widest appeal, ensuring you always have something available for those who don't drink wine.
Tip #5 – Have Some Games Ready
What do you do when the meal is all over?
Sitting at the table with a happy smile and a satisfied belly is always a good option. And there is always time to enjoy some conversation with the people you love after a meal. But if you're looking to keep the mood buoyant, you're going to have to provide some entertainment.
That's where a game may come in.
Now, you're going to have to gauge the temperature of the room here. Breaking out a game of Risk may not be to everybody's tastes. Similarly, trying to push introverts into playing Charades may not go well. Try to think of games that give everyone a chance to get involved.
Tip #6 – Create Your Playlist
You need a little music to play during your dinner party. And it's likely that you're not going to want to listen to all of the prattle on the radio between your tunes. So, you need to take the situation into your own hands and set up a playlist for your party.
Again, try to think about more than your own tastes here. What types of music are suitable for the dinner party and its guests? Do you need to worry about choosing music that's suitable for kids? Are you going for something chilled or do you want a more energetic playlist?
Music can make or break the night.
Make sure your choices keep everybody happy.
The Final Word
With these tips, you have most of what you need to plan a wonderful New Year's Eve dinner.
There's just one thing missing…
The Italian wine!
You hopefully already know what you're cooking and you have everything prepared and ready to go. Now, you just need a few bottles of Italian wine so that you're ready to serve everybody who turns up for the dinner.
At Xtrawwine, we have what you need.
Our selection of thousands of Italian wines means you'll always be able to find something for your dinner party.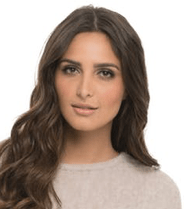 I'm a passionate about good wine and good cooking.
I like to keep me updated and share with my online friends my gastronomic knowledge.