Another year has come and gone.
2021 is in the books and it's been another difficult year for many of us. The coronavirus pandemic still affects everything that we do, even if the world is more open than it was in 2020. What's more, the French and Italian wine industries have had to withstand several small storms, not least of which was the unseasonable frost that cause the loss of millions of grapes in both countries.
The year wasn't easy.
But that doesn't mean there is nothing to look forward to as we head into 2022. In fact, there are several trends that we believe will shape the direction of the wine industry during this new year.
Trend #1 – The Move Away from Traditional Glass Bottles
If there's one thing that has been a constant throughout the history of wine, it's the use of heavy glass bottles to store the drink. Many will tell you that the glass bottle plays a huge role in both the presentation and taste of the wine, which is why it has seen off so many challenges from other storage mediums.
However, 2022 may be the year where we finally start to see glass bottles start to get phased out.
The problem is an environmental one. Research shows that 29% of the carbon footprint of a bottle of wine comes from the creation of the glass bottle. Many influential figures in the wine industry have started campaigning against these bottles because of their environmental effects. And now, we're seeing several major retailers, many of which have carbon reduction targets of their own to meet, starting to pile the pressure on wine companies to change their storage mediums.
Does this mean we will see glass bottles disappear in 2022?
No.
However, this year may prove to be the start of a large shift towards other types of storage, especially as the general public becomes increasingly concerned about the effects our actions have on the environment.
Trend #2 – Waning Disruption
There's no hiding from the fact that the pandemic has had a massive impact on the global and Italian wine industries. It has disrupted production, retail, and hospitality, leading to lower sales and lower revenue for producers.
What's more, new coronavirus variants are appearing, which has created more uncertainty as we head into 2022.
However, this year will likely bring less pandemic-related disruption than 2020 and 2021. With vaccines being rolled out so heavily, plus early research showing that newer coronavirus variants seem to be less dangerous than the previous versions of the virus, it's likely that the forces affecting the wine industry in 2022 will be less external, with producers finally able to shift towards taking a more proactive approach to their work.
Trend #3 – Changing Market Demographics
Young people still seem to favour wine over many other alcoholic beverages.
However, it's important to note that many of these younger consumers are less affluent than those who came before, which bluntly translates into them having less spending power.
This can be both a good and bad thing for the Italian wine industry.
For those focusing on the "prestige" end of the wine industry scale, the fact that the next generation of consumers seems to not want to spend as much money on luxury wines could lead to lower sales.
Yet, this changing demographic presents opportunities for those producers that focus on offering quality wines with lower price tags.
Simply put, the industry needs to adapt to the ever-evolving needs of the consumer to ensure it's providing what people actually want.
Trend #4 – Luxury = Sustainable
Sticking with the luxury end of the wine industry, producers that create premium wines will at least be buoyed by the fact that their existing customers are more likely to spend money on luxurious wines in the absence of being able to go out.
However, the definition of "luxury" in the wine industry seems destined to change in 2022.
As we noted earlier, environmental concerns have been at the forefront of public consciousness for several years. Now, luxury doesn't only mean "more expensive". It means the producer is taking active steps to create wines sustainably without sacrificing any quality.
It's the producers that are able to strike this delicate balance between quality and sustainability that will likely achieve the most out of 2022.
Trend #5 – The Inflation Issue
Unfortunately, inflation in recent months looks set to continue throughout 2022. And this means that the costs of essential goods and services will continue to increase as the year goes on.
How does this impact the Italian wine industry?
As much as some wine lovers may argue otherwise, Italian wine is not an essential. It is a luxury. And if the prices of essentials keep rising, it's likely that consumers will have less money to spend on wine.
This could have a marked impact on the profitability of the industry. It also ties into the trend we spoke about earlier of young people spending less on their wines. Again, the industry needs to adapt by offering cost-effective options throughout the year, as the general trend of 2022 is that prices are going to increase across the board for essentials.
The Final Word
Is 2022 going to be an exciting time for the Italian wine industry?
Right now, it's difficult to judge.
2021 brought challenges in terms of both the pandemic and the climate. As we enter into 2022, we're going to see the effects of those challenges manifest. Consumers who are concerned about the environment will want to see that their winemakers are taking steps to create more sustainable manufacturing practices. And the effects of the pandemic on the economy, particularly when it comes to inflation and households having lower levels of disposable income, means that buying habits are likely to change throughout the year.
Still, regardless of what 2022 brings in terms of wine industry trends, the one thing that will remain constant is that you can continue to find the best Italian wines in the Xtrawine catalogue.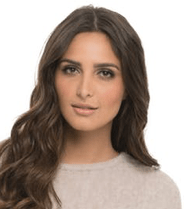 I'm a passionate about good wine and good cooking.
I like to keep me updated and share with my online friends my gastronomic knowledge.