We've taken a little bit of time to look at the Nebbiolo grape in a little bit of detail this week, so it only stands to reason that we should shine a spotlight in a producer of wines that use this quintessentially Italian grape in their production.
Of course, because Nebbiolo is used in the production of both Barolo and Barbaresco, which have become two of Italy's most popular and highest-quality wines, making a selection as to which producer to highlight was always going to present a little bit of a problem. Do we examine one of the more well-known wine producers or should we take a look at a smaller producer that is capable of producing quality but has perhaps not quite received the level of recognition it deserves for its work?
After a little thought, we have decided to go with the latter option. After all, in many cases the smallest producers are often able to bring something a little different to their wines, thus setting them apart from larger companies.
With that in mind, this week we will be taking a look at Giovanni Rosso, which has developed something of a reputation in recent years for producing quality wines using Nebbiolo grapes that not only taste great, but are also a cost-effective way for those who have never tried Nebbiolo wines to find out what they're missing.
The History
One of the many things that Giovanni Rosso prides itself on it the size of its operation. This is not some large-scale wine producer that is churning out bottles by the hundreds of thousands in an effort to sate a huge demand. Instead, Giovanni Rosso is, and always has been, a small wine producer that focuses just as much on the family element as it does wine production.
Based in Serralunga d'Alba, which is a commune in the Barolo region, the small producer has been able to focus its efforts considerably, meaning Giovanni Rosso has become something of an expert in Barolo and the grape that is used in its production. In fact, the company proudly proclaims that it only makes red wines, highlighting its dedication to the Nebbiolo grape and the region that gave birth to the company.
The company has been in operation since the 1980s, working on a small collection of vineyards in Serralunga d'Alba. Though initially not known for their quality, each of the vineyards that now fall under the Giovanni Rosso banner was selected because Mr. Rosso saw great potential in them. By implementing new techniques and restructuring the vineyards in his own image, Rosso was able to improve the quality of production enormously and Giovanni Rosso as a company began to earn itself something of a reputation as a producer of very high-quality wines.
This goal of growing the best grapes possible was reflected in Giovanni's son, Davide who departed to France in his younger days to both study Oenology and to gain experience working on French vineyards so he could understand what other producers were doing and how he could adapt those techniques to Giovanni Rosso.
In 2001, Davide returned to his father's side and, at the age of 27, took control of the vinification of the company's wines with the aim of making them as accurate a depiction of the company's terroir as possible. Equipped with what he had learned during his travels and studies, Davide continued the good work of his father and unlocked within the company's grapes a potency and quality that lent the wines they produced a unique flavour that separated them from the many other Barolo producers in the surrounding area. The turn of the millennium represented a brand new frontier for Giovanni Rooso and the company was well-positioned to take advantage of it thanks to the combined experience of Giovanni and Davide Rosso.
Today, the Giovanni Rosso winery is located in the small hamlet of Baudana, which offers beautiful views of the many vineyards that surround it. Only a couple of miles away lies the Serralunga d'Alba village, which plays host to the vineyards that Giovanni Rosso has cultivated for so many years.
The winery itself houses the bulk of Giovanni Rosso's wine production. Inside its farmhouse walls, one finds the end products of the agricultural mastery displayed by Giovanni and Davide. Grapes ferment and age in its cellars, while the bottling and labelling for the wines the company produces is handled elsewhere in the winery. This small-scale operation is a true reflection of the values that Giovanni Rosso brings to the winemaking industry. While not the largest in stature, the company maintains a high level of quality in everything that it does. The grapes it produces are used in the creation of some truly remarkable wines, while its production facilities are so tightly-organized that the company is able to enjoy success despite its small stature.
Now all of that has been said, let's examine one of the better wines to come out of the company in quite some time.
Giovanni Rosso Nebbiolo Langhe 2014
While not the Barolo that the company has built its reputation on, the Giovanni Rosso Nebbiolo Langhe 2014 offers perhaps one of the truest representations of the great Nebbiolo grape that you are likely to find in the entire Italian wine industry.
While the wine's garnet is intense and deeply concentrated, you will still note that it features the translucent qualities that often separate Nebbiolo wines from their compatriots.
The aroma complements this garnet quite ably, drawing the drinker in with sweet notes of violet and red fruit. This fruity profile exposes itself further with deeper exploration, revealing notes of cherry as you go deeper in.
Once introduced to the palate, the wine does not offer the deceptive complexity that many Nebbiolos are known for. Instead, it features a soft and light structure that offers a delightfully refreshing taste that still demonstrates superb tannins.
As such, the wine has quickly garnered a reputation as being ideal as an aperitif before a meal where Barolo is to be served.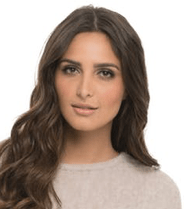 I'm a passionate about good wine and good cooking.
I like to keep me updated and share with my online friends my gastronomic knowledge.