Though it has been a more subdued event for the past couple of years, for obvious reasons, New Year's Eve has always offered us opportunities to spend time with our loved ones. It's a time of celebration, marking the passing of one year into the next while promising a fresh start for people who are waiting for something new to trigger them into action.
For some, the dawn of a new year is the starting point for something special in their lives.
For others, it's just a chance to have an amazing party with the people you care about most.
Whatever the case may be, wine will almost always play a role during a New Year's Eve party. And with this guide, you will have the best Italian wines, alongside several wines from other countries, to ensure your New Year's Eve party is memorable.
Wine #1 – Prosecco
I think that most people reading this article will be able to hazard a guess at the top two wines for New Year's Eve. Traditionally considered a celebration, the event is perfect for wines that give us that celebratory feel.
Prosecco is one such wine.
We won't wax too lyrical about the brilliance of Prosecco here. We've done plenty of that in the pages of this blog already. Just know that for a New Year's Eve party, Prosecco is a perfect wine both because of its quality and its affordability.
Wine #2 – Champagne
You had to know this one was coming, especially after seeing Prosecco at the top of our list. One of the most popular sparkling wines in the world, Champagne is seen as the gold standard of celebratory drinks, even though Prosecco actually tends to sell more volume.
Let's put it like this.
If somebody wants to pop the cork on a bottle of something during New Year's Eve, they're going to head for the champers. Make sure your party has a few bottles ready, because this is the ideal drink for ringing in the New Year.
Wine #3 – Rosé
Of course, the party is the highlight of your New Year's Eve. But that takes place during the evening, meaning you have a whole day to fill with other activities and, perhaps, other wines.
That's where Rosé comes in.
A perfect blend of Italian white and red wine, Rosé gives you a more refined wine to enjoy before you head out for the hustle and bustle of a party. Think of this as your pre-party drink. While you're getting ready, enjoy a glass of Rosé while pampering yourself in the bath. By the time you're finished with the wine, you'll feel refreshed and ready to enjoy your party.
Wine #4 – Soave Classico
The hours have flown past. You've danced the night away with your family and friends. But now, you're starting to feel a little bit tired. Your legs are aching, your eyes are getting heavy, and you need something that will give you a little pick-me-up so you can get to midnight with the rest of the party.
Enter the brilliant Soave Classico.
As an Italian wine, this gorgeous white is recommended for so many reasons. However, one of its best qualities, especially for a New Year's Eve party, is that it's very refreshing. A couple of sips of this wine will have you feeling energized and ready to take on the world in no time. It's ideal for giving you that last little push so you can last the night. It's also a great wine to combine with salads and a lot of the other little nibbles you'll enjoy during a New Year's Eve party.
Wine #5 – Cava
Let's head straight back into sparkling wine territory. We've already suggested the most famous French and Italian sparkling white wines. Both will offer more than enough fizz for your big night.
But that doesn't mean you can't indulge in just a little more.
Cava is the Spanish sparkling wine of choice. It is similar to both Prosecco and Champagne in that it is both dry and somewhat acidic. But interestingly, Cava doesn't come with a vintage. Instead, the wine is always an amalgamation of different vintages and grapes, meaning you always get something a little different.
Perhaps there is no better drink to represent the uncertainty and promise that a new year brings?
Wine #6 – Merlot
You're going to need to last for the entire night on New Year's Eve, which means you can't go overboard too early on. Chugging away at your sparkling wines will just leave you feeling worse for wear by the time the countdown begins. Ideally, you'll have a nice wine to sip on for much of the evening, until you're ready to indulge towards the end.
Merlot is a great choice here.
The ideal sipping wine, Merlot offers enough complexity to be interesting without being so complex that it distracts away from the party. It's just a nice and accessible red wine that you can enjoy while having a chat with people before the party really starts to take off.
Wine #7 – Lambrusco
We round things off with another sparkling wine.
Only this one is an Italian sparkling red wine!
Lambrusco is considered something of an oddity by some, though its quality is undeniable. It also provides a perfect alternative for those who aren't keen on the dry acidity of Champagne or Prosecco. And of course, those who want something a little bit different will appreciate the notes of strawberry and blackberry that these wines tend to offer.
Best of all, the wine is eminently affordable, meaning you can stock up on it in preparation for your party.
The Final Word
This is by no means an exhaustive list of great wines for New Year's Eve. In fact, we always say that the best wine for any event is the wine that you enjoy most.
Still, this list may give you some ideas if you're searching for some Italian wines this New Year's Eve.
From all of the team at Xtrawine, we wish you a Happy New Year and hope that 2022 brings with it everything that you desire.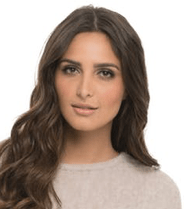 I'm a passionate about good wine and good cooking.
I like to keep me updated and share with my online friends my gastronomic knowledge.