For those who want to explore the Piedmont region, which is truly one of the greatest when it comes to the creation of great Italian wine, there can be few cities more alluring than Torino. In its role as the capital city of the region, Torino has many centuries of history behind it, including a rich tradition when it comes to Italian winemaking.
There are many different reasons for why you might want to visit Torino city, so here we will take a look at some of the top ones that should convince you to take a little time out of your schedule to organise a visit for yourself.
The Piedmont region is known for the quality of its wines and it's perhaps most famous for the production of the historical Barolo, but there are many more wines to be discovered if you pay the region a visit. By staying in Torino you will be right at the heart of the region, allowing you to explore any winemaker that you wish to visit and learn about the great dedication and traditions that go into creating these wonderful wines.
For our personal recommendation, we think that you should make a special effort to check out the Barbera wine. Where Barolo has always been produced in limited qualities to make it a more exclusive wine, Barbera is the wine that really defines the region in terms of overall production, with over half of all wine produced in Torino and the surrounding region carrying the label.
There is a reason why it is so enormously popular as well, as this wine is one of the best Italian reds around, offering a ruby colouring with plenty of fruity aromas and notes and just enough spice to intrigue people who are looking for a more complex drink to challenge their palette. It is unsurprising that the wine has gained the level of popularity that it currently enjoys.
While many people will, understandable, wish to explore the history of Barolo should they visit Torino, Barbera is a wine that also has a rich history that you must certainly take the time to explore as well. Many claim it to be the wine that pays the bills of the region and, while that may be a little unfair to it in terms of the insinuations it makes about quality, the fact stands that it is an extremely popular drink.
The Culture and History
Torino stands as one of the most notable cities in all of Italian history, which is an extremely bold claim to make but one that is by no means inaccurate. In some circles it is even known as the cradle of Italian liberty due to the fact that so many important political figures have been born in the city and gone on to influence the direction of Italy and its culture in the years that followed. In particular it was a key area in what is known as the Risorgimento, which was the period in Italian history where a dedicated political and social movement consolidated a number of states in the Italian peninsula into the Kingdom of Italy, thus giving us the country that we have today.
While the city itself is a hotbed for such history, tourists will be more delighted by the wealth of museums and galleries that are available to visit, with many noting that Torino has one of the richest cultures of all of the great Italian cities, which again is a rather bold claim. Visitors can also enjoy a wide range of churches, palaces and parks, making a simple stroll through the city one that can be enjoyed by just about anyone. Museums like the Museo Egizio and the Mole Antonelliana are amongst the most famous in the world and most certainly worthy of a visit.
For the academically minded, there are simply no better cities in the country to visit. Torino plays host to some wonderful academic institutions, such as the 600 year old University of Turin, which still stands as one of the most prestigious universities in all of Italian history.
For those who have a passion for architecture, there can be few more stimulating places to visit in all of Italy. The buildings in Torino are a beautiful mish-mash of different periods in Italian history, with evidence of the Renaissance, Baroque and Neo-Classical art movements all visible in the many buildings that you will have the opportunity to explore.
Simply put, there is just so much to see and do in the city that you could happily get lost there for days at a time and never come close to seeing everything. What will be particularly interesting for those who appreciate the history of wine is how all of these different aspects tie into the wines created in this great city, many of which you will be able appreciate as you explore.
The People
No mention of Torino can be made without speaking about the wonderful people who make up this fine city. After all, the great amount of history and culture would simply not be possible without great people to bring it to life.
Torino plays host to a wide segment of Italian life. If you explore to the outer reaches of the city you will get to see Italian winemakers doing everything that they can to craft the greatest wines in the world. In many cases, you will be able to organise tours of some of the wineries you see, allowing you to get even closer to the people that produce these marvellous drinks.
Come closer to the centre of the city and you will meet many people with a passion, be it for academia, art, history, food or any of the many other culturally significant activities that the city is known for.
It is passion that defines the people of Torino perhaps better than any other word and it is this passion that you will be able to enjoy should you ever visit. After all, there is a reason why it is one of the most popular cities in Italy.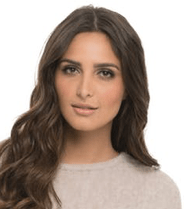 I'm a passionate about good wine and good cooking.
I like to keep me updated and share with my online friends my gastronomic knowledge.