With the Christmas season fast approaching, there probably aren't many people who are thinking about wine tourism as a possibility. After all, the harvest is pretty much over at this point and it is during this time of year when the least amount of work is being done in the vineyards, as wineries begin focusing on working on the grapes they have already produced and preparing for whatever the following year may bring to them.
However, there are actually many reasons why you may consider visiting Italy and engaging in a little wine tourism, even during the festive season. Here we are going to look at just a few of them and you may just discover that Italy at Christmas has a lot more to offer than you may have thought.
Cheaper Prices
The biggest draw, particularly for those who need to watch their budgets a little, are the cheaper travel prices that are available during the festive period. Of course, you still need to be careful about where you spend your money, as a lot of city breaks could prove expensive, but if you are interested in wine tourism only you should find that a lot of the accommodation that would be suited to your needs is offered at discount rates due to the lower demand.
Not only that, but rail links and other public transport will still allow you to experience what the cities have to offer, should that also appeal to you. All of this means that you can enjoy everything that Italy has to offer, from wine tourism through to the amazing art and culture that the country is renowned for, all while saving a few pennies in the process.
The Holiday Season
Italy is one of the most deeply Christian countries in the world, which means Christmas is taken very seriously. The festivities are glamourous and those who want to experience the spiritual side of the country in full swing will have the opportunity to attend mass and experience Christmas is a way that is simply not possible in many other countries in the world.
While the cities tend to hold massive Christmas celebrations and feature beautiful sights, such as the Christmas nativity scene that is held in Rome's Piazza San Pietro, you will often find that many wineries hold special Christmas events as well. Do a little research beforehand and you may find that you get to experience everything that the Italian wine culture has to offer, with a little bit of a festive twist to add something really special to the occasion.
Of course, the Vatican is also one of the most popular destinations for the spiritual during the Christmas period. Special events will be held throughout and it really is a sight to behold in all of its splendour during the holidays.
The Feast Of The Immaculate Conception
Christmas celebrations occur practically throughout December in Italy, with the Feast of the Immaculate Conception generally being accepted as the kick off for the festivities.
Held on December 8th every year, the feast is a national holiday and brings together Italians from all over the country to share in the joy that the season brings. It can be a special day for wine tourists too, as a feast obviously means that the food and wine will be plentiful. This gives you the opportunity to experience unique dishes that you may never have tried before, plus you can find plenty of wines that are likely to be indicative of whichever region you choose to vacation in. We believe that more than a few people have come away from the feast having discovered a brand new wine to take home with them.
Shopping Sprees
While Christmas is generally a time for festivities and sharing time with others in Italy, there are still plenty of opportunities to get some shopping down and find some amazing items for your loved ones.
The designer stores that are scattered throughout the country will be offering a lot of great items at lowered prices, but we believe that this may also be one of the best times to shop for new wines. Look for speciality stores in particular and you may get lucky and find a great vintage at a much lower price than you may have expected to pay.
Christmas Meals
We come back to food and drink again when we consider the humble Christmas meal. The Feast of the Immaculate Conception is just the start of the food and wine-based celebrations in the country and you can consider yourself lucky if you get the opportunity to experience an Italian Christmas meal.
Again, you may discover some wines and dishes that you have never tried before, so try to get yourself booked into a location that offers a meal over Christmas to get the most out of the experience.
Fewer People
While the cities will be teeming with people who are taking part in the Christmas festivities, wine tourists will generally find that their favourite wineries will have quietened down a little bit.
This is ideal for those who really want to take their time exploring the countryside and engaging in wine tours, plus fewer people means you have more chance to ask the questions that are really playing on your mind. Your tours will take on a more personalised slant because fewer people will be taking them, which offers a unique insight into the work and efforts of the wineries that you visit.
The Bottom Line
So while wine tourists may not see the potential in spending Christmas in Italy, there are actually many reasons to visit the country during the festive period. Not only will you be able to get a unique insight into the work of Italy's finest winemakers, but you will also be able to experience the country in a completely unique way during a period where it is unlike any other place in the world. Better yet, you may even find that a number of wineries hold special events that can give you an even better perspective of their work.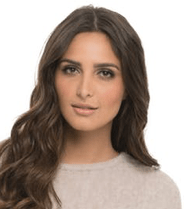 I'm a passionate about good wine and good cooking.
I like to keep me updated and share with my online friends my gastronomic knowledge.