In recent years, gin has become one of the world's most popular drinks. While nothing particularly seems to have sparked this resurgence, you'll now find that many bars offer an enhanced gin collection. There are even bars that specialize completely in gin, with the bars often infusing their gins with all manner of herbs and floral notes.
What does any of that have to do with Italian wine?
Honestly, not much, other than it being interesting to see how another drink can easily rise in popularity due to the trends of the times, much like specific types or vintages of wine can become popular for certain periods.
So, why are we talking about gin on an Italian wine website?
Simple!
If you've explored the Xtrawine catalogue, you likely already know that we offer more than Italian wine. We appreciate alcohol in all of its forms, especially if the drink is made by producers that have passion and history.
That's where the subject of today's review comes in.
Panarea Island Gin has existed for many years. Here, we're going to take a closer look at the company behind it before looking at a gin that anybody who is caught up in the current gin craze is sure to fall in love with.
Who is Lorenzo Inga?
The short answer is that they are the masterminds behind a remarkable gin.
But we know you want more than the short answer.
Lorenzo Inga started life way back in 1832 when a young Gaetano Ingo travelled from Nota to Piedmont with the goal of forging his career in the alcohol industry. Settling in Serravalle Scrivia, Gaetano began his career as a distiller. At the time, he was surely simply looking to make a living doing something that he felt passionate about. He couldn't have known that, almost 200 years later, his family would continue the tradition that he began.
But continue they did.
The inga family has worked in the gin industry for every generation since Gaetano. Currently, it's the fifth generation of the family who is steering the ship, crafting gins and mastering the distilling arts that Gaetano created so many years ago.
However, gin is not the only string in the Inga bow. The company has expanded over the years to produce a wide range of other drinks. Beyond gin, the family maintains several vineyards, with the products going to other producers as well as their own grappa-making activities. They are also active producers of other alcoholic speciality drinks, such as Limoncello, Amaretto, and Sambuca. If you are a lover of any Italian drink, the odds are that Lorenzo Inga makes a version of it that will tantalise your tastebuds.
The family's entire business is built on the cornerstones of history and tradition.
The techniques that Gaetano mastered so many years ago have been passed down through the generations, with each new generation iterating on the techniques and introducing modern sensibilities to them. The results are drinks that are steeped in the culture of the family while also being forward-facing enough to appeal to modern tongues.
Nowhere is this better illustrated than with the company's Lorenzo Inga Selection. Drawing on nearly two centuries of tradition, this selection distils the best liqueurs and grappas the family produces to its most remarkable products. If anybody is looking for an introduction to what Lorenzo Inga is all about, purchasing drinks from this selection offers the perfect entry into the company's precious perfumes, unique flavours, and unmatched distilling style.
The collection also represents the marriage between tradition and innovation that has been a hallmark of the company for so many years. Never content to rest on their laurels, the family is always looking for new and innovative ways to introduce its products to others, whether that be the introduction of new product lines or innovations in their production techniques.
Of course, we're not here to talk about all of the company's products. That would take several articles. However, every single drink that comes out of Lorenzo Inga is worth sampling, so we fully recommend exploring their full catalogue.
Still, it is the gin that we're here for.
And in Panarea Island Gin, the company has one of the finest examples of Italian gin that you could ever hope to find.
The Review
Panarea Island Gin is often referred to as one of the cornerstones of the entire Lorenzo Inga empire. For many, it is their signature drink and its popularity has enabled the company to continue its explorations into other drinks over the decades,
Elegance is the key word when describing this remarkable gin.
With its botanical roots, the gin is a treat for anybody who wants to go beyond basic gin to explore drinks that have been crafted and honed for decades. Upon opening the bottle, your senses will be engulfed with a mixture of floral notes, with myrtle rising to the top as the most dominant. These notes are supported by citrus aromas that hint at the refreshing nature of the gin.
Those who are familiar with the Aeolian may notice some other notes that call back to this island. Often considered the home of the gin, this Sicilian island is often referred to as "The Pearl" for its unique mixture of botanical specimens. Again, years of honing and experiments have allowed Lorenzo Inga to distil the essence of what makes this territory so special into a single bottle.
After taking a moment to examine the gorgeous crystalline structure of the gin, tasting comes next. The citrus notes that support the floral notes come to the fore here, offering a refreshing zest that is sure to tempt you in for the next taste. However, you will also notice spicy notes raising their head, which may be a surprise to those who didn't detect them in the bouquet.
Soft, intense, and fresh, this beautiful gin has a 44% alcohol volume and is offered in 0.7-litre bottles. The Xtrawine team loves it almost as much as the many Italian wines in our catalogue. It's currently available for less than €30 from the website.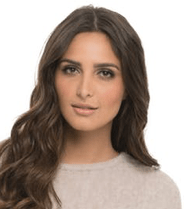 I'm a passionate about good wine and good cooking.
I like to keep me updated and share with my online friends my gastronomic knowledge.