The Origins of April Fools date back to the 1500s France.
In 1582 Pope Gregory XIII decided to shorten the length of the calendar year. The "world" (hence Europe) adapted and adopted the Gregorian Calendar, which we are still using today.
The change of date happened during the Council of Trent.
One of these changes was, effectively, a new calendar. With the new calendar the total number of days went from being 365.24 to 365.25. Not a major change in terms of length. However, the major change of the Gregorian calendar was when the New Year would be celebrated. Up to that date, in fact, the New Yearhad had been celebrated on April 1st. After the Council of Trent, January 1st became the first day of the New Year.

Legend has it that some people were a bit slow or hesitant to accept this change. So, they didn't immediately adapt, continuing to celebrate the New Year on April 1st.
These poor folks started to become the object of pranks, jokes and hoaxes. In France these pranks included placing fish paper on the back of those sceptics and calling them April Fish.
Originally, the idea of the 'fish' wanted to symbolise the foolishness or the gullibility of these people. A wee cruel, right? Oh well, history can be cruel.
April Fools became 'a thing' in 18th century Britain. People used to go the great length to fool others, at times organising expeditions chasing phoney treasures and hanging not-so-funny signs on people's backs such as "kick me if you can" and the like. Unlike French or the Italian languages, the concept of the Fish was abandoned to give way to that of the 'Fool'. Hence: April Fools Day.
Famous Wine April Fools.
There have been plenty of pranks done using wine that are worth talking about. Our top 3:
Great Norwegian Wine Sale (1950).
Conor McGregor's new line of Champagne Champ Champ Rosé
Jameson Caskmates anti-theft "glittershot technology"
Let's proceed in order.
Wine Surplus in Norway
This prank is to April Fools what "War of the Worlds" was to Halloween.
Right after the Second World War wine was in short supply. Norway's biggest newspaper Aftenposten published a story about a delivery of wine that arrived at the government-run wine store. However, the paper continued, the government had run out of bottles and was urging wine lovers to rush with empty buckets to collect wine and have a 75% discount over it. Long Queues of people formed in front of the government-owned store. It was all a hoax.
A cool one for sure. Painful for wine lovers like us!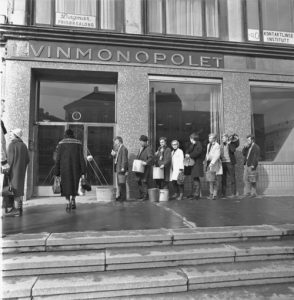 Champ Champ Rosé
Irish MMA legend Conor McGregor pranked all his social media followers by announcing the release of his own personal "Champ Champ" rose champagne.
The PR fake announcement read:
"I am very excited and proud to introduce Champ Champ Rosé™ to the world […] People who know me know I am a proper whiskey man through and through, but they also know I enjoy having a glass of rosé wine on a hot summer's day."
Anyway! That just backfired MASSIVELY: customers were so excited and there were expectations so high that they demanded the wine to be produced. And you can now find Champ Champ online! Though we do not know if it can actually be bought. May be another April Fools?
Jameson's Catchmates: alternative technology (?!)

In 2019 Jameson came up with the glittershot technology. Counterfeit bottles, stolen bottles, altered bottles. These are all painful problems for the wine industry.
Jameson decided to put together a rather elaborate April Fools prank to the world by launching the Catchmate glitter-shot technology: the days of mates opening Jameson's bottles without asking are over. The technology promised customers to 'catch' mates that open our bottles of whiskey without asking. How? The wrong person opens the bottle and KABOOM: they will be splashed with green glitter.
What do we propose here at xtraWine?
Oh well, we only offer our promotions this week. Amazing selection and no catch: just a lot of good labels at discounted prices for our beloved customers. Look them up now and celebrate April Fools with us.
Happy Celebrating!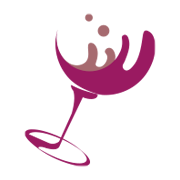 Interviste esclusive dal mondo del vino ed approfondimenti da chi fa del vino una ragione di vita, di business e di cultura.