Xtrawine explores the popular Mexican holiday of "El Dia de los Muertos" and the most famous Mexican spirit: tequila.
As we approach Halloween, many of us will start to think about the traditions and celebrations associated with this holiday. But did you know that Mexico celebrates a very different festival around this time of year? The Day of the Dead better known as el Dia de Los Muertos! For this reason, we took a closer look at this festival and put together some tips on how to best enjoy a meal accompanied by the most famous Mexican spirit: tequila!
xtraWine curiosity Corner: What is El Dia de los Muertos?
In Mexico, El Dia de los Muertos is a time to remember and honour loved ones who have passed away. Families create altars (altares) with pictures, flowers, and other items. A recurring theme is that of painted skulls. These skulls are often made of granulated sugar, meringue powder, and water. The mixture is moulded into the shape of a skull and then decorated with brightly colored ornamentation. Skulls are also made of chocolate or amaranth, a grain that is typical of Mexico and other parts of Central America.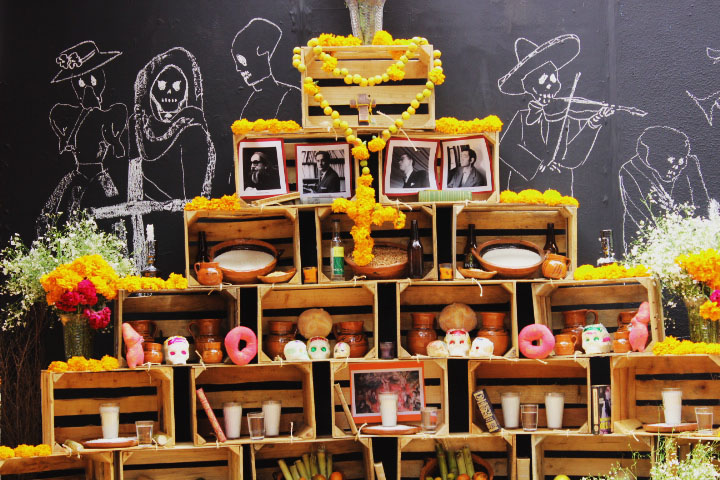 Skulls are so colourful because they are celebratory. It is not a case that the most well-known tequila brands have dedicated their products to this occasion, creating real pieces of art. Among these, Kha tequila is the best known brand of tequila and is perfect for celebrating "El Dia de los Muertos". Here are a few words about Kah available and on promo at xtraWine and ideas of foods to enjoy with your Kha tequila:
Tequila: the symbol of Mexico
Tequila is a spirit, or a distilled alcoholic beverage that originated in Tequila, Mexico. The drink is produced with blue agave (agave azul). Like for any good wine, even the taste and the consistency of tequila depend very much on the terroir. In fact, blue agaves grown in the highlands Los Altos region are larger and sweeter in aroma and taste. Agaves harvested in the valley region, instead, have a more herbaceous fragrance and flavour. One tequila that we suggest for its taste and its amazingly astonishing look is the Kah Tequila Reposado (0.7L) and the Kah Tequila Blanco (0.7L)
Kah Tequila Reposado 0.7L
We must echo Kah when they state that while "the bottle captures the enduring tradition, the Tequila inside of it is worthy of the celebration". In fact, Kah Tequila Reposado is powerful and viscous, with a full body and intense Agave flavour. The bouquet presents hints of vanilla and caramel. 
The bottle is a real work of art. It is believes that when the bottle is full, KAH is alive and awaits to be shared with those worthy of its company. When the bottle is emptied, it makes an interesting and colourful piece of art to display in your home.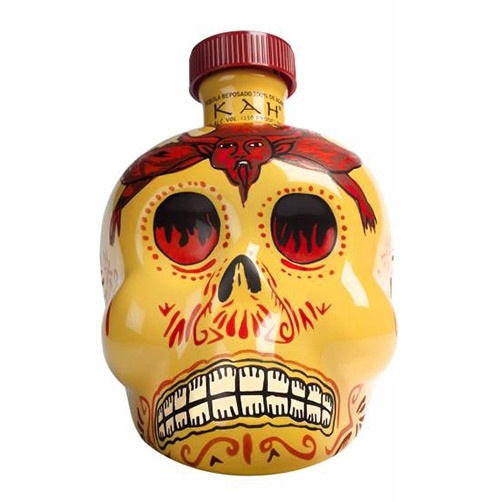 Kah Tequila Blanco 0.7L
Unlike the Kah Tequila Reposado, the Blanco is initially sweet but is quickly followed with a peppery spice. Its silky and delicate taste leaves a sachet of spices on the palate.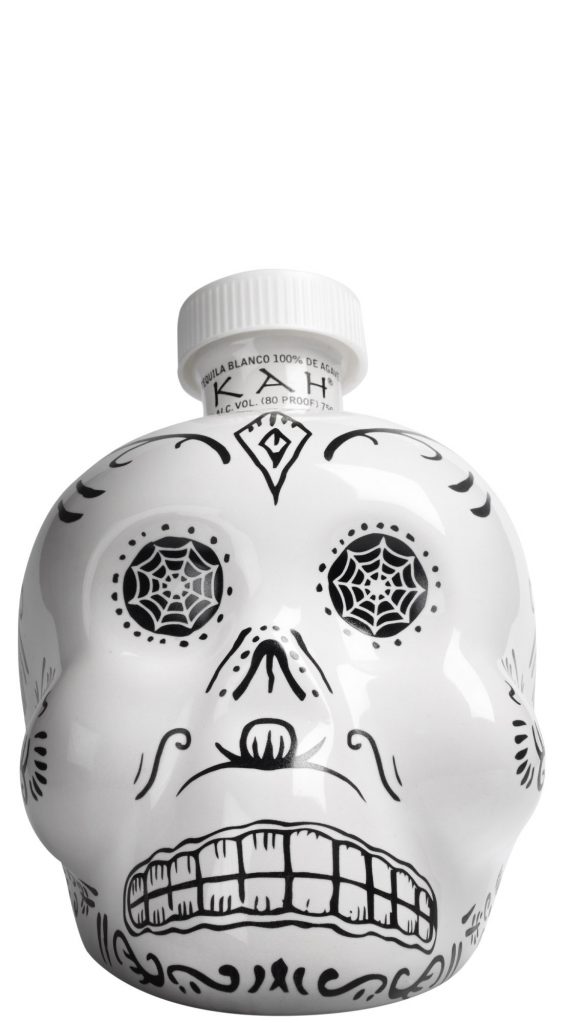 Can we pair Tequila?
Short answer: yes, we can.
As a matter of fact, Tequila can be drank absolute to accompany, for example, Pork Tacos, Carnitas, raw or grilled fish but also chocolate.
In fact, we propose Kah Tequila Reposado to accompany Pork Tacos. Likewise, we recommend drinking Kah Tequila Blanco with raw fish (sushi or sushimi or even oysters) and grilled fish.
How to make Pork Tacos
You'll need about 650g of pork tenderloin, cut into bite-sized pieces.
One onion, one glove of garlic, and fresh ground black pepper. You can further add oregano, chili powder, and ground cumin.
For the dressing you will need 5 tomatoes, 1 avocado, some leaves of cilantro, 2 limes and 2 onions.
In a pan put cooking oil (olive oil, corn or avocado oil), finely cut onion and the garlic. Let it roast a little and then add the meat. Some people add sugar to the mix but we chose not to. Let it cook very slowly.
While all is cooking, start preparing the side.
Cut the tomatoes in small cubes. Do the same with the onion. Mix together and add cilantro and a bit of lime. Cut the avocado and squish gently and carefully, adding lime juice.
Heat up your tortilla wraps and serve with Reposado. The full-bodied oak and vanilla flavours of a Reposado are in fact great to enjoy pork tacos.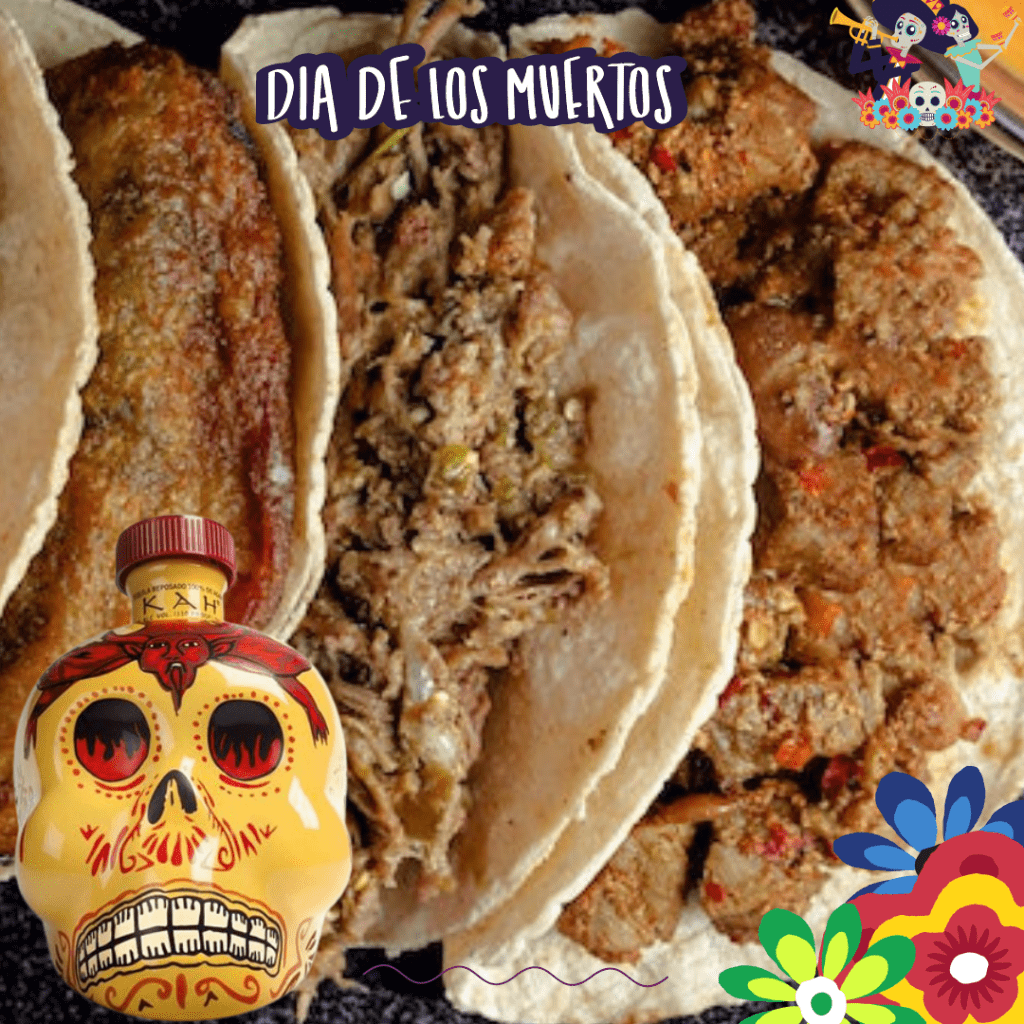 What else is there? Happy El Dia de Los Muertos!
Don't forget to send us pictures of your recipes and your thoughts!