While most people will be looking at Italian wines to serve during their New Year's celebrations at this time of the year, there are always those who are looking a bit further forward. The wine investing market is as rich as it has ever been and we're sure there are plenty of you who are trying to figure out what purchases to make in 2019 that will benefit you in the long run.
We aren't necessarily going to recommend any specific Italian wines in this list of tips. But what we are going to do is give you just a few reasons as to why investing in fine wine may be the way to go in 2019.
Reason #1 – Brexit is Looming Large
It's been wreaking havoc for a few years now, but 2019 will finally see the Brexit referendum come to a head. Unless something completely drastic happens, the UK will pull out of the EU in 2019.
And it looks set to plunge European markets into chaos. If this ends up being a no-deal Brexit, which is looking like a scary possibility given all of the drama in British parliament right now, the stock markets could end up going all over the place. The same goes for the currency markets as people try to adapt to whatever it is that Brexit will bring.
This is where wine investing might come to the fore. For all of the uncertainty in the markets, you can trust fine wines to maintain their value and thus offer a safer investment during this early Brexit transition. We recommend switching your investment plan away from stocks and the currency market, at least until the dust settles on the UK's withdrawal from the EU.
Reason #2 – It's Always a Good Performer
Here's a stat you may never heard before.
Since records began back in 1999, fine wine investment had produced strong positive returns for every single five-year holding period. Not only that, it has also outperformed 98% of all other investment types.
The scarcity of investable wines is the key factor here. A wine that's worthy of investment is usually made in such low volumes that it becomes desirable from the moment that it's made available. More importantly, the wine only becomes even scarcer over the years that follow. Every time someone drinks a bottle of the wine, its value goes up. There's a constant demand and supply imbalance that makes good wine a commodity that almost always goes up in value.
The simple fact is that the world is never going to lose its taste for wine. And the scarcity issue means that you're looking at an investment that will only increase in value over time, rather than what that's beholden to the whims of the market.
There are some added benefits for 2019 and beyond too. The Italian wine industry has made a lot of effort to open up new wine markets in Asia. China and India are becoming particular hotbeds for wine-based investment.
That means even more demand for investable wines. If those regions continue to grow in terms of wine consumption and investment, we may be on the cusp of one of the most profitable periods ever for wine investors.
On top of all of that, the Liv-ex has opened up new markets for both California and Port. That means that there's greater potential to be found in some of the more niche markets outside of the major ones you're already familiar with.
Reason #3 – It May be a Tax-Free Investment
Admittedly, the tax-free nature of wine investing varies depending on the country. However, if you live in a country where wine is viewed as a "wasting asset" then you are in luck.
This classification means that you won't have to pay a penny in tax on the wine. That means nothing on any capital gains achieved from a future sale. And it also means that you won't have to pay any inheritance tax should you pass a wine on to your next of kin.
Given the pretty large sums of money that can be at play here, this is a massive bonus. It means you're saving thousands that you'd otherwise have to give to the taxman with any other form of investment.
Reason #4 – It's Just a More Interesting Investment Choice
Let's be honest. Investing in stocks and shares is a bit of a dry experience. You're just trading numbers online with no real and tangible asset to call your own.
Wine investing is a much more interesting alternative. For one, you're getting something real that you can hold in your hands. It's up to you to protect that investment by storing the wine correctly and understanding what makes it so desirable in the first place.
Then there's all of the history of the Italian wine industry for you to learn. After all, it takes a good knowledge of the industry as a whole to make wise investments. That means you're going to learn a lot of intriguing things before making your purchase.
The point is that it's not all about the possibility of making money when it comes to Italian wine. Sure, it looks likely that wine will be the most stable investment choice for anybody who wants to make a profit in 2019. But don't underestimate the benefits of branching out and simply going for a more interesting investment type.
After all, that interest is going to prompt you to do more research. This means you make safer investment choices too.
The Final Word
It's looking likely that with Brexit looking large, 2019 is going to be a tumultuous year for investors. Property, stocks, and currency markets look likely to face some upheaval as all of Europe attempts to adapt to whatever the deal, or lack of one, will bring us.
Wine represents a safe haven investment in a time when there's so much uncertainty. The fact that it's one of the most consistent investment types anyway only makes it even more attractive.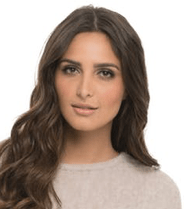 I'm a passionate about good wine and good cooking.
I like to keep me updated and share with my online friends my gastronomic knowledge.