When most people think of Italian red wines, they don't necessarily think of sweet drinks.
Sure, we have Amarone, which is a sweet wine due to the production method that requires the use of dried grapes. However, most Italian reds tend to be more complex. They combine fruity notes with notes like chocolate, tobacco, and any number of other interesting flavours.
But with that being said…
There are several sweet Italian red wines beyond Amarone.
And what's more, some of those reds happen to be bubbly as well as sweet!
Enter Guarini Oltrepò Pavese C'era Una Volta Sangue di Giuda 2019.
This gorgeous wine offers something a little different from the Italian norm, which makes it the perfect subject of a review by the Xtrawine team. But before we get into the drink itself, we want to take a look at the unique winery that came up with it!
The History
It all started with a young man named Domenico Losito.
A Trani native, he decided to leave his home in 1910 with the goal of seeking his fortune. His travels took him all over Italy until, finally, he ended up in the town of Seveso, which lies a little to the north of Milan.
It was here that he began to lay the groundwork for the wine company that would become Losito e Guarini.
But Domenico's story doesn't start with him finding the perfect patch of land and deciding to start growing grapes. Instead, the young man opened a tavern, where he sold all types of alcohol. A particular favourite at this tavern were the local wines, which he served by the glass as accompaniments to the stunning meals that his wife cooked for the tavern's patrons. Ever the observant entrepreneur, Domenico started to see just how important wine was to the local culture. However, the idea of creating his own winery didn't spark.
Instead, he needed to focus on the important business of starting a family. Between 1916 and 1923, Domenico was blessed with four sons. While each held a special place in his heart, it was Michele who had the most direct influence on the company that would eventually form. Michele attended Didattica di Seveso S. Pietro, which is a prestigious design school. It was here that he learned the skills that would eventually help him to create the unique bottles and labels that Losito e Guarini are known for.
Michele followed somewhat in his father's footsteps. In his 40s, he married and moved to Lentate sul Seveso, where he opened a diner. And again, wine was the standout product. In this case, the wines Michele sold that came in the classic fiaschetta bottles were a hit with his patrons. Seeing the potential in this type of product, Michele expanded his business and started delivering wine to people's houses.
Slowly but surely, the family was entering the wine business. And it was given another big push when Michele's daughter, Luisa, married a many named Guarini in 1968. Guarini was a wholesale wine trader who operated out of Como, which meant he brought a great deal of knowledge to the family. Unfortunately, Michele passed away before he could see what that knowledge helped the family to create.
Still, Luisa continued in the same vein as her family, setting up home in Lentate sul Seveso. Only in this case, the family didn't set up a diner or a tavern. Instead, they bought a facility and installed equipment for bottling. The winery was officially opened at the family's journey into this greatest of Italian traditions was completed.
By 1980, the family felt ready to bring their product to the mainstream retailers. A consistent focus on new technology, coupled with innovations in the grape-growing process, moved the fledgling company from regional sensation to national purveyor of fine Italian wines. This laid the groundwork for what would occur in the 1990s, when Losito e Guarini entered the large-scale retail market.
The 1990s brought amazing success, both commercially and in terms of the family business. Luisa's sons, Davide and Renato, joined the business to focus on the commercial aspects of the company. Davide began building stronger relationships with retailers while Renato focused on developing the company's headquarters before shifting his focus to production.
Fast-forward to 2010 and business is going fairly well.
The family gathers for Christmas dinner and the subject of Michele's old sketches comes up. Together, the brothers dig through the family's memorabilia until they found what they were looking for.
Unique designs that would help their wines to stand out from the crowd.
Inspired by the work of their grandfather, Davide and Renato used the sketches as the basis of the bottles they would create for two new products – The Luigi Guarini line and C'era una volta.
It is the latter of these two products that we're going to look at today. And believe us when we say that it has a lot more to offer than an interesting bottle design.
The Review
The first thing you'll notice about this gorgeous wine are the thick and frothy bubbles that fizz up upon pouring. That should clue you into the fact that this is an Italian red wine experience like few others.
The ruby red colouring of the wine provides just the smallest hints of purple, which suggest an ageing potential of between 10 and 15 years. However, it's the aroma that will truly draw you in. Gorgeously sweet notes of raspberry jam, blueberry, and blackberry are slightly offset by the floral note of pansies.
And the taste?
Sweet, fresh, and velvety-smooth are the order of the day. This is a wine that is exceptionally easy to drink, even as it bucks all of the expectations you may have for an Italian red wine. Its unique flavours make it a perfect complement to biscuits and fruit tarts, in addition to working surprisingly well with blue-veined cheeses.
The Xtrawine team adores this unique wine, giving it a rating of 87/100.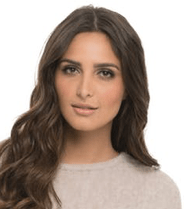 I'm a passionate about good wine and good cooking.
I like to keep me updated and share with my online friends my gastronomic knowledge.