You've enjoyed a wonderful meal with friends and it's finally time to enjoy the final course. The desserts are carted out and you tuck straight into some sweet snacks.
There's only one problem.
You need to find a gorgeous Italian dessert wine to go along with the sweet final course that you're enjoying. And frankly, you're at a loss of where to start. With so many tasty wines available, which one should you allow to grace your table when you have guests around.
We're not going to claim to offer a definitive answer in this article. There are so many amazing Italian dessert wines that you can find in our store that will do the job.
However, we are going to highlight a wine that we believe is worth your attention.
In this review, we look at a wine produced by the brilliant team at Losito E Guarini. But before we get to that, we should take a look at the company itself to see why it is capable of crafting such an amazing dessert wine.
The History
Founded in 1910, Losito E Guarini has always based its work on the deep respect and integration it has for the agricultural supply chain. The company focuses on building long-term partnerships with suppliers and vendors that allow it to create the spectacular wines that find their way to your table.
The story starts with a young man named Domenico Losito. He chose to leave his hometown of Trani to seek his fortune elsewhere. His journey took him to a town called Seveso, just north of Milan, where he settled and opened a tavern. After marrying, Domenico took the bold step of starting to sell wine by the glass, rather than by the bottle. What's more, he started pairing those wines with the dishes cooked by his wife, providing his tavern's visitors with plenty of reasons to stay.
This life satisfied Domenico for several years, and his young family began to grow. By 1923, he and his wife had four sons. One of these sons, Michele, ended up attending the prestigious Didattica di Seveso S. Pietro school, where he built upon his passion for design. It is this passion that would lead the young Michele to start designing wine bottle labels, thus taking the family another step into the Italian wine industry.
In the 1940s, Michele married and moved to Lentate sul Seveso. With his wife, Renata, he opened a diner, somewhat following in his father's footsteps. The diner began selling wine in the classic fiaschetta wine bottles, which have rounded bottoms coated in hay, to help it to stand out from the crowd.
By the 1950s, Michele had expanded his business to the point where he and his team delivered bottles of wine from house to house. This provided a new way to generate revenue while also allowing the diner to find ways to attract more customers. These efforts expanded through the 1950s, allowing Michele and Renata to grow their budding business.
In 1968, Michele passed away. His dream of opening his own wine company had never been realised in his lifetime. However, his daughter, Luisa, had married a wholesale wine trader prior to Michele's death. The family took an even larger step into the wine industry thanks to this move.
The newlywed couple moved to Lentate sul Seveso in 1973. It was here that they set up a dedicated bottling plant using automated equipment. Prior to this, bottling had been done by hand. This move showcases a penchant for innovation that carried into the 1980s. With the winery established, the couple continued to take steps towards becoming a wide-scale retailer, with the goal of having its wines recognised outside of its regional borders.
That goal was realised in 1990. Now firmly established, Losito E Guarini entered large-scale retail channels and became a consumer-based Italian wine company. This step marked the realisation of a dream for Michele, though he was sadly not alive to see it happen. The family had grown from owning taverns and diners where they served wine to owning a winery themselves.
The 1990s also saw the emergence of a new generation in the family, as Luisa's sons, Davide and Renato, start taking on roles in the business. Collectively, they focus on commercial duties and establishing a new headquarters for the company.
By the end of the 1990s, Losito E Guarini was chugging along nicely as an Italian wine producing company. However, a Christmas dinner held in 2010 changed everything for the brothers. Together, they went digging through some old family memorabilia, eventually stumbling across some of their grandfather, Michele's, old wine bottle label sketches.
Inspired by what they saw, they decided to make the last of Michele's dreams come true. Those wine bottle sketches would find their way onto a new line of wines dubbed C'era una volta. And it is one of these wines that we will examine today.
The Review
Guarini C'era Una Volta Moscato Dolce is a gorgeous dessert wine that is best enjoyed with traditional sweets, such as custard pies, biscuits, or baked desserts. Upon opening the bottle, you will see an attractive straw-yellow colouring with just a hint of green to suggest the wine may benefit from some ageing.
Explore the bouquet and you will be almost overwhelmed with a potent combination of floral and fruity scents. Peach, honey, acacia, plum, apricot, and citrus fruits are all discernible and will surely provide you with an attractive and enjoyable experience.
Finally, it comes time to taste the wine.
Sweet yet balanced, the Guarini C'era Una Volta Moscato Dolce is one of those unique dessert wines that doesn't immediately overpower any food it is paired with due to its richness. The wine instead tastes fresh, with an evident good structure meaning that you will enjoy allowing it to explore your palate.
Best served lightly chilled, the Guarini C'era Una Volta Moscato Dolce is a brilliant wine that our team fell in love with. We have awarded it an 87/100 rating and you can find it for less than €6 on the Xtrawine store today.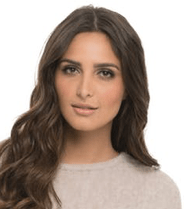 I'm a passionate about good wine and good cooking.
I like to keep me updated and share with my online friends my gastronomic knowledge.