When we think of sparkling white wines from France, one word tends to come to mind:
Champagne.
It's simply unavoidable.
Such is the grip that Champagne have on the world of sparkling wine that it has almost become a byword for the very style of drink. It's only in recent years, not coincidentally alongside the rise of Prosecco as one of the world's most popular wines, have people begun to explore more earnestly the world of sparkling wine that exists outside of the Champagne region.
And that brings us to the subject of this review.
At Xtrawine, we have spoken at length about many of the great Champagnes to come out of France, just as we have about many of the wonderful Proseccos that emanate from Italy. But where we have provided plenty of exposure to other sparkling wine makers from Italy in the process, we haven't focused so much on sparkling wines beside Champagne that come from France.
And so, we will change that in this article.
The Domaine Bott-Geyl Crémant d'Alsace Cuvée Paul-Eduard Extra Brut is an absolutely stunning wine. We'll tell you why in a moment. First, let's learn more about the prestigious family behind it.
The History
Domaine Bott-Geyl is currently owned and operated by a man named Jean-Christophe Bott. And while that may not be a familiar one to many of you, it is a name that holds a certain amount of weight in the world of French wine. Bott is a descendent of a man named Jean-Martin Geyl who, in 1795, first began tending the vines that Bott works so tenderly on in the current day. It is through Geyl's work that we have this wine in the first place, a fact that's pointed out in the dual-naming of the company.
Jean-Christophe Bott took over at Domaine Bott-Geyl in 1993 with a specific plan in mind. He would build on the historic traditions of the winemaker while also introducing new ideas and techniques to make his brand of sparkling wine stand out from the crowd. In the year 2000, he converted all of the company's vineyards to the organic growing method. Sending a further shift towards the more natural production of wine, he took this a step further in 2002, when he adopted biodynamic growing practices long before they became fashionable.
And so, we see the interesting balance at play with this winemaker. The traditions of its products, which date back to the late 18th century, are delicately intermingled with modern ideas to create wines that are both representative of the past while also being forward-thinking enough to appeal to the wine-drinker of the future. This is the genius of Bott in action and it's why his particularly brand of French sparkling wine has started to gain so much acclaim.
We can also point towards the meticulous methods Bott uses in the production of his wines as another key factor. Unlike many producers, Bott still subscribes to the traditional idea that all grapes should be harvested by hand, rather than using modern machinery. In a sense, this ties in well with the natural approach of biodynamics, as the lack of machinery reduces the risk of unwanted chemicals finding their way into Bott's wines. Furthermore, Bott is very dedicated to the quality of his product, which is why he focuses on low yields rather than trying to make his vines produce as much as possible.
For Bott, making wine in the natural fashion is both an art and science, with his dedication to his craft clear to see in the stunning wines that he produces.
While Bott has never been one to produce wines for mass appeal, this very approach has, somewhat paradoxically, lead to his company's greatest successes. Today, Domain Bott-Geyl maintains 15 hectares of vineyards, with the grapes grown in them used in the production of an impressive six Grand Crus. The search for authenticity is ever-present in the company's production, with Bott being more concerned with leveraging the traditions of the past to create modern wines that are perhaps more representative of the land he tends that most other wines to reach the market.
The combination of the natural and the innovative is one that so many winemakers strive for. But in Jean-Christophe Bott, we have a winemaker that has successfully married these two seemingly-conflicting concepts to stunning effect. And in the Domaine Bott-Geyl Crémant d'Alsace Cuvée Paul-Eduard Extra Brut, we may have the magnum opus that comes from all of his hard work.
The Review
From the moment you open a bottle of Domaine Bott-Geyl Crémant d'Alsace Cuvée Paul-Eduard Extra Brut, you will be taken aback by the gorgeous straw yellow colouring and the powerful fizz. This sparkling wine can certainly compete with Champagne when it comes to making a good first impression. But it is in the first experience of the wine's bouquet where we start to see how it stands out from its more famous cousin.
A combination of fruity and floral notes hint at the tasting experience to come. Fresh fruits, such as pears and peaches, offer a hint of the mellow aspects of the wine and mesh well with the scents of white and yellow flowers that accompany them. However, it's in the secondary notes, where we can detect several dried fruits alongside hazelnut, that we see how this wine has more to offer than a light and refreshing drink.
The first taste reveals a beautifully balanced acidity, which offers the refreshing feeling we just spoke about. But as the wine explores your palate, you will notice it's near-perfect softness in addition to the mineral notes that are hinted at in the bouquet without ever coming to the fore. This is a wine that is as natural as they come and it is a perfect representation of the Beblenheim region.
The wine has an ageing potential of up to 10 years and it combines well with many fish and seafood dishes, as well as being a remarkable aperitif. The Xtrawine team gives it a rating of 89/100 and we fully recommend that you give it a try, especially as it is available for an affordable price.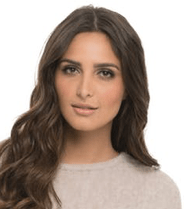 I'm a passionate about good wine and good cooking.
I like to keep me updated and share with my online friends my gastronomic knowledge.