You've finally made the decision to travel to Italy.
After so many years of loving everything about the culture, from the food and fashion through to the Italian wines that stock your shelves, it's time to get on a plane and head to this remarkable country.
We're sure you'll have an amazing time.
However, as an English speaker, you may find it a little difficult to navigate around Italy, and particularly to navigate yourself in the direction of some fine Italian wines, without understanding just a little bit of Italian.
That's where this article comes in.
We're going to share some essential Italian phrases for you to use during your travels so that you never have to feel lost in the great country of Italy.
Posso ordinare _____?
You're in a restaurant and you're scanning through the menu. Finally, you find exactly what you want to eat and the perfect Italian wine to go with it.
The server approaches your table and asks for your order.
And that's where this phrase comes in.
Fill in the blank with the item you'd like to order and you've just said:
"Can I order the <Menu Item>?"
It's simple, right. This single phrase will help you to avoid a lot of pointing at menus while trying to get an Italian server to understand you, which means you don't have to wait as long to get your hands on some great Italian food and wine.
Buona serata
You've had the privilege of going on an amazing wine tour. The owners of the vineyard have guided you through their entire process and even let you sample a few choice selections of the Italian wines that they offer. They've even been able to accommodate you by speaking English during the tour.
How about you repay that kindness with just a little sample of Italian that is sure to put a smile on their faces.
Buona serata means "have a nice evening", which makes it the perfect thing to say when you're leaving a destination once the evening has arrived. Of course, it's also great for dinner parties, restaurants, and any other situation where you may find yourself enjoying company until the later hours of the day.
Mi scusi, Parla inglese?
Of course, learning a few choice phrases in Italian doesn't mean that you're capable of speaking the language. You might just find that greeting somebody in Italian will lead to a stream of words coming out of their mouths that you simply don't understand.
So, why not try to circumvent the language barrier?
This simple phrase allows you to politely ask the person you're speaking to if they speak English. If they do, then you no longer need to struggle along with your basic level of Italian. You'll be able to keep the conversation flowing in a dialect that is much more comfortable for you.
Vorrei un bicchere di vino (rosso / bianco) per favore
How about we get a little more direct with your desire to get your hands on some choice Italian wines. You don't want to mess around with any menus. You're not even that concerned with the specific wine that you're going to drink. All you know is that you need to have a glass of the good stuff in your hands as soon as possible.
If that's the case, this is the phrase for you.
It translates to "I would like a glass of red/white wine please."
So simple and it gets the point across right away. Just note that "rosso" stands for red and "bianco" is white and you're sure to get a good glass of Italian wine sooner or later.
We do recommend being in a bar or restaurant for this one. Randomly wandering the streets calling out for wine probably isn't going to get you the result that you're looking for.
Mi scusi, quanto costa?
Isn't it just a little bit irritating when you spot a great bottle of Italian wine in a store but there's no information about how much it costs? You search high and low for a label but you just can't seem to find it.
You don't want to go to the counter, start the transaction, and then find out that you don't have enough money to buy the wine.
Instead, bust out this little phrase when you find a store assistant. It's the polite way of asking how much something costs, which means you can use it in any situation where you're buying something.
Voglio ordinare una bottiglia di vino rosso, quale mi suggerisce?
Maybe you're a touch more discerning when it comes to the Italian wine that you drink that our buyer from a little earlier in the article. You still want to get one of those precious wines in your hand. However, you also want to make sure that it's a quality wine that you're going to enjoy.
That's what you can do with this phase.
It means "I want to order a bottle of red wine, which would you recommend?"
This makes it the ideal phrase to use if you're looking for a wine to pair well with your meal. It also helps you to pull from the experiences of the locals, who'll be able to point you in the direction of quality wines that others might not be aware of.
Would you prefer a bottle of white wine instead?
Just substitute "rosso" with "bianco" and a great Italian white wine recommendation will wing its way to you.
The Final Word
This is by no means a comprehensive phrasebook for English-speaking tourists in Italy. However, we have provided you with some of the most essential pieces of Italian that you need to know to get your hands on a good glass or bottle of Italian wine and, as importantly, to be polite about it!
Of course, you may not quite be ready for your trip to Italy just yet. But that's okay, as you can still sample the best wines that Italy has to offer in the Xtrawine catalogue.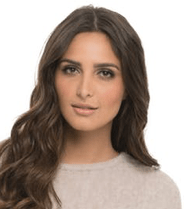 I'm a passionate about good wine and good cooking.
I like to keep me updated and share with my online friends my gastronomic knowledge.