To the dramatic among you, it may seem as though Champagne and the Italian sparkling wine Prosecco are waging a war against each other to become the sparkling wine of choice for consumers.
That may be a tad over the top. But there's no denying Prosecco's ascent and the fact that it has overtaken Champagne, at least in terms of pure sales numbers. Prosecco is now one of the world's most popular wines, though some would argue that Champagne still holds the title for the world's most prestigious.
But what are the differences between the two wines? On the surface, they're both sparkling white wines that are often consumed during celebrations. How do they differ and what can you expect from each.
Those are the questions that this article aims to answer.
Difference #1 – Country of Origin
Let's get the most obvious distinction between the two wines out of the way first.
Champagne is a French wine, whereas Prosecco is an Italian wine.
Boil it down a little further and you'll discover the very particular and longstanding restrictions in play for both when it comes to geography.
In Champagne's case, no wine may carry the name unless it comes from a very specific region in France. Any sparkling wines outside of that region may not be called Champagne.
Prosecco has a slightly large area of influence. The wine originates in Trieste, but there are a few other regions that are allowed to produce it. Again, there are plenty of rules to follow and wines produced outside of these admissible regions may not carry the Prosecco name.
Difference #2 – The Grapes
Prosecco and Champagne also use different grapes.
In Champagne's case, the grapes of choice are typically Pinot Noir, Chardonnay, and Pinot Meunier. Producers may vary the percentages of each grape used, to a certain extent.
Prosecco is a product of the Glera grape, which is native to Trieste. Many are made solely using this grape, though it is also not uncommon to see producers mixing in a bunch of other Italian varietals, including Perera, Bianchetta Trevigiana, and Verdiso.
Of course, this means that Champagne and Prosecco have very different flavourprofiles. However, the added potential for variety with Prosecco also means that you may find very different Italian sparkling wines, each of which legitimately carries the Prosecco name. It all comes down to the grapes that the producer chooses to use.
Difference #3 – Year of Origin
Famously, Champagne can trace its year of origin to 1693. It was in this year that Dom Pérignon came up with the method for making sparkling wine that eventually evolved into what we now know as Champagne.
Prosecco as a sparkling wine doesn't have quite so rich a lineage. In fact, for a long time, the wine was actually a stillwhite. It wasn't until 1868, over 150 years after the creation of Champagne, that Carpené Malvolti introduced the idea of a sparkling Prosecco to the world. The rest, as they say, is history.
Difference #4 – The Production Method
The wines also differ in terms of how they're made. Champagne uses the traditional Méthode Champenoise, which is a complex winemaking method.
It starts with the producer making a base wine from grapes that are picked earlier than they'd normally get picked. This creates a tart product that's not suitable for consumption, at least in terms of its taste. They then add sugar and yeast before undertaking a process called Riddling. This is when the wine is rotated upside down over time while it ages. This results in the dead yeast cells, called Lees, collecting at the top of the bottle.
The disgorging process follows, which sees the bottle's neck get cooled. This, in turn, freezes the Lees. They exit the bottle once the cork gets popped.
It's an extremely involved process. By contrast, Prosecco uses the far more efficient and affordable tank method. While this follows many of the same steps as the traditional method, it involves storing the wine in tanks during the second fermentation process. This is a lot faster than the traditional methodand likely has played a role in Prosecco production reaching the heights that it's at right now.
Difference #5 – The Price
We touched upon the idea of prestige a little earlier in the article. The higher prestige that Champagne possesses also means that it's generally the costlier of the two wines.
Typically, an entry-level Champagne will cost you somewhere in the region of €30-40. By contrast, an entry-level Prosecco will only set you back between €10-15.
It's important to note that this price difference doesn't denote the quality of the wine. Champagne's richer history and the prestige it carries likely plays a part in its higher price tag.
It's also worth noting that there are plenty of more expensive examples of both types of wine. These prices only cover the entry-level examples. It's possible to spend hundreds, or even thousands, of Euros on a bottle of Champagne or Prosecco.
But as a very general rule of thumb, a bottle of Champagne will generally set you back a little more than a bottle of Prosecco.
Difference #6 – Food Pairings
The wines also have different flavourprofiles.
On a general level, Champagne is dryer and has a higher acidity. That means it's best paired with things like shellfish and fried appetisers. You may also find that it's a surprisingly good complement to pickled vegetables.
Prosecco is usually a sweeter wine, though it's not uncommon to find dry variants. This means that it generally pairs better with fruiter appetisers. It also goes quite well with most cured meats, as well as being a surprisingly good pairing to sushi.
The Final Word
As you can see, there's plenty that separates Prosecco and Champagne. They're made using different grapes and production methods. Plus, it's likely that you'll come across more variety with Prosecco than you would with Champagne.
What they do have in common is that they're both wonderful sparkling white wines that offer immense levels of quality. And you can find plenty of examples of both on the xtraWine website.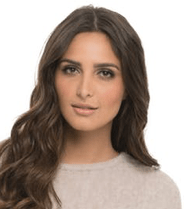 I'm a passionate about good wine and good cooking.
I like to keep me updated and share with my online friends my gastronomic knowledge.