Trentino Alto Adige is known for producing some absolutely wonderful Italian wines. In fact, we recently created a blog post where we delved into the region and examined some of the best wines to come from it.
However, wine is not all that the region is known for.
Trentino Alto Adige is also home to a number of distillers and producers who create beautiful liqueurs. And there are perhaps few better than the subject of today's post. Foletto Amaro Stomatica 0.5L is a bitter liqueur that we recommend to anybody who wants to branch out from Italian wine and enjoy some of the many other drinks that the country has to offer. We're going to tell you what's so great about this drink in a moment. First, let's learn a little more about the company behind it.
The History of Foletto
It all started in 1850.
It was in this year that a pharmaceutical laboratory was founded deep in the heart of the Trentino Alto Adige region. Nestled in a tiny valley resting above Lake Garda, the new lab also happened to be near a collection of Bronze Age dwellings that dotted the lake's shores. Valle di Ledro has a deep history. And it's fair to say that the many stories found in the hills of this valley have informed the liqueurs that come from it.
Five years after the lab's founding, a pharmacist named Giovanni Foletto moved to the region from Venice. He'd been accepted for a job working with the Cassoni family, who owned the newly-formed lab. Giovanni would work as a pharmacist, with a specific focus on the production of the company's mineral water. The young man established himself quickly, taking a role as the head of the lab before becoming the owner of the company's pharmacy in 1856.
For the next 16 years, Giovanni happily worked away as a pharmacist. But in 1872, his wife gave birth to his son, Angelo. As he grew, Angelo displayed many of the talents that defined his father. A passionate pharmacist in his own right, Angelo also had a fascination with the flora and fauna of Italy. This fascination led to the young man discovering over 2500 plant species between 1890 and 1895, which also led to him writing a detailed history of the valley that he called home in 1900.
Angelo's love of botany led to him developing a number of medicines and tonics, all of which were sold in the family pharmacy. Unfortunately, as is so often the case with stories from this period, World War I proved disruptive. Angelo and his family were deported to Austria for the duration of the war, leading to the closure of the family pharmacy. After the end of the devastating conflict, Angelo steeled himself and returned to Trentino Alto Adige determined to rebuild the family's business from the ground up.
Happily, Angelo retained his love and experience in the botanical arts during the war. He began developing new formulas, many of which had medicinal properties. However, it was also during this period that he started to experiment with fruit syrups. Still, it was not Angelo who marked the family's exploration into the liqueur market.
That honour belongs to Angelo's son Achille.
Born in 1915, Achille followed in his father's and grandfather's footsteps, developing passions for pharmaceuticals and botany from a young age. After taking over the family business, Achille continued to produce medicines and tonics, just as those before him had.
That changed as the 20th century marched on.
This century marked Achille's decision to convert his existing pharmaceutical license into one for the production of liqueurs and fruit syrups. Building from his father's mild experimentation with syrups, Achille also started marketing a liqueur he'd developed while serving as a health officer in a hospital in 1940. Named Picco Rosso, the drink was reputed to raise the spirits of the soldiers who took it. However, it achieved its greatest fame as a fiery red liqueur that marked a transition for the company.
Achille bore three children, Chiara, Alberto, and Annamaria, all of whom followed the family's footsteps into the pharmaceutical and liqueur producing business. Today, Alberto owns Foletto, where he continues to search for herbs and other plants on the shores of Lake Garda. His tireless work has allowed Foletto to expand its collection of liqueurs immensely, with the drink we'll examine today being one of his creations.
Foletto Amaro Stomatica 0.5L is not an everyday liqueur.
It is one that mirrors the passion that the greatest Italian winemakers bring to their craft. Created through years of experimentation, learning, and experience, the drink harkens back to the old fays of Foletto, when the pharmacists who ran the family business created bitter tonics for medicinal purposes. However, it's also a joy to drink, as you will soon discover.
The Review
What can you expect from Foletto Amaro Stomatica 0.5L?
As mentioned, it is a bitter liqueur hailing from Trentino Alto Adige. Best served at between 14 and 16 degrees Celsius, it has a 32% alcohol volume and is made from a wide variety of ingredients. The ingredient list reveals the expertise of the Foletto family, with the liqueur containing orange, rhubarb, Alchemilla, and several other plants. Each plant infuses something unique into the drink, creating an interesting experience that is quite unlike anything you will have tasted before.
This liqueur also finds its roots in the Foletto company's pharmaceutical history. Until 1990, it was offered as a tonic that supposedly strengthened the heart's ventricles and helped with digestion. So, it has health benefits in addition to offering a wonderful taste.
But what of the taste?
Expect a drink that has a surprisingly tannic quality, with notes of gentian and rhubarb coming to the fore. The liqueur offers excellent persistence, which makes it ideal as a cocktail mixer. Adding just a couple of drops to another drink allows you to create the perfect after-meal treat.
Foletto Amaro Stomatica 0.5L is a product of true masters of their craft. And it's available on the Xtrawine website under a promotion today for just €22.08.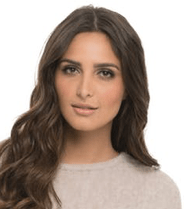 I'm a passionate about good wine and good cooking.
I like to keep me updated and share with my online friends my gastronomic knowledge.