As anyone who browses xtraWine on a regular basis knows, it's not often that we sell anything smaller than a full-sized bottle of wine.
Of course, part of this comes down to the Italian wine industry's own standards. Most producers focus on full-size bottles to ensure you get several chances to enjoy the wines that you buy.
However, part of it is also to ensure that you get value as a customer. After all, we know that many of you will feel vary about paying shipping sizes for anything less than a full-sized bottle.
And it's exactly this that makes the wine that we're going to cover in this review so special.
At first glance, you're going to see a bottle that's half the size of the standard bottle of wine. That may put you off straight away. You'll also see a price tag that's similar to those attached to full-size bottles from many lesser-known producers.
And that may make you even warier.
Rest assured that there is a very good reason for this. The wine that we're going to cover today is of such excellent quality that we feel it is well worth the purchase.
We'll talk about why in just a little while. First, let's take a look at the story behind the company that makes it.
The History
You may have heard the name Roberto Anselmi before.
Those who keep a close eye on the Italian wine industry will immediately recognise just why the bottle we're going to look at today is a little less than conventional.
But for those who don't know, Anselmi is something of a legend in the industry. A charismatic and charming individual, he's build his career on being a rebel. His signature motorcycle has captured the hearts of many thousands of Italians over the years.
However, it his commitment to creating amazing wines that has truly led to his reputation becoming what it is. From the moment that he started tending his vines Anselmi always aimed to produce the best Italian white wines that money could buy. He's unrelenting in this quest and quick to cull any grapes that don't meet his very high standards.
Roberto took over the management of the family winery over 20 years ago. Based in the Soave district of Veneto, it's a beautiful place. However, Anselmi wasn't satisfied to continue making wines in the same fashion as his parents. He believed that the Soave region, and his vineyards in particular, had tonnes of untapped potential.
And so he entered the wine industry with a very specific goal – create a wine that's so amazing that nobody could deny the quality of the land from which it came.
To do that, he's had to be a rebel. The winemaking traditions that have existed in the Soave region for so many years went out of the window as Roberto aimed only to create the very best.
Many looked at his efforts and scoffed. Anselmi has poured enormous amounts of money into his venture and has often strayed away from how you're "supposed" to make Italian wine.
But these people reckoned without the power of his vision. When Roberto Anselmi sets his mind to something, he will achieve it. He may not go the route that many would recommend. But in going off the beaten track, he's able to explore ideas that other producers would not even consider.
For example, Anselmi made the decision to limit his output when all other Italian white wine producers around him increased theirs. The boom period of white wine was not something he wanted to capitalise on because he knew it would eventually pass.
He aimed to create a wine of such quality that its popularity would endure regardless of market forces.
Anselmi's other innovations also show you that this is a man for whom "normal" is a dirty word. He purchases hilltop vineyards at a time when most producers in his region avoided them. Anselmi also did away with the traditional trellises used to grow grapes, instead preferred rows of spurred cordons. These increases density and led to yield reductions.
He also uses very little irrigation and is extremely selective when it comes to the clonal grape varieties that he uses.
It should come as no surprise that this is a man who has very little time for the DOC too. He soon decided to shun DOC certification due to the restrictions that it placed on his experimental nature. Today, all of his wines carry the IGT Veneto label.
All of this explains why the bottle that we're going to review here is as unconventional as it is. Simply put, Roberto Anselmi is not a man who does things the way you would expect them to be done. And now joined by his daughter, his vision of a new Italian wine industry may soon come to pass.
So it's pretty clear that the man behind the wine is as interesting as the wine itself. And it's about time we got to telling you just why you should consider buying the Anselmi I Capitelli 0.375L 2015.
The Review
The moment you open the Anselmi I Capitelli 0.375L 2015, you can see that this is a wine of immense quality. Made using 100% Garganega, which again isn't a grape that you might expect to see front and centre, this is a brilliant Italian white wine.
When introduced to the nose, it offers aromas of apricot jam and orange blossom. These sweeter smells persist as you'll see notice lemon custard and dried fruit notes. These all combine to make this an extremely refreshing Italian white wine.
The taste is even more exceptional. While sweet, it never comes cloying or overbearing. Anselmi has achieved a perfect balance that will keep you drinking. He's also been smart enough to temper the wine's sweetness with a mineral-rich aftertaste, which makes the next sip even more desirable.
So yes, this is an unconventional wine in every sense of the word. But it is also one that is very deserving of the 91/100 rating that the xtraWine team granted it.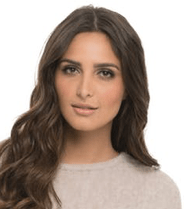 I'm a passionate about good wine and good cooking.
I like to keep me updated and share with my online friends my gastronomic knowledge.