The #xtraWinexperience continues in April. We will discover wine-rich and very renown Italian regions such as Trentino, Lombardy and Friuli.
This week xtraWine will discover Trentino Alto Adige and will also talk about three award winning wines and their wineries.
The region is the northernmost Italian region, best known for its scenic mountains, a tourist attraction all year around. Locations such as Passo di Resia -with its submerged bell tower- or Valle del Vanoi -the least know but greenest area of the region need little to no introduction.
However the history of the region is not as well known. Trentino Alto Adige is made of two 'areas'. We have Trentino and the Alto Adige. In 1948 the region acquired a sort of independence from the central govenment. If you have been to Trentino, you will have noticed that Italian is spoken along German. Its multicultural and diverse texture make Trentino a fascinating reality, beyond its wonderful mountains.
Until the Second World War, the region was officially called Venezia Tridentina to designate the territories located north-west from Veneto and Friuli Venezia Giulia. In 1948 Trentino became an autonomous region.
What is however most interesting about this region is the relationship between culture, history and wine. As for Veneto, the practice of cultivating vinegrapes has been traced back to 500 BC.
In 15 BC, at the height of the Roman Empire, new techniques started to be developed in the region. The combination of Roman winemaking techniques with the Rhaetian tradition of winegrowing soon led to the first Golden Age of winemaking. Thanks to the trade initiated by the Romans, new grape varieties started to arrive in the provinces and new grape growing areas were planted on the slopes and scree cones which were safe from flooding.
Though we are fixated with globalisation today, Trentino's wine history teaches us that economic exchanges were crucial even before the Internet era. During the Middle Ages, in fact, while Venice would become a major wine trader, Trentino started to look inward, making of wine something very important to the cultural heritage of the region.
During the Middle Ages, when going for a walk between castles was not a plan, monks started to play a crucial role in expanding and perfectioning the art of wine making in the region. The monks perfected the handling of wine and kept the most detailed records of it. Most importantly, monasteries from Bavarian and Swabia (which is South of Germany) acquired vineyards and wineries thus playing a stimulating effect on winemaking throughout an era that lasted nearly a thousand years. A thousand years during which we really did our best to be nasty to one another!
The end of the Middle Ages was really a major turning point for Trentino. Under the reign of the Habsburgs, the wine from Alto Adige reached the imperial and royal courts of Europe.
With the opening of railways at the end of the 19th century, Trentino started to trade wine and long-distance exports became prominent. Wine had become such an important part of the local economy that in 1872 the the Viticulture, Fruticulture, and Horticulture Society of Bolzano founded Agricultural Educational and Trial Institute in San Michele all'Adige
In 1893 Trentino wine makers understood that individual, indepentend work was not too smart, and therefore the first wine cooperative was founded. This model lives on to this day.
And this very brief and painless historical journey brings us to the two wines we have selected for todays' virtual tastings.
Cavit Trentino Superiore Muller Thurgau Zeveri 2018
Girlan Alto Adige Pinot Nero Trattmann Mazon Riserva 2018
Cavit Una Tantum Riesling Renano 2014
Cavit – acronym of Cantina Viticoltori del Trentino . The cooperative is made of 11 local wineries and an astonishing 5,250 wine makers (just WOW!). With such numbers, Cavit covers 60% of the area dedicated to vineyards in Trentino.
From Cavit, we introduce Cavit Una Tantum Riesling Renano 2014
The Riesling grape variety originated in the Rhone Valley in Germany then spread to Alsace, Austria and Italy. It is considered one of the highest quality white grape varieties internationally due to its ability to produce wines with outstanding personality and elegance, as well as for its extraordinary ageing potential, which puts it on a par with many high-calibre, renowned red wines. Una Tantum was produced from the 2014 vintage, which was a difficult one in terms of weather conditions with temperatures lower than the average for the season and frequent rainfall throughout most of the growing period. Yet it is precisely in the most difficult conditions that this variety can produce wines of great longevity and character.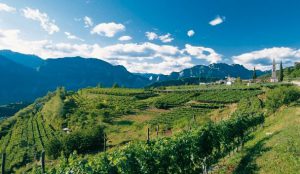 Fascinatingly hiny yellow in colour with greenish tinges, it presents an elOn the palate a well-structured wine with excellent minerality and outstanding acidity, with a harmonic, dry finish.
On the palate a well-structured wine with excellent minerality and outstanding acidity, with a harmonic, dry finish.
Girlan Alto Adige Pinot Nero Trattmann Mazon Riserva 2018
The Cantina Girlan was founded in 1923 by 23 vintners congregating at this historic country estate (dating back to the 16th century) in the village of Girlan in the region of Alto Adige.
When this whole cooperative started (90 years ago or so!) the 23 charter members had an annual production of a mere 2,700 hectoliters of wine.

The Cantina Girlan now has 200 wine-grower members, for a total area of 220 hectares of vineyards in the best growing zones of the Oltradige and Bassa Atesina.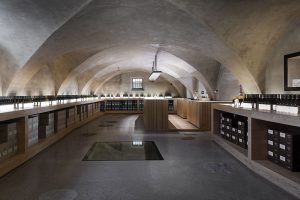 The wine we have chosen to introduce today is the Girlan Alto Adige Pinot Nero Trattmann Mazon Riserva 2018.
Its ruby-red colour with hints of grenadine is met by an intense and complex bouquet with notes of ripe fruit, cherry and maraschino.
The flavour is soft and delicate, with a good fruity tannic framework and persistence. An excellent table wine, perfect for serving with roast meats, game and spicy cheeses.
To find out more about our selection of wines from Trentino, check our Promo this week! We have compiled a whole list of Trentino wines that have been awarded Gambero Rosso's three glasses.
Happy celebrating!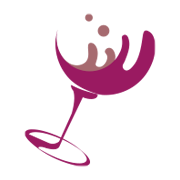 Interviste esclusive dal mondo del vino ed approfondimenti da chi fa del vino una ragione di vita, di business e di cultura.