Easter has come and gone and you're probably so full of chocolate that you don't want to move. However, this time of year also marks the coming of the spring.
You know what that means…
We can finally go outside without the fear of getting drenched or frozen!
With the sun finally peeking out through the clouds, you may think that now is the perfect time to go out for a picnic with your friends. After all, there's something about spending time in nature that is infinitely appealing. But before you head out for your picnic, you need to know what to bring.
That's what this article is for.
We're going to kick things off by talking about the best types of Italian wine to bring along. Then, we'll give you a few more tips to ensure your picnic is everything that you hope it will be.
What Wines Should You Bring?
The easy answer to this question is any wine that you like.
But if we're going to be a little more serious about it, we'd say think of two things:
The weather
The food
When it comes to the weather, you're expecting warmer temperatures and clearer days. If you're out with the kids, or spending time with particularly rambunctious adults, you're going to want an Italian wine that refreshes you so you can continue with your activities.
That means Italian reds are out of the question unless you know you're going to spend the entire trip sitting down. Their depth and complexity don't mesh well with the warm weather. And as wonderful as they are, Italian reds are best experienced when you're able to sit back and enjoy their complexity.
Our second consideration is the types of food you're going to bring along.
In most cases, picnics are all about light foods. That probably means sandwiches, finger foods, cheeses, and other light snacks that you can enjoy without feeling like you're getting bloated. Again, red wine is usually the wrong choice here, as the wine is often so powerful that it overcomes these simple and light foods. The only exception here is if you're attending a barbecue where you'll eat a lot of rich meats. A red wine can work here, as long as you're prepared to not go running around too much after drinking it.
So, with our two considerations in mind, you know that you need a lighter wine that offers the refreshment needed for a hot and active day.
That leads us squarely into white or sparkling wine territory.
Prosecco is always a good choice, both for its lightness and the fact that its ideal for celebrations. This picnic is going to be a celebration of you being able to spend more time outside, so Prosecco is a great choice.
Beyond that, any white wine with high acidity and fruity flavours is going to do a great job of keeping you refreshed as you back under the spring sun.
The Extra Picnic Tips
So, you have your wine selection sorted for the picnic. Now, you just need to get everything else right. These tips help you do just that.
Tip #1 – Match the Food to the Wine
Let's say you've decided to bring along a couple of white wines for the picnic. If all of the foods you bring along are rich in flavour, you're going to end up with foods that overpower the wine. Alternatively, if you do opt for red wine, basic finger foods will melt away under the power of the wine.
Simply put, your food choice matters to the point where it informs your wine choices, and vice-versa.
Tip #2 – It's All About the Spot Your Choose
Most will tell you that you have to try and find a quiet and secluded spot for your picnic.
But really, it comes down to what you're looking for out of the event. Sure, if you value peace and quiet then look for the most secluded spot you can find. It may even be worth scheduling your picnic for when most people are at work or school.
However, social butterflies will likely prefer being surrounded by people, especially when everybody's enjoying the spring sun.
Whatever your choice, it's a good idea to look for a spot that offers plenty of shade. After all, nobody wants to overheat when the temperatures start to rise. Plus, the shade will help you to keep your Italian wine cool.
Tip #3 – Insulated Containers Are Important
Are you cooking food for the picnic?
Insulated containers help you to keep it warm so you can enjoy it properly when you're having your picnic.
Want to keep your wine nice and cool?
Again, the right container plays a huge role here. A cooler or similar container ensures your wine stays at the right temperature rather than heating up to the point where it's not as refreshing as you expect it to be when you take your first sip.
Tip #4 – Make Sure You Have a Clean Surface
Yes, picnics are all about eating on the ground. But at the same time, grass and dirt don't provide the most hygienic surfaces in the world. That's why you need to bring something along to place all of your food and wine on.
The classic blanket is always a popular choice because it can spread over a large surface. However, muddy feet can soon wreck that option too. As such, it may be better to bring an old trunk or something similar to serve as a makeshift table that keeps your food elevated without being so tall that people have to keep getting up to grab a bite or a drink.
Picnic Perfection
A good picnic allows you to enjoy the sun with some great Italian wine and plenty of tasty food. The tips we've shared here help you to make the most out of the event. All that's left is to get your hands on some Italian wine for the occasion. Xtrawine can help with our collection of thousands of wines that are perfect for your picnic adventure.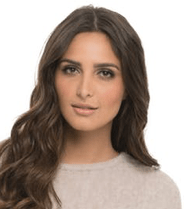 I'm a passionate about good wine and good cooking.
I like to keep me updated and share with my online friends my gastronomic knowledge.