While Milan may not be the capital city of Italy, it can make a case for being its most important hub. As is the case with many of Italy's great cities, it plays host to some stunning architecture and magnificent works of art. Perhaps as importantly, you could argue that Milan is the financial capital of Italy. It's home to the country's stock exchange and is the place where many of the country's wealthiest people congregate to do business.
But beyond all of that, there's perhaps one thing that Milan is known for above all others.
Fashion!
Milan has been a hub for fashion and design for centuries. It's certainly Italy's fashion capital. However, we'd also make the argument that Milan is the world's fashion capital. Here are five reasons why.
Reason #1 – It Hosts the Milan Fashion Week
Now, Milan is certainly not unique in terms of being a city that hosts an entire week that's dedicated to fashion. Many of the world's largest cities have similar weeks. Plus, the practice has even started to extend to countries that you wouldn't expect to host their own fashion weeks.
But there's something special about Milan's version of the event.
Perhaps it comes from the fact that it's held twice per year. Where most cities might host one fashion week, Milan is such a hub for designers that the city has two entire weeks dedicated to what's hot (and what's not) in the fashion world.
It's also the one fashion week in the world that most in the industry will tell you is truly unmissable. This is where people go to learn about and report on the major trends that will influence fashion in the coming year. The event also attracts thousands of people from all around the world.
The simple fact is that there isn't a single major fashion house that would dare to miss Milan Fashion Week. Most importantly, those that aren't able to be a part of the event make it their aim to get involved at a later Milan Fashion Week.
That should tell you everything that you need to know about the event's importance in the fashion industry.
Reason #2 – It Hosts the MICAM
Any fashionista will tell you that it's the accessories that truly make or break and outfit. And there is perhaps no more important accessory than the shoes you choose to wear.
The people of Milan know this, which is why the city also hosts the MICAM exhibition every year.
This exhibitions brings together all of the world's leading footwear specialists so that they can showcase their wares to a cosmopolitan audience of enthusiasts and journalists. It's also an event that's solely dedicated to one item of clothing. That's not something that a lot of cities could get away with, especially when held on this sort of scale.
Reason #3 – TheVia Monte Napoleone
As you might guess from the name, this street dates all of the way back to the Napoleonic era.
But it has become an icon of the fashion world in the many years that have passed since the French conqueror made his way through Italy.
Today, Via Monte Napoleone is home to some of the most prestigious (and expensive) boutique fashion stores in the entire world.
We'll be honest and say that this isn't the most accessible place in the world. If you're not coming in with wads of cash lining your pockets, you're unlikely to leave with much of anything. Still, if you want to see what the highest ends of the fashion industry has to offer, there's no better place in the world.
Reason #4 – The Rest of the Golden Rectangle
Via Monte Napoleone makes up one part of what is known as the Quadrilatero d'Oro, which translates to the Golden Rectangle. This is a small collection of streets that all play host to fashion shops of various sizes and levels of prestige.
In the Golden Rectangle you will find everything from the most high-end stores to boutique fashion outlets where you may be able to pick up a few oddities. What's for certain is that you'll get to see some of the latest and greatest creations from the current pool of Italian designers. Even if you don't buy anything, you'll still walk away feeling as though you've just visited a fashion show.
Reason #5 – The Milano Unica Event
While it's certainly not as prestigious as Milan Fashion Week, Milano Unica is another event that brings together the best and brightest of the fashion industry in a celebration of the unique ideas that the industry has to offer.
What separates this event from its more high-profile cousin is that it gives you a chance to see some of the up and comers in the fashion world displaying their wares. Who knows? You may discover somebody whose creations one day grace the catwalk at Milan Fashion Week.
A Few Wines to Enjoy During Your Visit
You may come to Milan for the fashion, but we know that you're going to want to sample an Italian wine or two during your visit.
It's the wines of the Lombardy region that will make for most of your drinking pleasure during your trip. First up is the wonderful Franciacorta Spumante, which is a sparkling wine that matches Prosecco for quality, if not popularity.
Other great Milanese wines include the Valtellina Superiore, Moscato di Scanzo, and the Sforzato di Valtellina, all of which are red wines that offer deep and interesting experiences. Look for them on the wine list of any restaurant that you happen to visit.
The Final Word
Milan is the true fashion capital of the world and we can think of no better way to enjoy its many sights and shops than with a glass of Milanese wine in your hand.
One thing is for certain. You'll never experience anything quite like the fashion and Italian wine wonders that you'll enjoy in Milan.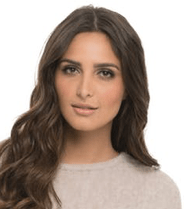 I'm a passionate about good wine and good cooking.
I like to keep me updated and share with my online friends my gastronomic knowledge.