As is often the case here on the Xtrawine blog, we're going to take a look at one of the wonderful culinary delights to spring forth from Italy.
This week, we're going to take a look at Porchetta. We've spoken about this wonderful food briefly when discussing some of the best street foods you can find in Italy.
But today, we're going to take a closer look at the dish. We're going to look at what it is, some useful tips for making it, and some of the Italian wines from the Lazio region that go really well with it.
What is Porchetta?
At its core, Porchetta is the Italian twist on the old favourite of pork roast. However, a lot more care goes into its creation that you'd find with the average pork roast.
The process involves deboning a pork carcase to leave a big chunk of fatty meat behind. You then stuff the meat with liver and wild fennel. That's the traditionalist take at least. More modern interpretations see people using stuffing to…well…stuff the meat.
The meat is then salted heavily, with many people also infusing it with various herbs and spices. Then, it's roasted or spitted over wood for at least eight hours.
This ensures the tenderness of the meat while also making sure the various seasonings soak into it.
Most agree that Porchetta originated in central Italy, with many people pointing towards Ariccia as being the province that created the dish. However, it's popular all over the country and many regions have their own takes on how to prepare it. This popularity extends to the point that the Italian Ministry of Agricultural, Food and Forestry Policy have awarded it with prodotto agroalimentare tradizionale status. This roughly translates to "traditional agricultural food product. As a result, Porchetta is seen to hold a certain level of cultural relevance in Italian society.
As mentioned earlier, it's a popular street food that you'll often find vendors selling in most tourist destinations.
But what if you want to make it yourself?
You'll need plenty of time seeing as you have to dedicate eight hours to roasting it. But here are a few more tips that will help you make a tasty Porchetta.
Tip #1 – Don't Go for the Whole Pig
Traditional Porchetta calls for the roasting of an entire pig. That's far too much meat to stuff into the average oven. As a result, you'll need to compromise if you're going to make Porchetta at home.
That means you're going to have to get a cut of meat to use. However, there are still some things that can go wrong before you make it out of the local butcher's…
Tip #2 – Get the Right Cut
It's aimportant to note that you can't just go with any old cut of pork to make try Porchetta.
A traditional Porchetta cut is the pork belly with the ribs removed. It also stays attached to the loin.
This isn't the most common of pork cuts outside of Italy. This may mean that you have to coerce your local butcher into making the cut especially for you.
Of course, that's not always possible. If you can't find the specific cut, just ensure that you're getting a cut of pork from the animal's midriff. You may have to buy a pork belly and pork loin before deboning and combining the meats yourself.
Tip #3 – Understand That You're Making a Lot
It's practically impossible to make a small amount of Porchetta. The cooking technique requires you to use a wide enough portion of pork that you can roll up, thus creating the gap for the filling.
You do have a couple of options though. For example, you could make your roll and then chop it in half. Cook one half and freeze the rest for later use. Of course, this means the second batch of Porchetta won't be fresh, which takes something away from the dish.
We think it's best to just accept that you'll end up with a lot of cooked pork by the end of the day. Perhaps you could save the dish for when you know you're going to have a lot of people around.
Tip #4 – Make Your Own Stuffing
Yes, you could use store-bought stuffing to make your Porchetta. But you're trying to emulate the Italian experience here.
Now, the use of liver is really down to personal taste. If you absolutely hate liver, you shouldn't have to use it for the sake of authenticity.
However, it is important that your stuffing contains a lot of salt, plenty of herbs (rosemary, sage, and thyme are favourites) and perhaps a healthy dose of garlic. A few chili flakes may also give the dish a spicier quality.
After that, it's all about the roasting. For that, you just need a little time.
Some Great Wines from Lazio to Go With It
Now you have your Porchetta, you need a great Italian wine to go with it. We're going to focus on a few wines from the Lazio region that we think make great accompaniments.
Cesanese is the true standout from the region. It's one of the rare reds to come from Lazio and most believe that it has existed since ancient times. The wine's intensity makes it a good combination with Porchetta. A dish that's so rich in flavour needs a powerful wine. Otherwise, it will just overwhelm the drink.
If you can't find Cesanese – which isn't a surprise as Lazio's wines are often difficult to come by outside of the region itself – you may settle for one of the Super Lazio wines. Several French-Lazio blends fall under this category, which means you may find blends of Merlot, Sangiovese, and Montepulciano. However, these wines carry the IGT label and usually have made up names. As a result, you'll have to research the wine and region before making your purchase.
Regardless, the main takeaway is that your wine needs to compete with the richness of Porchetta. A strong red will do the trick and make for an excellent meal.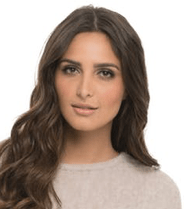 I'm a passionate about good wine and good cooking.
I like to keep me updated and share with my online friends my gastronomic knowledge.